Mirantis Leaps to Public Cloud
Mirantis Leaps to Public Cloud
With Kubernetes management in AWS, Mirantis is going beyond private cloud for the first time. Mirantis is launching its first service that goes beyond private cloud to public cloud, offering Kubernetes management on Amazon Web Services.
And Mirantis Inc. plans to support Kubernetes on Google (Nasdaq: GOOG) and Microsoft Corp. (Nasdaq: MSFT) later this year.
"For us, it's a big deal," Boris Renski, Mirantis co-founder and chief marketing officer, tells Enterprise Cloud News. "It marks the first time we've ever done something not on premise and moving to a public cloud paradigm."
Until now, Mirantis has offered OpenStack and Kubernetes distribution, management tools, and professional services on premises. Now, Mirantis is extending that to Amazon Web Services Inc. , managing everything with the same tools, including Mirantis's DriveTrain for software lifecycle management. (See Mirantis Charts Course Far Beyond OpenStack.)
Figure 1: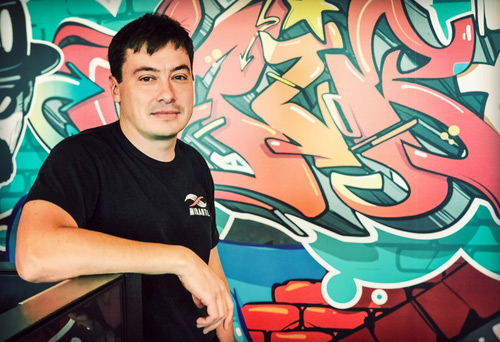 Mirantis's Boris Renski
Mirantis's support for Kubernetes on AWS is a step in a big change of strategic direction for Mirantis. Historically, Mirantis focused on providing an OpenStack distribution with support services. Now, it's transitioning to providing services for enterprise cloud using open source software -- including, Renski emphasizes, OpenStack.
The company's slogan, prominently featured on its marketing literature and website, was "the pure-play OpenStack company." Now, Mirantis's slogan is "the pure-play open cloud company." (See Mirantis Pivots as OpenStack Loses 'Wow Factor'.)
Mirantis sees the business model of providing open source software distributions as drying up, but services are a sustainable, ongoing business, the company believes.
When Mirantis announced its change of direction, competitors were quick to jump in and claim Mirantis is abandoning OpenStack. Not so, Renski tells Enterprise Cloud News.
"OpenStack remains the majority of what Mirantis does," he says. "We're still committed to OpenStack. But instead of focusing on OpenStack distribution, we would put everything we've got around operations and operations tooling."
Renski sees Amazon as a role model for Mirantis. Amazon has the philosophy that to build a sustainable business, a company needs to build competitive advantage around things that remain constant, rather than things that change. Software, such as OpenStack and Kubernetes, goes in and out of fashion, Renski says. "But what doesn't change is that when it comes to infrastructure, companies want maximum efficiency and minimal lock-in," he says. Ten years from now, enterprises might no longer want Kubernetes or OpenStack, but enterprises will then still want maximum efficiency and maximal vendor freedom.
Kubernetes is steadily gaining momentum. Oracle added its support this month, as did Mesosphere, and Microsoft and Red Hat launching Kubernetes initiatives in July and May. (See Oracle Latest Cloud Provider to Jump on Kubernetes, Kubernetes Assimilates Mesosphere, Honoring Borg Ancestry, Microsoft Fires Shot at Google With Containers, Red Hat Looks to Take the Pain From Kubernetes & Containers and Red Hat Looks to Take the Pain From Kubernetes & Containers.)
Also, VMware, Google and Pivotal partnered on enterprise Kubernetes services last month. (See VMware & Google Hook Up Kubernetes for Enterprise .)
Related posts:
— Mitch Wagner




Editor, Enterprise Cloud News
Subscribe and receive the latest news from the industry.
Join 62,000+ members. Yes it's completely free.
You May Also Like
---