 The name Sigfox suggests cunning and stealth, and the French startup must have thought it had both when it first began sniffing around the Internet of Things. Its proprietary technology seemed a far cheaper and better fit than anything conceived by the cellular industry for billions of objects transmitting small bursts of data. Licensing it would be a lucrative affair, reckoned company co-founder Ludovic Le Moan.
But after years of turmoil – marked by high-profile executive departures, delays to IPO plans and missed financial targets – a bedraggled Sigfox has dug itself into the burrow of receivership. Under French law, the insolvent company will be able to continue operations throughout an "observation period" of six months while it continues to look for buyers.
Figure 1: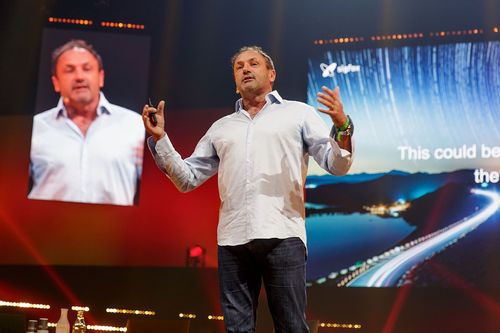 Ludovic Le Moan, Sigfox's flamboyant French co-founder, quit as CEO in early 2021
(Source: Maija Astikainen)
It is a sad day for a firm that once had lofty ambitions to become a core technology for IoT and a French business champion. Sigfox blames a "slower-than-expected adoption cycle for its technology," worsened by the COVID-19 pandemic, which, it says, slowed activity and led to component shortages.
"These factors combined have strongly impacted the company's financial situation, in particular its debt level, which now makes it difficult to speed up the development of Sigfox and its worldwide recognized technology in an increasingly competitive market," it said in its statement about the insolvency.
Nowhere to hide
But no one who has tracked Sigfox over the past decade will be very surprised. The blow delivered by the pandemic might be fatal, but Sigfox was riddled with mange long before the virus struck. By the time of its collapse into receivership, its technology was supporting only 20 million connections worldwide, a much smaller number than it had previously imagined possible and a tiny fraction of the 2.1 billion wide-area IoT connections that Ericsson estimates there were at the end of last year.
For all its boasts, Sigfox has been left behind by the cellular technologies it once derided. Around 1.9 billion IoT connections were handled by cellular last year, according to Ericsson, which forecasts growth to 5.5 billion by 2027. Strange as it might seem, most of the increase in recent years has come in 2G and 3G. The Cat-M and NB-IoT standards developed in response to Sigfox, and intended specifically for low-power, wide-area IoT, have also struggled. But even these crossed the 100 million connections threshold in late 2019.
Still, the broader market has not developed as quickly as analysts first predicted, starving Sigfox and other small players of opportunity. Never entirely transparent about its financial health, Sigfox reported annual revenues of €60 million ($66.9 million) back in February 2019, against a reported target of €75 million ($83.6 million). Some prospective network partners seemed turned off by Sigfox's demands for a huge slice of revenues.
To counter losses and maintain the business, Sigfox sold its German network to a company called Cube Infrastructure Managers back in late 2020, with Cube also acquiring a majority stake in Heliot Europe, the owner and operator of Sigfox networks in Austria, Switzerland and Lichtenstein. Plans for a sale of Sigfox's French and US networks were also drawn up. Funding rounds had previously kept the company afloat, but Sigfox was evidently burning through cash.
Another cost-saving move came in February 2021, when Sigfox signed a deal with Google Cloud "to scale its cloud infrastructure and extend its IoT services portfolio." At the time, Sigfox said it needed a more scalable solution allowing it to process "billions of messages each month from objects connected to the Internet using data stored in the cloud."
But a strategic pivot to focus on helping companies make better use of the data generated by connected devices has obviously not paid off. Senior executives have continued to come and go, denying Sigfox the benefits of stable leadership. Ludovic Le Moan, the co-founder who appeared to have bust-ups with so many of his lieutenants, eventually fell on his sword in early 2021, making way as CEO for Jeremy Prince, the former boss of the US business.
Sigfox insisted in this week's insolvency announcement that it still had the backing of shareholders, which have previously included Intel and French investment funds. The questions now are whether its remaining assets will hold much interest and if Sigfox technology has any kind of future.
Some 75 operators worldwide rely to some extent on that technology, says the company. It covers a population of about 1.4 billion people and processes about 80 million messages a day for up to 5,000 customers, Sigfox also claims. And yet its disappearance would make very few ripples in the industry. Unfortunately, the likelihood of its demise has been in the script for years.
Related posts: Sigfox brings in Google Cloud for next stage of IoT journey Sigfox US Boss Is Out as Offices Close in Boston, San Francisco Sigfox Still Shedding Top Execs, Including CTO – Sources Sigfox Loses CFO Martineau – Sources French Toast? Sigfox on Skid Row
— Iain Morris, International Editor, Light Reading
Subscribe and receive the latest news from the industry.
Join 62,000+ members. Yes it's completely free.
You May Also Like
---