Sigfox Loses CFO Martineau – Sources
Sigfox Loses CFO Martineau – Sources
Olivier Martineau becomes the latest senior executive to leave the loss-making IoT company following an exodus of top-level managers in the last 18 months.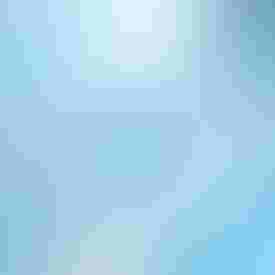 Sigfox has lost its chief financial officer, Olivier Martineau, according to reliable sources, amid ongoing speculation about the financial health of the French Internet of Things company.
Martineau joined Sigfox as CFO back in November 2012, when it was in the early stages of service rollout, and follows a growing number of senior managers who have walked out of the door since early 2017.
Founded in 2009, Sigfox has developed a technology that provides connectivity for objects like smart meters and tracking devices, which consume little bandwidth and require extremely power-efficient, low-cost technology.
While the Sigfox technology continues to win praise, it is under threat from mainstream cellular rivals such as LTE-M and NB-IoT, which have now secured the backing of some of the world's largest network service providers.
Critics argue that open standards will always beat a proprietary technology such as Sigfox, and accuse the French company of squeezing its service partners too hard. Others reckon Sigfox has tried to expand into new geographical and business markets too rapidly and believe funds are running low. (See French Toast? Sigfox on Skid Row.)
The exact circumstances surrounding Martineau's departure remain unclear, but Sigfox appears to have missed revenue and fundraising targets, repeatedly delayed an initial public offering and slashed the reported number of connections on Sigfox networks. (See Sigfox to Go Public in 2018 – Report.)
In March, Sigfox raised another €40 million ($47 million, at today's exchange rate) in funding, according to sources, after it had previously secured investments totaling €277 million ($324 million), according to Crunchbase. (See Sigfox Poised to Get €40M Funding Prop – Sources and Sigfox Defies Critics to Raise €150M in Funding.)
But this might not be enough to keep the loss-making company afloat: In February 2016, Sigfox was reported in the French press to be hunting for as much as €500 million ($584 million) to support international expansion.
Although it claims to have grown revenues from €32 million ($37 million) in 2016 to €50 million ($58 million) last year, it missed a 2017 sales target of €60 million ($70 million) as well as a goal of blanketing 40% of the US population with its service. (See Sigfox in the City: 100+ Markets up in the US.)
Earlier this year, Sigfox also acknowledged that only 2.5 million connections are "active" on its networks, after it had previously claimed to support around 10 million connections. In January it said it was aiming for 10 million connections by the end of 2018, but the target was lowered to 6 million just a few weeks later.
In March, one source estimated it would then cost Sigfox $200 million to complete network rollout in the US, and another $20 million to finish deployment in Germany.
In the meantime, staff numbers appear to have ballooned from around 200 in early 2016 to more than 400 today, according to data from LinkedIn.
Martineau did not respond to a LinkedIn message asking about the circumstances of his departure.
Want to know more about the Internet of Things? Check out our dedicated IoT content channel here on Light Reading. Several other top-level managers have quit Sigfox in the last 18 months after clashing with co-founder and CEO Ludovic Le Moan on company strategy. They include: Xavier Drilhon, deputy CEO; Allen Proithis, the head of the North America business; and Thierry Siminger, who was in charge of Sigfox's operations in the Middle East and Africa. (See Sigfox Sheds More Senior Staff, Including North America CEO and Sigfox MEA President Hits the Road, Jacques.) Other senior executives who have either been fired or quit in the same timeframe include: Rodolphe Barronet-Fruges, executive vice president of networks and operators; Remi Lorrain, vice president of operations; Jerome Burriez, chief information officer; Allison Junoy, group general counsel; Thomas Nicholls, head of communications; Philippe Imoucha, cloud engineering director; Stuart Lodge, executive vice president of global sales; and Thomas Schmidt, spectrum manager. (See Sigfox Loses Networks Boss Fruges – Sources, Sigfox CIO Said to Be Latest Senior Exec to Depart, Sigfox Cloud Boss Fired Amid OSS Problems – Sources and Sigfox in Peril as Senior Execs Exit – Sources.) Barronet-Fruges, Lorrain, Burriez, Junoy and Nicholls all featured on a list of 13 "key people" at Sigfox in an internal presentation Light Reading obtained last year. However, it has not been entirely one-way traffic at the senior management level. Christian Olivier became president of Sigfox USA last year, joining from aerospace company Aversan, and Raoti Chetih was named Sigfox's chief adoption officer, having previously managed a business park in Lille called EuraTechnologies. The most significant hire is Franck Siegel, who came to Sigfox in October from South African IT company Dimension Data. According to his LinkedIn profile, Siegel today looks after human resources, marketing, engineering, operations, IT, communications, project management, industrialization, quality and security. (See Sigfox Appoints Chief Delivery Officer.) The long list suggests Siegel has assumed many of the responsibilities of executives who have left Sigfox since early 2017. Light Reading approached Siegel in his capacity as head of communications for a company comment on Martineau's departure but had not heard back at the time of publication. — Iain Morris, International Editor, Light Reading
Subscribe and receive the latest news from the industry.
Join 62,000+ members. Yes it's completely free.
You May Also Like
---