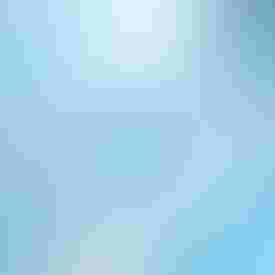 It was April 2017 and John Horn was in a typically rambunctious mood. Ingenu, the Internet of Things (IoT) startup he led, was running short of the funds he needed for international expansion. Horn, a former director at T-Mobile, was pressuring investors for the means to continue building a nationwide US network and a global business, providing connections for smart meters, tracking devices and similar objects transmitting small bursts of data. (See Ingenu Seeks Funding to Support Growth.)
But just a few weeks later, Horn and his buccaneering reputation were out. Financiers had balked at his plans, unconvinced by the investment returns they had seen. Ingenu was suddenly forced to backtrack. In March last year, it decided to give up building and operating its own US network. Nor, it said, would it keep making the access points that powered its technology.
Coming a few months after Horn's departure, the shift was a clear sign of financial problems. Ingenu had raised $123.6 million since its founding as On-Ramp in 2008, according to Crunchbase. But investors seemed to have lost patience since the rebranding in 2015, when Horn took charge, as Ingenu struggled to bring in the commercial deals that would justify its escalating costs. The company's very survival was at stake.
Figure 1: Buccaneer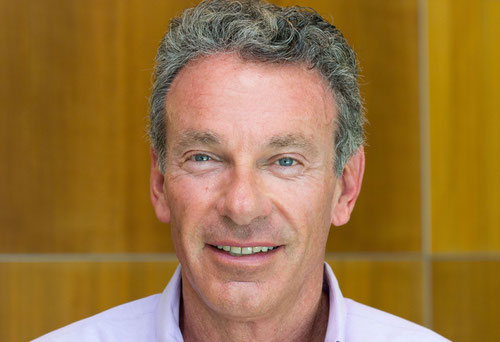 John Horn, Ingenu's former CEO, left the IoT startup after it ran into funding difficulties.
The responsibility for a rescue has fallen on the shoulders of two men. Ingenu Chairman Babak Razi had quickly stepped into the breach left by Horn, becoming interim CEO in July 2017. As the managing partner of Third Wave Ventures, Ingenu's biggest investor, Razi clearly had a strong financial incentive to make the startup a success. One of his first moves was to recruit Alvaro Gazzolo, a former IoT consultant with experience at ThinkAnalytics and Digicel Group. Gazzolo was soon promoted to the position of chief commercial officer, sharing responsibility with Razi for the turnaround strategy.
Together, Razi and Gazzolo kicked off the search for a new operator of the US network. At the same time, they began looking for third-party equipment makers that would build gear for this network as well as for Ingenu partners in other countries. In his new role as chief commercial officer, Gazzolo would be the point man for these negotiations, the company revealed. But much else about Ingenu's re-engineering remained unclear. No longer a network operator or equipment maker, Ingenu certainly appeared to be retreating to a role as a technology licensor.
Better than Sigfox?
Horn had been fond of telling anyone in earshot just how much better this technology was than either Sigfox or LoRa, its two main rivals in the market for low-power, wide-area networks (so-called LPWANs) based on unlicensed spectrum. Called RPMA (for random phase multiple access), the Ingenu technology would cover the same area as a Sigfox network with a fraction of the sites, he boasted. RPMA's ability to support "downlink" communications -- from the network to the sensors -- was also far superior, Horn insisted. Testimonials from big customers helped spread the word. Oil giant Shell claimed an $87,000 investment in RPMA in Nigeria had saved it roughly $1 million in operating costs one year. (See Ingenu Revs Up IoT Rhetoric.)
The problem was not the technology but the commercial model. Now president and chief operating officer, Gazzolo says Ingenu at the time was too heavily reliant on sales of the access points it manufactured in San Diego, where it still lists headquarters. Outside the US, companies wanting to build an Ingenu network would acquire an exclusive license in return for a commitment to meet certain coverage obligations. "The business plan was very much an incentive to buy access points and there was not much emphasis on the platform and the revenues generated by end points," says Gazzolo. "That was one of the biggest mistakes: You had a revenue spike from selling 1,000 access points and then no recurring revenues." (See Ingenu Has New Boss in Alvaro Gazzolo.)
It was not the only mistake, however. Despite Horn's bold claims about RPMA compared with Sigfox, Ingenu had clearly met the same problems as its French rival in the vast US market, running short of the funds needed to build a nationwide network. "They were trying to create a parallel network to AT&T and Verizon but there was not the capital behind that," says Gazzolo. "They were hoping customers would support the implementation of the network through revenues, and that never happened." (See Sigfox US Boss Is Out as Offices Close in Boston, San Francisco.)
Next page: Prized assets
Prized assets
Ingenu believes that network could still be a prized asset to the right company. When rollout ground to a halt, the network was available in more than 35 cities concentrated in the southern US. Finishing the job will cost another $250 million to $270 million, executives estimate, if the operator's goal is to provide near-nationwide coverage. While that may be an eye-watering sum for a struggling IoT start-up, it is a fraction of what it would cost to build a 5G-based IoT network, says Gazzolo. So who might bite?
Discussions have taken place with Amazon.com Inc. (Nasdaq: AMZN), Google (Nasdaq: GOOG) and Microsoft Corp. (Nasdaq: MSFT), although Ingenu has still not identified a buyer. The question is whether any of these technology giants would seriously want to become a network operator. "People say they don't but it depends on the standpoint," says Razi. "If the cost is this low it becomes interesting." For a company like Amazon, he reckons, an IoT network could support service opportunities in markets such as insurance.
So far, efforts to find a third-party maker of access points have been more fruitful. Ingenu has now signed a memorandum of understanding with a manufacturer based in Asia, whose identity it will not disclose. Because that agreement is not exclusive, other such contracts are a possibility. Coming on top of the decision to sell the US network, the step back from manufacturing has already had a dramatic impact on headcount and operating costs. Having employed around 150 people in Horn's glory days, Ingenu is today down to about 20 staff, including contractors. Razi doubts it will ever need more than 35.
Figure 2: Unlicensed LPWAN Connections (Millions)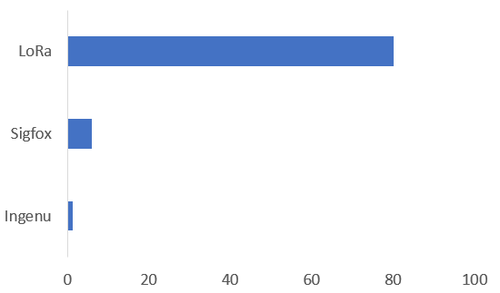 Notes: Figures are based on estimates of active connections; Sigfox number is based on company's end-2018 target.
(Source: Companies, industry sources)
Can a company of such diminutive stature really make an impact on the global IoT market? Sigfox has around 400 employees on its books, according to LinkedIn data, and network partners in dozens of countries. LoRa has spawned an entire ecosystem, recently boasting more than 100 network operators worldwide. Then there is the cellular industry with its NB-IoT and LTE-M standards, which have now drawn commitments from some of the world's biggest mobile operators.
Ingenu seems a long way behind. Data it has provided shows there are just a smattering of networks outside the US and that only 1.4 million of Ingenu's 2.5 million connections are currently active. Sigfox was aiming for about 6 million by the end of 2018 (it has not responded to requests for an update) and some 80 million IoT connections are today based on LoRa, according to an industry source. NB-IoT is developing quickly in China. (See Can LoRa Withstand the Cellular Stampede? and IoT boom won't pay off for mobile operators.)
Figure 3: Ingenu Coverage and Take-Up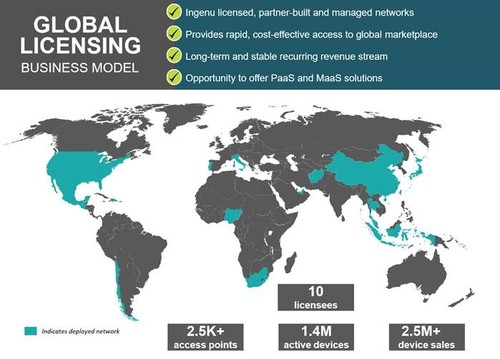 (Source: Ingenu)
Whether or not Ingenu's technology is the best in the industry, its marketing has "sucked," Gazzolo concedes. That is partly, he thinks, because Ingenu has done a much poorer job than either Sigfox or the LoRa community at demonstrating the application of its technology. But pure connectivity will not be enough to make Ingenu thrive, says Gazzolo. "Analysts think there will be $200 billion from IoT in 2025, with $50 billion from devices, about $30 billion from connectivity and the rest from applications and services," he explains. "If we do not move from connectivity toward applications, the revenues will not be there."
It is largely via partnerships with utilities and other types of business, and not through in-house expertise, that Ingenu hopes to make this move. It has already formed a joint venture in Asia, where it is carrying out ten proofs of concept (PoCs) in areas including agriculture and tracking. In France, a utility that was disappointed by Sigfox and LoRa, and found cellular too expensive, is currently involved in a PoC for smart meters, says Gazzolo. While details of these activities are thin, he expects Ingenu to be in a different commercial position six months from now.
Want to know more about the Internet of Things? Check out our dedicated IoT content channel here on Light Reading.
On the technology side, meanwhile, Ingenu is preparing to launch version 3.1, making the transition to an entirely cloud-based system. This should allow Ingenu to manage and support a more comprehensive platform-as-a-service offering, and lead to a tightening of security. "One problem we had before were rogue networks operating around the world without our seeing any benefits from a financial point of view," says Gazzolo. "Now we have complete management of the cloud globally."
A real signal of confidence in Ingenu's prospects would be a much-needed injection of funds, especially given Sigfox's apparent failure to hit fundraising targets. Still a managing partner at Third Wave Ventures, Razi continues to play a critical role on the fundraising side. A financial community that spurned Horn has been warming to the reborn Ingenu, he says.
But it has been three and a half years since Ingenu last raised any funding, according to Crunchbase, and this is not the first time it has tried to reinvent itself. Before Horn's arrival in 2015, it was focused on building private networks for utilities and municipalities. After its second coming turned out to be a false dawn, investors may be wary. For Razi and Gazzolo, it will hopefully be a case of third time lucky.
— Iain Morris, International Editor, Light Reading
Subscribe and receive the latest news from the industry.
Join 62,000+ members. Yes it's completely free.
You May Also Like
---