Can LoRa Withstand the Cellular Stampede?
Can LoRa Withstand the Cellular Stampede?
Defying predictions it would be trampled by cellular IoT, LoRa technology has continued to secure business. But can it become a multi-billion-device technology? For anyone who gets their hands dirty with low-power, wide-area networks (LPWANs), one of the big questions of the moment is whether the cellular industry's stampede into this market -- with the development and launch of the NB-IoT and LTE-M standards -- will flatten the non-cellular technologies that preceded them. Chief among those are Sigfox, which comes from the French company of the same name, and LoRa (or LoRaWAN, to give the network protocol its correct name), whose main backer remains Californian chipmaker Semtech.
A flattening was certainly what Matt Beal, Vodafone Group plc (NYSE: VOD)'s head of technology strategy, was anticipating when he spoke with Light Reading way back in April 2016. "NB-IoT will crush Sigfox and LoRa because it means there will be no need for them," he said during Vodafone's opening of a dedicated NB-IoT lab at its Newbury headquarters in the UK. With its elephantine economies of scale, and the support of the world's biggest equipment vendors and service providers, NB-IoT would supposedly give its non-cellular rivals no chance. (See Vodafone to 'Crush' LoRa, Sigfox With NB-IoT.)
Figure 1: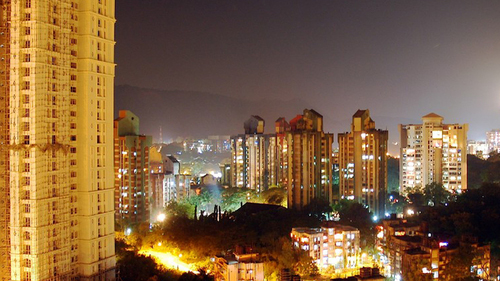 Smart cities represent a big opportunity for the developers of IoT connectivity solutions.
So far, it has not worked out that way. Perhaps partly because of a rushed job on standards development, the cellular LPWAN technologies have not taken off in some countries as quickly as the bulls hoped. Vodafone UK, for instance, did not announce its first trial customer for NB-IoT until last September, more than two years after the technology was first standardized. In the meantime, Sigfox and LoRa have continued to land deals. (See Ericsson, Huawei incompatibility threatens NB-IoT – sources and Vodafone Brings NB-IoT to UK, Starts Trial With Scottish Power.)
Set up to promote and develop LoRa technology, the LoRa Alliance this week claimed that 100 network operators worldwide are now deploying LoRa technology. Growth this year, it says, has been explosive, with the number of devices connected to LoRa networks tripling since the start of 2018. "We've grown over 60% in terms of networks," says Donna Moore, the CEO of the LoRa Alliance. "In terms of device connections, that is in the millions and growing strongly." An industry source says 80 million connections would be a "conservative" estimate of the number today.
For all the momentum, this puts LoRa far behind the roughly 1.1 billion IoT connections expected on cellular networks in 2018, according to Ericsson AB (Nasdaq: ERIC)'s most recent mobility report. Moreover, according to the Global Mobile Suppliers Association (GSA), as many as 116 operators were deploying NB-IoT networks in August last year, with 47 then investing in LTE-M. (See IoT boom won't pay off for mobile operators.)
Figure 2: Cellular IoT Connections Per Region (Billions)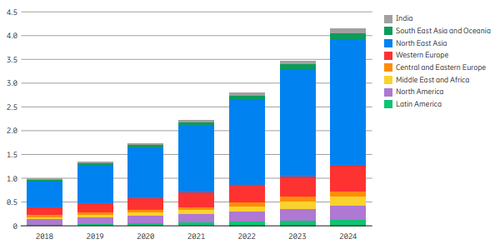 Source: Ericsson.
Yet NB-IoT and LTE-M would account for only a share of these cellular connections. Many are still provided using old-fashioned (and often sub-optimal) 2G and 3G technologies. In its mobility report issued in November 2017, just a few months after NB-IoT standardization, Ericsson estimated there would be around 500 million cellular IoT connections at the end of 2017. GPRS, a 2G technology, would account for most of these, it said.
Since then, a government push in China has been responsible for most of the NB-IoT growth. That endorsement seems partly an effort to support Huawei Technologies Co. Ltd. given the Chinese equipment giant's investment in NB-IoT. China Mobile, a telco building a nationwide NB-IoT network, served 384 million IoT connections at the end of September, although it is unclear whether all of these were based on NB-IoT. Take out China and the gap between cellular and LoRa might not be so extreme. (See China Mobile Sees NB-IoT Boom as Profits Rise.)
There are several reasons for an investor, and especially one outside the telecom industry, to prefer LoRa to cellular. One, perhaps, is LoRa's reliance on unlicensed spectrum. "Whenever you look at licensed spectrum, who are the people who can afford to pay? It is the big operators," says Ali Hosseini, the CEO of SenRa, an Indian operator building a LoRa network. "LoRaWAN, being more of an open community technology, allows anyone to throw up a private network without taking on astronomical fees and getting approvals from the government and so forth."
Next page: The LoRa sweet spot
The LoRa sweet spot
Spectrum considerations certainly appear to have given a spur to LoRa in India, where telecom operator Tata Communications Ltd. is also investing in the technology. "India's government prefers unlicensed to licensed because of low costs," says Hosseini. "Some of the tenders we've seen with smart water metering and smart street lights have stated the need for unlicensed spectrum technology in their RFPs [requests for proposal]."
Its proponents also insist that building a LoRa network is far less costly than putting up a cellular one. SenRa is investing about $500,000 annually in what Hosseini calls an "aggressive" deployment. With 30 cities covered in 2018, the company aims to reach 60 this year and 100 in 2020. "Big telcos like SK Telecom [in South Korea] deployed a full-country network in three months," he says. "It is a tenth the cost of a traditional telco cellular network." (See SK Telecom Completes Nationwide LoRa Network Rollout for IoT.)
The unlicensed-spectrum technologies have continued to boast a cost advantage over cellular in other areas, too. Back in 2016, Sigfox reckoned the silicon cost of adding its technology to an end point was around $2, and that it would fall to just $0.50 by 2021. Chip costs for a LoRaWAN network can be as low as $3, according to Hosseini. Since standardization, the cellular industry's goal has been to reduce such costs to about $5 per chip. Whether it is near that target, or has even now achieved it, currently remains unclear. (See Sigfox Said to Face Customer Backlash.)
For all the latest news from the wireless networking and services sector, check out our dedicated Mobile content channel here on Light Reading.
Unlicensed still appears to beat cellular on connectivity costs, as well. SenRa's prices start at 35 Indian rupees ($0.50) per device per month, says Hosseini. Sigfox has previously claimed to offer services for as little as $1 per device annually. For mobile operators geared up to serve the lucrative smartphone market, those rates are hard to match. With its array of cellular and other telco technologies, Vodafone made about €11 ($12.50) per IoT connection during the fiscal year ending in March 2018. (See Sigfox Plans Global IoT Network.)
LoRa might struggle to maintain these various cost advantages as cellular takes off. Prices are already falling, and the growing volume of business will only drive them down further, as Vodafone's Beal had anticipated in 2016.
Moore remains sanguine, though. In her view, cellular cannot hit LoRaWAN's sweet spot of "low data rates, long battery life and long distance." Where there is a need for greater performance, as in emergency services or CCTV cameras, cellular is likely to win, she concedes. But these opportunities will represent only about a quarter of the total IoT market, she says. "The other 75% of use cases are low data services, and that's LoRaWAN."
The strategies a few telcos have pursued lend some weight to that argument. France's Orange (NYSE: FTE) has notably developed an IoT plan based around the use of LTE-M and LoRa. This means it can take advantage of both licensed and unlicensed spectrum, for one thing. But LTE-M, with its fatter bandwidth channels, is also seen as a more appropriate technology where there is some performance requirement -- as in connected car services, for instance. LoRa remains the preferred choice for smart metering and other such low-data-rate applications. South Korea's SK Telecom (Nasdaq: SKM) is following a similar approach. (See SK Telecom Sees LTE-M, LoRa as Its 'Two Main IoT Pillars' and Orange Hails LoRa Breakthrough as Bouygues Ups IoT Game.)
Next page: Not just a stopgap
Not just a stopgap
NB-IoT cheerleaders such as Vodafone and Deutsche Telekom AG (NYSE: DT), on the other hand, seem to have dodged LoRa entirely. Nor can there be any serious doubt that NB-IoT and LoRa are chasing much of the same business. In Spain, Vodafone has positioned NB-IoT as a way of connecting smart meters, smoke and fire alarms and parking monitors, none of which need much bandwidth. Moore says the main opportunities for LoRa are in agriculture, industrial IoT, smart buildings and cities, asset tracking and the utilities and energy sector. The overlaps with Vodafone's targets are obvious. (See DT, Chinese Operators Take NB-IoT to Market.)


In justifying the decision to invest in LoRa, some telco executives had pointed out that NB-IoT -- which did not get ratified until mid-2017 -- was not a viable option at the time. Spain's Telefónica similarly told Light Reading that Sigfox was the "only option" when it struck a deal with the French company in February 2017 (although the status of the partnership is unclear). Did this mean those operators viewed LoRa and Sigfox as stopgaps, and would swing behind NB-IoT when it eventually materialized? (See Sigfox 'Only Option' Today, Says Telefónica.)
So far, there is little sign that operators are unplugging LoRa and switching to NB-IoT. Orange has previously played down suggestions it might do this. Then, in December, Orange Business Services, the French telco's enterprise division, struck a major deal with Birdz, a smart metering specialist, to connect more than 3 million smart water meters to a LoRa network.
Figure 3: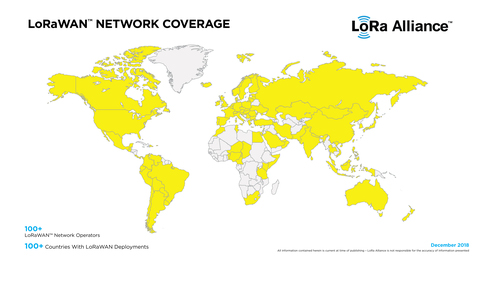 The nationwide extension of LoRa networks could also help guard against obsolescence, opening doors in fleet management and other sectors that require mobility. Previously, says Hosseini, the charge that LoRa was a "campus" technology, ill-suited to providing support for moving objects, had some validity. "There were not many operators with national coverage and tracking a vehicle across country was difficult to address back then," he says. Thanks to the efforts of major investors like Orange, SKT and Tata, coverage has now become less of an obstacle.
LoRa's fiercest opponents, nevertheless, have continued to rail against the proprietary nature of the technology. The intellectual property, they say, is all in the hands of Semtech Corp. (Nasdaq: SMTC). In the communications sector, companies have ultimately gravitated toward open standards, others point out. But Moore rejects the criticism and insists LoRa is open where it counts.
"The chip is absolutely best of breed and does not need to be watered down by everyone's interests," she says. "You put the LoRaWAN standard on top of that, which is the application layer, and open it so that members [of the LoRa Alliance] can drive their own needs."
Want to know more about the Internet of Things? Check out our dedicated IoT content channel here on Light Reading.
Efforts to make LoRa a more open technology might explain its apparent lead over the non-cellular competition. Although Sigfox does not appear to collect royalties for use of its intellectual property, any company that wants to build a Sigfox network must go through Sigfox, sharing about 40% of its service revenues with the French company. That may have hampered take-up. While the Sigfox technology is rated highly, there were only about 2.5 million "active" Sigfox connections this time last year, with Sigfox aiming for 6 million by the end of 2018. Sigfox did not respond to a question about the current number of connections. (See Sigfox US Boss Is Out as Offices Close in Boston, San Francisco.)
The establishment of the LoRa Alliance was probably critical in ensuring the technology survived and could flourish. Its 500-plus members today include sponsors like Alibaba, Cisco Systems Inc. (Nasdaq: CSCO), Google (Nasdaq: GOOG) and IBM Corp. (NYSE: IBM), promising access to some of the world's largest technology players for the LoRa community. Such heft may prove vital if LoRa is to grow from tens of millions of device connections to many billions, becoming a fundamental pillar of future IoT connectivity. The NB-IoT stampede might only just have started, but right now there seems more chance that LoRa will coexist with cellular than be crushed by it.
— Iain Morris, International Editor, Light Reading
Subscribe and receive the latest news from the industry.
Join 62,000+ members. Yes it's completely free.
You May Also Like
---