Cloudflare Wants to Protect the Whole Internet – Legacy Apps, IoT, the Works

Comment (1)
Connecting legacy apps to the Internet is a challenge for enterprises moving to the cloud, and Cloudflare wants to help with the security part of that process, as well as boosting performance, with its new Spectrum service.
Cloudflare Inc. has historically protected and provided acceleration for web applications, for small businesses and hobbyists. As it's moved up to enterprises, it found those organizations had legacy apps that didn't run on standard web protocols, but still needed protection as they moved to the cloud era.
Spectrum, which Cloudflare announced on Thursday, is looking to solve that problem for mainframe applications, IoT, legacy email and more. Spectrum protects and provides performance acceleration for any traffic that runs on the Transmission Control Protocol (TCP) or User Datagram Protocol (UDP), the fundamental underlying protocols for the entire Internet, Matthew Prince, Cloudflare co-founder and CEO, told Light Reading.
Or, to put it another way: Cloudflare previously protected port 80 and port 43, for HTTP and HTTPS, respectively. Spectrum protects the remaining 65,000-plus possible Internet ports, Prince said.
"This product, Spectrum, allows you to bring modern born-on-the-web security and protection without having to rip and replace your legacy booking or customer management system," Prince said.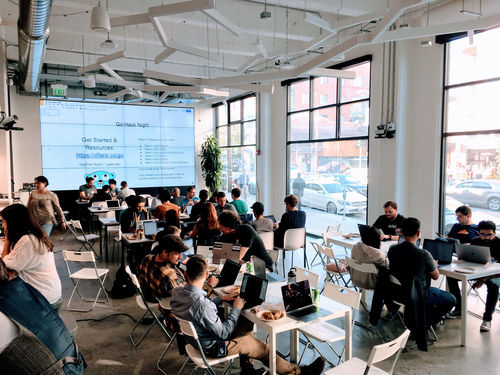 ---
The fundamentals of network security are being redefined -- don't get left in the dark by a DDoS attack! Join us in Austin from May 14-16 at the fifth annual Big Communications Event. There's still time to register and communications service providers get in free!
---
The service protects against DDoS attacks, encrypts legacy protocols and applications, and accelerates performance.
Cloudflare was founded in 2010, with a mission of adding capabilities to the Internet that its original designers might have built, with the benefit of hindsight. "If we'd known what the Internet would become, we would have designed it for more security, availability and reliability and efficiency," Prince says. "It would be cheaper and more available around the world." From its small-customer start, Cloudflare has "relentlessly moved upmarket over time," he said. Now, 10% of all web requests flow through Cloudflare, which provides improved performance, security, availability and reliability, as well as insights and efficiency. Cloudflare is based in 150 data centers worldwide.
The company uses lava lamps as a components for its encryption technology. (See Cloudflare Protects Data With Lava Lamps.)
The company is private with revenue greater than $100 million. It has raised $182 million in funding, with the last round in December 2014 led by Fidelity, with Microsoft, Google, Qualcomm and Baidu investing.
Cloudflare has no plans to go public, Prince says. "I don't want to work for anyone else."
Related posts: