Hewlett Packard Enterprise will acquire Plexxi to beef up HPE's software-defined networking technology for hybrid cloud infrastructure, the companies said Tuesday.
Founded in 2010, Plexxi provides a "software-defined data fabric" -- translation: software-defined networking -- according to a post on the Hewlett Packard Enterprise blog. Plexxi technology complements HPE's hyperconverged infrastructure, which combines storage, compute and networking into preconfigured systems managed by software, known as a "fabric," Plexxi says.
HPE expects the deal to close by July 31, the end of the company's third fiscal quarter.
HPE will integrate Plexxi technology into its hyperconverged solutions, building on HPE's $650 million SimpliVity acquisition last year. Melding the technologies will allow HPE to combine compute, storage and SDN "into a single solution, with a single management interface and support," HPE says. (See HPE Buys SimpliVity for $650M in Hyperconverged Cloud Play.)
And HPE will incorporate Plexxi under the HPE Synergy brand into what HPE calls "composable infrastructure ... that delivers fluid pools of storage and compute resources that can be composed and recomposed as business needs dictate." HPE will deliver a composable rack solution for the data center, it says.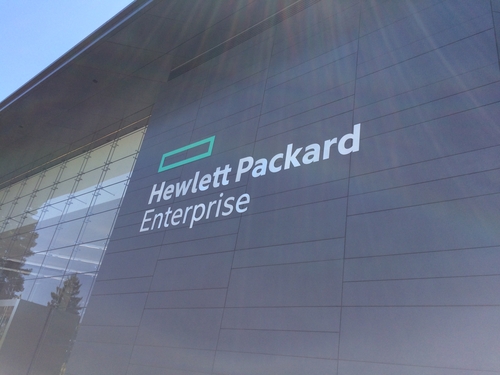 ---
Boost your knowledge of cloud-native software and innovations driving data center transformations! Join us in Austin at the fifth annual Big Communications Event May 14-16. The event is free for communications service providers -- secure your seat today!
---
Terms of the deal were not disclosed. HPE will offer positions to all full-time Plexxi employees, the company says.
Founded in 2010, Plexxi raised $83.4 million in five funding rounds, the latest in January 2016, according to CrunchBase. CEO Rich Napolitano joined in late 2014. (See New Plexxi Chief Makes His Mark.)
Also on Tuesday, Plexxi expanded its Plexxi HCN software suite, providing VMware interoperability.
Networking is critical to enterprise cloud infrastructure, and that's been making tech headlines recently. Enterprises need networking to connect applications and data in the cloud and data centers with users and Internet of Things devices located on the edge, in offices and other workplaces.
For example, Nutanix Inc. expanded from its foundation as a hyperconverged infrastructure provider to SDN and cloud application management tools this month. Nutanix put HCI on the map when it hit $1 billion valuation in 2013, making it a so-called unicorn. (See Nutanix Busts Out to Hybrid Cloud.)
VMware announced its Virtual Cloud Network strategy this month for connectivity from the edge to the branch office to the data center and cloud. The strategy is based in substantial part on VMware's acquisition of SD-WAN startup VeloCloud in December. (See VMware Takes On Cisco & Juniper With Network Vision.)
Related posts:
— Mitch Wagner




Executive Editor, Light Reading