Stanley Black & Decker CIO Drills Down Into Industrial IoT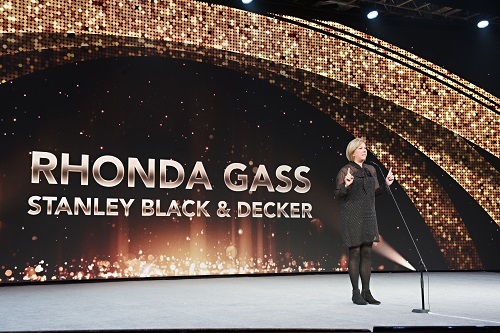 (14) |




Re: Connected construction

Do you still listen to your old cassettes? I regret thowing some of mine out (not that I had many). I agree that Pandora isn't so wonderful. Commercial free streaming music on Amazon is pretty nice.

Re: Connected construction

I didn't like streaming or podcasts when they were new, but now I enjoy the convenience of streaming music. How often do you go back to your CDs now? We look at our old CD collection when it's time to dust the cabinet they're stored in.

Re: Connected construction

Joe, I do still have my CDS and some of my albums but I do love my Amazon streaming I now listen to music more often and can enjoy a broad catalog without the investment. It also allows me to share different musicians bands and genres with my daughter.

Re: Connected construction

@maryam: Makes sense to me -- particularly because I've invested so much into a CD and cassette collection that I don't want to bother with a paid music service (and Pandora isn't all it's cracked up to be).

A small AM/FM radio might be good, though... Probably more practical, too.

Re: Connected construction

I think the issue here and what Gass questions as well, is that some industrial machinery vendors are not providing equipment ready to adopt to being on the Internet, or being connected. An industrial machine with a life-cycle of 30 years may have been good, reliable, and useful quite many decades ago. But today, such life-cycle is pointless when you have sensors and software that needs to be updated almost constantly. The fact is, you can't run new sensors and new software in old machinery without risking security, and many other issues. At some point in time, the compatibility stops.

Re: Connected construction

Industries that are embarking themselves in adopting sensors and connectivity into their digital transformation efforts are certainly seeing the potential in investing in IoT and the corresponding network infrastructure required.

Re: Connected construction

I wonder the same. I don't work in these factories to know much about the machines. There must be more to the story here...

Re: Connected construction

Michelle absolutely I can't imagine any technology lasting for 30 years and still being applicable, we have achieved so much in the past 10 years I can only imagine what the next 10 will look like!

Re: Connected construction

I agree. I hadn't considered the lifecycle of sensor technology, but that should be a consideration. I can see where upgrades might be an issue over 30 years.

Re: Connected construction

In the world of anything connected 30 years is an eternity. I would be very interested to see how the technology married to the standards in 30 years. Five years seems to yield enhancements we couldn't dream of or pan for in everyday life.