Dell on Friday issued an SEC filing confirming earlier reports that it's considering financial restructuring, which could include going back on public markets, a merger with VMware -- in which it owns a majority stake -- or something else entirely.
Or Dell Technologies (Nasdaq: DELL) might make no changes at all to the way it does business, according to the SEC filing.
Not on the table, according to the filing: selling out to a third party, either for Dell or VMware Inc. (NYSE: VMW).
Dell is currently privately held, having taken itself off the public markets in 2013.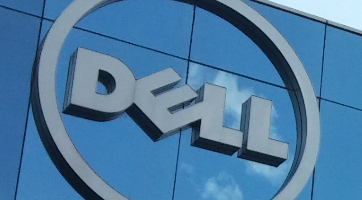 ---
You're invited to attend Light Reading's Big Communications Event  – the one event that delivers fresh perspective on the rapid transformation of the telecom industry and the road ahead. We'll see you May 14-16 in Austin – communications service providers get in free!
---
The Schedule 13D form filed with the SEC says: "Dell Technologies is evaluating potential business opportunities, including a potential public offering of Dell Technologies common stock or a potential business combination between Dell Technologies and [VMware]. Dell Technologies is also considering maintaining the status quo. The potential business opportunities currently being evaluated by Dell Technologies do not include the sale to a third party of Dell Technologies or [VMware]. The Reporting Persons have not determined which, if any, potential business opportunity to pursue and there can be no assurance that any potential business opportunity will be pursued, the terms thereof, or whether, if pursued, any such business opportunity would be consummated."
VMware issued a statement on Friday. "We are not in a position to speculate about the outcome of Dell's evaluation of potential business opportunities,"CEO Pat Gelsinger said in the statement. "Dell has been a tremendous partner since it became our majority owner and as we've accelerated our growth. We look forward to Dell's continued support as we work to execute our growth plans in the years ahead. The VMware management team remains laser-focused on serving our customers and partners with the best portfolio of software products and services across cloud, mobile, networking and security."
Gelsinger paraphrased: ¯\_(ツ)_/¯
Reports of Dell's strategic rumblings surfaced last week. (See Dell considering IPO, or buying all of VMware – reports.)
Related posts:
— Mitch Wagner




Editor, Enterprise Cloud News