Make another space on your buzzword bingo card, as Dell is talking about the cloud "core."
"We decided instead of the edge and the cloud we need one more point -- the core," Jason Shepherd, Dell director of IoT strategy and partnerships tells Enterprise Cloud News. The core exists between the edge and the cloud, and handles computing that's too heavyweight to do in edge devices, but for which the cloud is impractical.
The edge is the "physical world" -- drones, thermostats, and manufacturing machinery with programmable logic controllers (PLCs) that provide intelligence, Shepherd told Enterprise Cloud News during a one-on-one interview this week at the the Structure 2017 conference in San Francisco.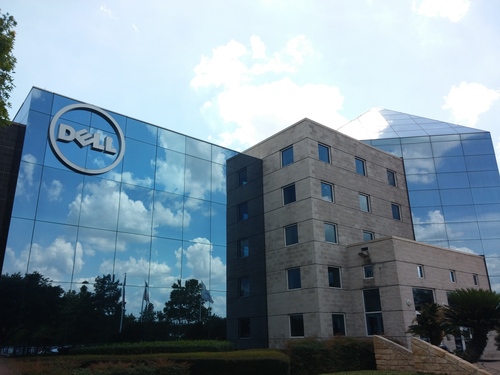 "If you're doing really important time-critical stuff, you will do it nowhere but the edge," Shepherd says. Edge computing is needed for processes that must be deterministic and happen in real time, such as performing essential functions in a smart car.
"Anyone who tells you otherwise is crazy. It is not possible to run something in the cloud where you need predictable timing," Shepherd says
The cloud, meanwhile, is composed of remote data centers connected over wide-area networks (though hybrid cloud blurs the definition a bit), Shepherd says.
The cloud provides "massive scalability," and training for edge devices. "The cloud is like the coach and the edge is the athlete," Shepherd says.
The core provides an intermediate stage, in between, where compute needs to be near the edge. The core can be a hyperlocal micromodular data center running on a factory or oil rig rooftop, or a full-scale on-premises data center, Shepherd says. The core takes advantage of local-area network performance and reliability, as well as the security of being on-premises.
But even the distinction between edge, core and cloud is an oversimplification, Shepherd says. "Ultimately, there is no edge, core and cloud. There is an endless continuum of compute," he says.
Dell, of course, needs to convince enterprises that there continues to be a role for on-premises data centers and servers, because that's a huge part of its business. And indeed a cynic might argue that "core" is just a fancy new buzzword for old-fashioned, legacy, on-premises computing. But Shepherd is doing more than just spinning marketing baloney; instead, he's fitting this idea of a "core" into the new way of deploying technology.
And Microsoft Corp. (Nasdaq: MSFT) has its own idea for a new kind of cloud computing. Mark Russinovich, chief technology officer for Microsoft Azure , also spoke at the Structure conference, where he described "cloud consistent hybrid" computing. In that model, the same software stack runs on the public cloud and in the on-premises infrastructure, allowing users to to take advantage of the same applications and partner ecosystem on both. Prime example: Microsoft's own Azure Stack. (See Microsoft's Russinovich: Avoiding Cloud Lock-In Is Risky Too.)
Related posts:
— Mitch Wagner




Editor, Enterprise Cloud News