Rackspace, Pivotal Ink Partnership to Court Developers
Rackspace is taking its managed services mantra a step further by inking a new partnership with Pivotal, which will help both companies reach the developers who are creating cloud-native applications.
The two companies announced their deal at Rackspace's Solve show in New York City on Tuesday. The deal allows Rackspace to manage the Pivotal platform on public and private clouds, as well as on enterprises' on-premises infrastructure.
The deal gets Rackspace into the platform management business for the first time, and Pivotal gets to expand its customer base and reach more developers, especially those working to create cloud-native applications.
"Managed Pivotal Cloud Foundry from Rackspace makes this technology, and its benefits, accessible to developers in organizations of all types and sizes, regardless of their expertise and experience with the platform," Brannon Lacey, vice president of applications and platforms at Rackspace, wrote in a July 18 statement.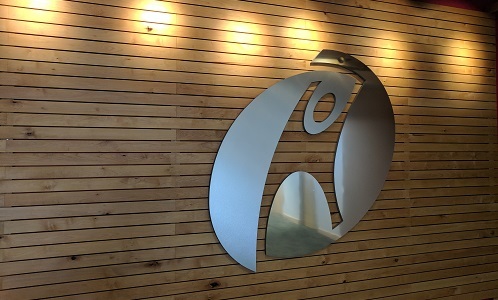 Once the champion of only using OpenStack for cloud deployments, Rackpsace has changed course over the last 18 months to focus more on managing those clouds, as well as other services such as security, for customers. Now, it partners with Amazon Web Services, Microsoft Azure and Google Cloud Platform, and manages those clouds for customers. (See Rackspace CTO Talks Cloud, OpenStack & the Power of Small Groups.)
---
Keep up with the latest enterprise cloud news and insights. Sign up for the weekly Enterprise Cloud News newsletter.
---
In May, Rackspace went a step further and added enterprise applications to its managed services portfolio -- another first for the company. (See Rackspace Acquires TriCore, Eyes Enterprise Apps Management.)
For its part, Pivotal provides the commercial backing to the Cloud Foundry's open source platform-as-a-service (PaaS) offering. The company helps its customers with digital transformation by using cloud to create new sets of applications, and has received backing from several major tech companies including Microsoft and VMware. (See Microsoft & Ford Fund Cloud Startup Pivotal.)
In April, Pivotal released its quarterly update for Cloud Foundry, which included additional support for Microsoft Windows and .NET applications. (See Pivotal Opens Windows to Its Cloud Platform.)
Under the agreement, Rackspace will help manage the install, as well as updates, to Pivotal Cloud Foundry platform. This managed service is available as of Tuesday, according to the two companies.
Related posts:
— Scott Ferguson, Editor, Enterprise Cloud News. Follow him on Twitter @sferguson_LR.