Pivotal Opens Windows to Its Cloud Platform
Pivotal Opens Windows to Its Cloud Platform
In an update to the Pivotal Foundry Cloud, the company is offering expanded support for Microsoft Windows and .NET applications. Pivotal has released the quarterly update for its Cloud Foundry offering, and the company is adding more support for Microsoft Windows and .NET applications to help put those on par with Linux within its platform.
The 1.10 update for Pivotal Cloud Foundry (PCF) includes a number of different updates, including Distributed Tracing to help developers troubleshoot and debug applications, APIs for automation, isolation segments to help with virtual machines (VMs) and security, and a new beta that address what the company calls container-to-container networking, which will address issues such as microservices.
Pivotal published a lengthy blog post about all the pieces of the 1.10 update on April 5.
However, it's the support for Windows and .NET applications that developers should watch.
Pivotal has offered support for Linux and Java applications for a while now. While the company has supported Microsoft and the company's tools as well, the update opens up a whole range of support.
Figure 1: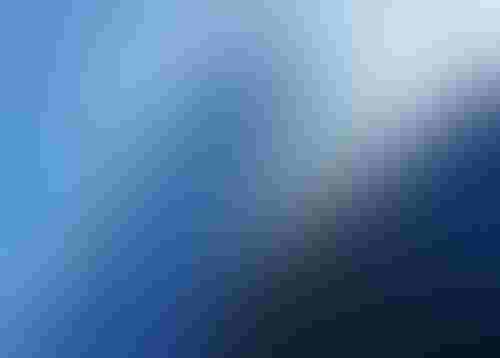 Parting the cloud for Windows.
(Source: MabelAmber via Pixabay)
For instance, PCF could previously handle Windows workloads. However, developers would have to build those environments manually themselves. With the 1.10 update, the platform can now build those automatically.
What are the hottest jobs in the cloud? Get our special report to find out:
Cloud Skills: What's Hot?
Since many large enterprises are mixed shops, running a combo of Java and .NET applications, Richard Seroter, Pivotal's senior director of product, told Enterprise Cloud News this week that the update addressed a number of customer needs that the company had been hearing.
"Windows should really be a first-class citizen," said Seroter, adding that automation is crucial to making that happen. "Customers are not using a single language. There's a mix. Most enterprises are Java and .NET and, for the most part, we have not satisfied that need... in order to make better software, you can't treat it like a second-class citizen. It needs the same treatment as Linux."
Pivotal is not the only company this week reaching out to developers, addressing issues around application development in the cloud and DevOps. On Wednesday, AppDynamics issued its "Spring 17" release, which put emphasis on DevOps as well. (See AppDynamics Wants to Buddy With Developers.)
Related posts:
— Scott Ferguson, Editor, Enterprise Cloud News. Follow him on Twitter @sferguson_LR.
Subscribe and receive the latest news from the industry.
Join 62,000+ members. Yes it's completely free.
You May Also Like
---