AppDynamics Wants to Buddy With Developers
AppDynamics Wants to Buddy With Developers
In its first large release since the acquisition, AppDynamics is turning its attention to developers and how its technology can make DevOps work in the enterprise. AppDynamics is turning its attention to developers. The company's first significant update of 2017 -- its first release since the $3.7 billion acquisition by Cisco -- includes a software developer toolkit that helps customers focus DevOps within the enterprise.
Best known for its cloud monitoring technology that can improve application and business performance, AppDynamics is planning to focus more on developers, and the role of DevOps in the enterprise, with its "Spring '17" release.This release includes a new toolkit for developers, as well as updates to the company's Enterprise iQ, to manage and monitor microservices for software development, as well as Business iQ, a performance engine that provides access to in-app end user behavioral data.All these updates roll out on Wednesday, April 5.What are the hottest jobs in the cloud? Get our special report to find out:
Cloud Skills: What's Hot? With more companies turning to a DevOps model to create, test and deploy software, AppDynamics is trying to get developers more involved in the process upfront, which can help improve performance, as well as bridge the gap between operations and the business sides of the enterprise."As more and more companies are adopting DevOps and as developers are becoming more involved in the day-to-day, it's not just about throwing code over the wall," said Matt Chotin, senior director of Developer Initiatives for AppDynamics.The purpose of these updates, Chotin said, is to use data to show customers that an enterprise has the speed and agility to create and deploy applications.At the same time, it gives developers a chance to get involved and show value to the parts of the enterprise making business decisions. The goal is to help companies with their digital transformations that require a more integrated approach to creating and deploying software. (See Digital Transformation: Why IT Culture Matters.)Figure 1: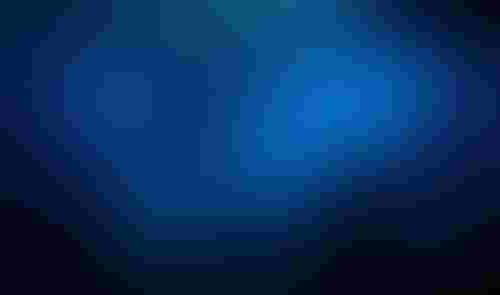 Code is king.
(Source: Geralt via Pixabay)The biggest part of the release is the developer toolkit, which offers visibility to applications developed in real time. In addition to other enhancements, AppDynamics is offering support for Google's Go programming language for the first time. The company's application performance management (APM) tools already support a number of other programming languages.In addition, the toolkit includes support for Xamarin, as well as an Android Studio Plugin, to help developers create and deploy mobile applications.Other releases that are part of the overall update include:Integration and testing enhancementsAutomated analysisContinuous improvements features within Business iQAnd license management and universal agent features for Enterprise iQThe spring release is the first from AppDynamics since the company bypassed on an initial public offer (IPO) earlier this year and accepted Cisco's buyout offer. (See Cisco Buying AppDynamics for $3.7B.)The deal has closed and AppDynamics is functioning as an independent unit within Cisco, although much of its monitoring, APM tools and analytics technologies are expected to be incorporated into Cisco products as the company shifts its focus to software, data and cloud computing. (See Cisco's AppDynamics Deal Goes Beyond Cloud.)In his talk with Enterprise Cloud News, Chotin said the release was planned before the acquisition and shows that company is still delivering on its customer roadmap. (See Cisco's Chuck Robbins Talks AppDynamics, Jasper at MWC.)Related posts:Cisco Q2 Earnings Show Company's Ongoing TransitionDevOps Struggles With Legacy Systems, CultureCisco Faces Up to Public Cloud Threat— Scott Ferguson, Editor, Enterprise Cloud News. Follow him on Twitter @sferguson_LR.
Subscribe and receive the latest news from the industry.
Join 62,000+ members. Yes it's completely free.
You May Also Like
---