Cisco Faces Up to Public Cloud Threat
Cisco Faces Up to Public Cloud Threat
If enterprises move to the cloud, they require less on-premises equipment, which is a problem for Cisco and its competitors. But Cisco has a plan. Is Amazon Cisco's biggest threat? When I first heard that theory, I thought it was crazy. People buying toothpaste and shampoo aren't going to put a 100Gbit/s switch in the shopping cart too.
But then it made sense: If enterprises move to the public cloud -- which Amazon.com Inc. (Nasdaq: AMZN) predicts is inevitable -- enterprises don't need to maintain a complex IT infrastructure, which means they don't need to buy a lot of networking equipment from Cisco.
That theory has been bouncing around in my head since I first heard it at the Cisco Live conference in Las Vegas last summer. I ran it by Cisco Systems Inc. (Nasdaq: CSCO) recently to hear what they had to say.
Not surprisingly, Cisco was dismissive. But they made a good case why the public cloud doesn't have to be a threat. After five consecutive quarters of revenue decline, Cisco sees cloud as an opportunity.
First off, the majority of Cisco's switches don't go to data centers. They go to the campus and edge. "We're fortunate that networking is something you can't completely virtualize and send to the cloud. You need switches and access points and firewalls in an enterprise network," Kip Compton, Cisco vice president cloud platform and services engineering, tells Enterprise Cloud News.
Figure 1: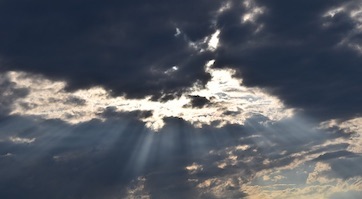 "And even when the customer wants to go and move to the cloud, we are here to help them," Compton says. Cisco provides networking, security, management and orchestration. "We are confident that at the end of this process, they'll need top-line orchestration on prem, because they have to optimize their existing infrastructure."
Cisco sees opportunity in helping enterprises manage multiple cloud providers, as 84% of enterprises will connect to multiple providers, Compton says. (The so-called "multi-cloud" is also a strategy for other companies, including Google, Hewlett-Packard Enterprise, and Rackspace.)
And Cisco has been building up its own cloud portfolio. Cisco bought AppDynamics, a provider of cloud monitoring technology for improving application and business performance, for $3.7 billion in January. (See Cisco Buying AppDynamics for $3.7B.)
The deal is part of Cisco's transition from a provider of networking and infrastructure hardware to software and cloud. (See Cisco's AppDynamics Deal Goes Beyond Cloud.)
A big part of Cisco's cloud strategy is providing hardware, and Cisco -- along with Dell and HPE -- have the lion's share of that market. (See Dell, HPE, Cisco Top Cloud Infrastructure Market – Analysts )
Cisco provides hybrid cloud solutions, as well as its own cloud apps (including Spark collaboration and WebEx conferencing), networking, professional services and security.
Can Google make the grade as an enterprise cloud provider? Find out in our special report: Google's Big Enterprise Cloud Bet. Security in particular is a strong focus for Cisco. "If Cisco's security was a separate company it would be the largest security company in the world," Fabio Gori, Cisco senior director, cloud marketing, said. Security revenue for the six months ending January 28 was $1 billion, up 13% year-over-year. But despite Cisco's countermeasures, the public cloud remains a threat, says Heavy Reading senior analyst Roz Roseboro. "If a large number of people decide to use a public cloud, yes, they would have less reason to buy from Cisco," she says, adding that the public cloud is also a threat to Cisco's competitors. Next page: Fighting the revenue decline Fighting the revenue decline
"That's the whole point, the whole reason the public cloud is happening," Roseboro says. "If you can use Amazon's versus your own infrastructure, you don't have to buy the gear and manage it." She adds, "But people are starting to find that there are other costs to this as well. Public cloud is not always less expensive than on-prem." Public cloud requires management, and enterprises tend to have large numbers of public cloud connections, which contributes to cost for enterprises -- and opportunities for Cisco and its competitors. Moreover, enterprises aren't going to rip out their existing infrastructure. "People don't change what's working," Roseboro says. "It's not going to be a complete switch. It's not going to take over the enterprise. It will be hybrid." Hybrid, rather than 100% public cloud, will be the future, for a while at least, Roseboro says. And that's good news to Cisco. "The question is what the mix is," she says. On the other hand, new enterprise applications are moving to the cloud, contributing to a five-quarter decline in Cisco's revenues. In its latest quarterly results, Cisco saw revenue and net income decline, with security, collaboration and wireless improving but routing, switching and data center declining. Overall revenue was $11.6 billion, down 2% year-over-year, with net income $2.3 billion, down 25% from the year-ago quarter. (See Cisco Q2 Earnings Show Company's Ongoing Transition.) For Cisco, the transition from selling networking hardware to cloud hardware, software and services, is part of a much larger transition from selling products to services, such as software licenses and cloud. (See Cisco's Chuck Robbins Talks AppDynamics, Jasper at MWC.) As part of that strategy, Cisco is reportedly planning to sell operating systems software for networking devices separately from the hardware itself. Customers would be able to use the software on cheaper switches, according to a March 28 report in The Information (subscription required). The maneuver would counter the threat from white box switches, according to my colleague Iain Morris, writing at Light Reading. Then-Cisco CEO John Chambers two years ago predicted white box switches as the chief threat facing Cisco in the long term. (See Cisco Takes Bold Software Step to Counter White Box Threat – Report.) Arista, a competitor to Cisco in high-end data center networking, already sells software separately from hardware, though Arista software requires Arista's own hardware to run. The unbundling is a financial maneuver for Arista, rather than a technology strategy, to give customers greater spending flexibility. (See Arista Offers Software à la Carte.) I asked Cisco to respond to the report in The Information; Cisco replied by calling the article "unsubstantiated," noting it's based on a tip from "two people familiar with Cisco's planning." Cisco added: "The vast majority of our customers see huge value from the power and efficiency of our fully integrated networking platforms. This tight integration of hardware and software will continue to be the basis of the networking solutions we offer our customers." Cisco's response isn't a denial that the unbundled software might be part of Cisco's product portfolio. I pointed that out to Cisco; Cisco did not reply. Roseboro says she's "very skeptical." Cisco may offer the software product, but they won't lead with it, she says. Large enterprise customers may pressure Cisco to offer unbundled software, but not many will opt for it. "There's a reason things are vertically integrated," Roseboro says. "People like the idea of disaggregation, they like the idea of choice, but at the end of the day, people like for things to work together." — Mitch Wagner
Editor, Enterprise Cloud News CALLING ALL CLOUD, NFV AND SDN COMPANIES: Make sure your company and services are listed free of charge at Virtuapedia, the comprehensive set of searchable databases covering the companies, products, industry organizations and people that are directly involved in defining and shaping the virtualization industry.
Subscribe and receive the latest news from the industry.
Join 62,000+ members. Yes it's completely free.
You May Also Like
---