Linux Foundation, Hyperledger Launch Blockchain Training Course
The Linux Foundation, along with its Hyperledger Project, are looking to increase the use of blockchain within the enterprise with the introduction of a training course and certification program designed for those who want to use the technology.
The course, "Blockchain for Business: An Introduction to Hyperledger," is free and will be offered through edX.org, a nonprofit learning platform created by Harvard University and the Massachusetts Institute of Technology (MIT).
Those interested in signing up for the course can start applying Tuesday, and the online course starts October 25. In addition, there's a verified certification that students can purchase at the end of the training for $99.
The Hyperledger Project is the overall umbrella organization that supports blockchain standards. The project is administered by the Linux Foundation.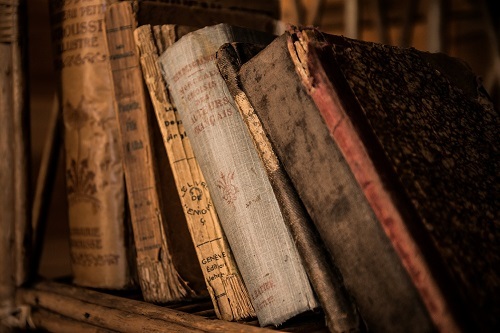 The project's main, open source platform -- Hyperledger Fabric 1.0 -- is the underlying framework that companies such as IBM use to build their various blockchain projects. (See Sony, IBM Bringing Blockchain to Education.)
"Interest in blockchain technology is exploding; software developers, product teams, and business managers are all desperately eager to figure out how this technology can solve real-world problems," Brian Behlendorf, the executive director of the Hyperledger Project, wrote in an October 10 statement. "This first introductory-level course is carefully designed for both nontechnical and technical audiences, to bring everyone further up the learning curve and get started with it on their own business needs."
---
Keep up with the latest enterprise cloud news and insights. Sign up for the weekly Enterprise Cloud News newsletter.
---
The course will delve into several subjects, including:
A basic understanding of blockchain and distributed ledger technologies
What are the current Hyperledger projects and common use cases
How to do clean installations of Hyperledger Fabric, as well as Hyperledger Sawtooth frameworks (Sawtooth was Intel's blockchain platform before it moved to the Hyperledger Project)
Building simple applications on top of Hyperledger Fabric and Sawtooth
Getting involved in and contributing to the Hyperledger Project
Blockchain is a distributed database or ledger that can be used to track ownership of digital or physical objects. It first found popularity with cryptocurrency such as Bitcoin, some of the larger tech vendors are developing more commercial uses for the technology, especially in the banking, financial, insurance and government markets. (See Microsoft Serves Coco-Flavored Blockchain for Enterprise.)
However, there are many different types of platforms besides Hyperledger to use as frameworks to build blockchains. For example, Swirlds, a blockchain alternative startup, uses a proprietary system called Hashgraph -- an algorithm that offers fairness, throughput and community consensus in order to work and make transactions possible. Consensus is basically the community of users agreeing to what is fair and not fair as part of the transaction. (See Blockchain Alternative Swirlds Raises $3M in Seed Funding.)
Related posts:
— Scott Ferguson, Editor, Enterprise Cloud News. Follow him on Twitter @sferguson_LR.