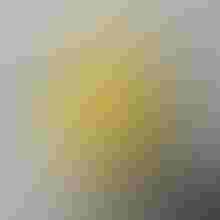 EE CEO Olaf Swantee has confirmed that EE will trial a 1Gbit/s service over its 4G network in the first half of 2016 as it looks to maintain its connection-speed advantage in the UK's mobile market.
The UK's biggest mobile operator, EE controls far more spectrum than any of its rivals and has been putting this to use with its launch of higher-speed 4G offerings.
"Having more sites and spectrum is one reason we are staying ahead of our competitors," said Swantee at a press briefing in London this week. "We're not going to slow down and in the first half of 2016 we'll be testing live 1Gbit/s throughput on our network."
Figure 1: Gigabit Wannabe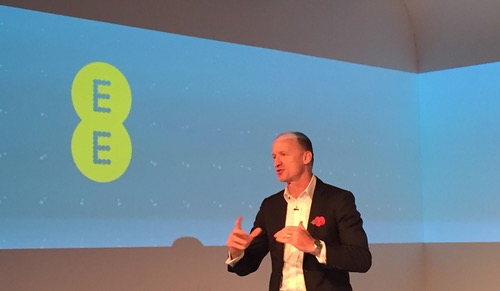 Olaf Swantee, EE's CEO, discusses the operator's 4G strategy during a briefing in London. EE had first announced details of its 1Gbit/s 4G plans during Light Reading's Gigabit Europe conference in Munich earlier this month but without indicating when the trials would take place. (See EE to Pilot 1Gbit/s 4G Service.) Paul Ceely, the operator's head of network strategy, previously told Light Reading that EE would use carrier aggregation techniques -- combining as many as five different spectrum channels -- to provide the 1Gbit/s service. That would be about six times as fast as the 150Mbit/s offer that EE currently claims it can provide on its "double speed" 4G network, which aggregates 20MHz carriers in each of the 1800MHz and 2.6GHz bands. To increase connection speeds to 1 Gbit/s, EE might also look to make use of MIMO, a so-called "smart antenna" technology, which boosts capacity by adding antennas at the transmitter and receiver devices. Ceely had indicated that EE was not interested in competing against fixed-line broadband offerings but saw an opportunity for 1Gbit/s 4G services in places the fixed-line players were likely to ignore, including areas where there might be a need for temporary connectivity. According to Swantee, a 1Gbit/s service could underpin emerging technologies like virtual reality as well as business applications for which response time and latency may be critical. Interestingly, Swantee confirmed the 1Gbit/s plans while highlighting the role that 4G could play in supporting various public-sector and other organizations, such as the police, National Health Service (NHS) and social housing groups. Want to know more about 4G LTE? Check out our dedicated 4G LTE content channel here on Light Reading. A UK housing association called Green Square is already making use of EE's 4G technology to provide broadband connections at construction sites, where it would take too long to set up fixed-line alternatives, and it is likely to be interested in the potential of gigabit-speed 4G technology. Another potential customer is Staffordshire Police, which claims to have saved about 250,000 hours of policing time by equipping officers with 4G-enabled devices and introducing 4G technology into its vehicles. Figure 2: Connected Cops
Reporters check out the latest in police-car technology. Parts of the NHS have also been rolling out 4G services to improve efficiency, allowing patients to book or cancel appointments through the use of mobile apps. EE reckons mobile technologies could help the NHS to reduce the number of missed and unnecessary appointments by 65% and lead to savings of about £585 million ($895 million). "The biggest impact of 4G has been on the business side, not on the consumer side," Swantee told reporters at the London event. "Data volumes among consumers have grown four times but on the business side they have grown six times since we first launched." "We already have more than 500,000 business customers today and that number is growing every quarter," added Swantee. "Many of those customers are using 4G technology to transform their industries." EE is due to be merged with UK fixed-line incumbent BT Group plc (NYSE: BT; London: BTA), which agreed to acquire the company in a £12.5 billion ($19.1 billion) deal earlier this year, and Swantee said the combined entity would be able to provide "seamless access" to a variety of fixed and mobile access technologies. (See BT Locks Down £12.5B EE Takeover Deal.) "Our ambition is to create a defect-free network in years to come where customers will have seamless access to 2G, 3G, 4G and WiFi technologies without switching devices depending on their circumstances," he said. "The project with BT is very important from a technical perspective." BT expects to complete its takeover of EE early next year following the Competition and Market Authority's provisional clearance of the deal on Wednesday. Rivals such as Vodafone UK have urged regulators to strip BT and EE of some of their spectrum licenses before allowing the merger to proceed. Instead of focusing on connection speeds, Vodafone has been promoting its partnerships with content companies like Spotify and Sky Sports during its rollout of 4G services. — Iain Morris,

, News Editor, Light Reading
Subscribe and receive the latest news from the industry.
Join 62,000+ members. Yes it's completely free.
You May Also Like
---