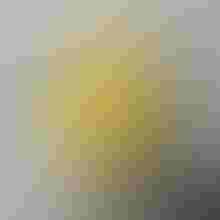 MUNICH -- Gigabit Europe -- UK mobile giant EE is planning on carrying out a pilot of gigabit-speed services over its 4G network using technologies including carrier aggregation and MIMO.
A 1Gbit/s service would be more than six times as fast as the 150Mbit/s service that EE claims it can provide on its "double speed" 4G network, which aggregates 20MHz carriers in each of the 1800MHz and 2.6GHz bands.
Speaking to attendees at Light Reading's Gigabit Europe event in Munich earlier Wednesday, Paul Ceely, EE's head of network strategy, said the operator was looking to provide 1Gbit/s services over its network before introducing 5G technology from 2020 onwards.
"We think 4G can get you to 1Gbit/s and are looking to run a pilot of that," he said.
Light Reading is trying to confirm details of the timescale for the 1Gbit/s pilot with EE, but Ceely indicated the higher speeds would be made possible by aggregating as many as five spectrum carriers and through the use of MIMO.
Sometimes described as a "smart antenna" technology, MIMO boosts capacity by adding antennas at the transmitter and receiver devices.
Thanks largely to the merger between T-Mobile UK and Orange UK that brought it into existence, EE controls more spectrum than any of its rivals and would look to re-farm holdings in the 1800MHz and 2.1GHz bands to provide the 1Gbit/s services.
A gigabit capability would allow EE to challenge the UK's fixed-line operators on service speeds, but Ceely insisted the operator was not interested in competing in that market.
Instead, he believes EE could provide services in those areas fixed-line players are likely to ignore.
"It could be a temporary service in a area where people are going to be living for a short period of time before they move on," he said.
The availability of a 1Gbit/s mobile service would also seem likely to interest public-sector authorities keen to ensure that consumers in more isolated parts of the UK can make use of high-speed services.
With little commercial case for providing fixed-line broadband services in many rural areas, there is clearly the risk that a gigabit divide could develop between these communities and more densely populated parts of the country.
The rollout of gigabit broadband access networks is spreading. Find out what's happening where in our dedicated Gigabit Cities content channel here on Light Reading.
Even so, Ceely acknowledges that -- as in the case of other cellular technologies -- the number of users in a particular cell will have an impact on the real-world speeds that 4G networks can deliver. "You wouldn't want to launch IPTV until you've got broadcast video in place, and that's something we're also looking into."
Indeed, LTE-Broadcast is another 4G-based technology EE has been exploring as a means of supporting future services. (See EE Trials UHD Service on 4G Network and EE to Trial 400 Mbit/s 4G, eMBMS at Wembley.)
EE has previously carried out trials of 400Mbit/s 4G services by combining three carrier channels -- so-called "tri-band carrier aggregation" -- and it could introduce that technology on a commercial basis next year, according to Ceely.
EE still claims to be the fastest-growing 4G operator in Europe, with more than 10.9 million 4G subscribers at the end of June.
By the time it carries out its 1Gbit/s trials, EE may well be a part of UK fixed-line incumbent BT Group plc (NYSE: BT; London: BTA), which launched a £12.5 billion ($19 billion) takeover bid for the company earlier this year and is hoping to complete the deal by early 2016. (See BT Locks Down £12.5B EE Takeover Deal.)
A merger between the two players will create the UK's biggest operator of both fixed and mobile networks and has yet to secure the approval of national competition authorities.
— Iain Morris,

, News Editor, Light Reading
Subscribe and receive the latest news from the industry.
Join 62,000+ members. Yes it's completely free.
You May Also Like
---