BT Locks Down £12.5B EE Takeover Deal
BT Locks Down £12.5B EE Takeover Deal
Merger between UK's biggest fixed and mobile operators will produce a powerhouse in the market for converged services.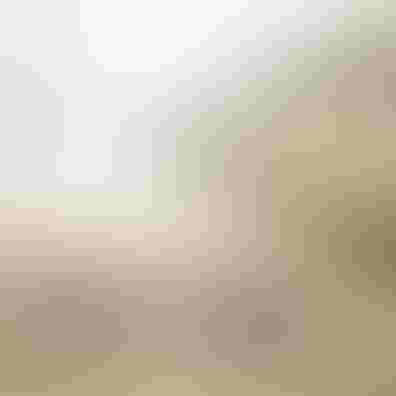 BT has agreed a £12.5 billion ($19.1 billion) takeover of EE, creating the UK's biggest operator of both fixed and mobile networks.
The deal, which has been in the works since December, will support a move into converged services by the UK fixed-line incumbent and promises to radically shake up the country's telecoms market. (See BT Offers $19.5B to Buy EE and Why BT + EE Makes More Sense.)
Unlike other former state-owned European operators, BT Group plc (NYSE: BT; London: BTA) decided to spin off its BT Cellnet mobile division in 2001. That business was subsequently acquired by Spain's Telefónica SA (NYSE: TEF) and rebranded as O2.
But the incumbent has been eager to return to the mobile sector for some time, picking up 4G spectrum during a government-run auction in early 2013, and a takeover of EE would give it around 24.5 million mobile customers and control of the UK's biggest 4G network at a stroke.
The operator is forecasting a surge in demand for converged services that bundle the capabilities of fixed and mobile networks. Speaking with analysts on a conference call, CEO Gavin Patterson said the move would equip BT to compete against rivals such as Virgin Media Inc. (Nasdaq: VMED) and TalkTalk , which have already launched converged-services products. (See Quad-Play Cheerleader TalkTalk Falls Further Behind BT.)
BT is to fund the EE takeover through a mixture of cash and stock and plans to raise £1 billion ($1.5 billion) from selling new shares to support the transaction. The cash component will also include between £4.7 billion ($7.2 billion) and £5.2 billion ($7.9 billion) in debt, said the operator.
Germany's Deutsche Telekom AG (NYSE: DT), which owns 50% of EE, will gain a 12% stake in BT, making it the company's biggest shareholder, while Salt SA -- EE's other parent -- will take a 4% stake.
Deutsche Telekom CEO Timotheus Höttges will also have a seat on BT's board after the deal closes.
The fee of £12.5 billion ($19.1 billion) values EE at about six times its EBITDA and 9.6 times its operating free cash flow last year.
BT believes it can generate operating and capital expenditure savings of about £350 million ($534 million) per year from the deal, saying it will reach this figure during the fourth year after the transaction closes. Those projected savings are equivalent to a net present value of about £3.5 billion ($5.3 billion), or £3 billion ($4.6 billion) after integration costs are taken into account.
It is also guiding for revenue synergies with a total net present value of about £1.6 billion ($1.4 billion).
For all the latest news from the wireless networking and services sector, check out our dedicated mobile content channel here on Light Reading.
Explaining BT's rationale on a conference call with analysts, Patterson said there was very little sales overlap between BT and EE, giving each business a huge cross-selling opportunity.
"Only about a third of BT households take services from EE and there may also be an opportunity to consolidate members of a household to one mobile provider," added Tony Chanmugan, BT's CFO.
Earlier today, EE reported a decline in service revenue for its October-to-December quarter, but Patterson suggested the fusion of fixed and mobile networks and services could fuel sales growth in future.
"When mobile subscriptions are combined with fixed, there are significant attachment rates being achieved in parts of Europe and that will be key to driving revenue growth," he said.
BT is also keen to take possession of the 580 retail stores that EE maintains up and down the UK, saying these will help it to increase the penetration of its own products and services.
The merger will have to be cleared by competition authorities but BT is confident of completing the transaction by March 2016.
Patterson, however, has already been forced to play down concern that BT's Openreach network access business will be subject to further regulation as a result of the tie-up.
"This is a complementary business to our own business so it doesn't increase the concentration in the mobile market or in fixed," he told analysts. "Openreach is already tightly regulated and it will continue to serve all service providers in same way after this transaction so there will be no inherent advantage we'll be able to extract."
Next page: Unhappy rivals
Unhappy rivals
Meanwhile, some of BT's rivals have already started grumbling about the prospective merger. Speaking at an earnings press conference shortly after BT's announcement, Vodafone Group plc (NYSE: VOD) CEO Vittorio Colao called for a separation of the Openreach business. The takeover would create a dominant player in Britain's fixed and mobile markets and would need to be scrutinized, he said.
Earlier this week, Vodafone, which operates the UK's third-biggest mobile network, was reported to be preparing its own move into the converged-services market. By linking the Cable & Wireless network it bought in 2011 to BT's exchanges, it apparently aims to offer fixed broadband and TV services to its customers. (See Eurobites: Vodafone Plans Triple-Play in UK.)
Virgin Media -- the cable operator that Patterson cited as a key rival -- may also be concerned about the implications of BT's move given that it relies on an MVNO agreement with EE to provide mobile services.
Responding to analyst queries on that issue, Patterson insisted that BT was not a "reluctant wholesaler" and would maintain those MVNO arrangements. "We look forward to continuing our relationship will all EE's MVNOs, including the very big one," he said.
Another uncertainty is the network-sharing agreement EE has with Three UK , the UK's smallest mobile network operator. Should 3 owner Hutchison Whampoa Ltd. (Hong Kong: 0013; Pink Sheets: HUWHY) complete its own £10.25 billion ($15.61 billion) takeover of O2, that agreement could look untenable. (See Hutchison Offers $13.9B for UK's O2.)
Patterson said it was "premature" to start talking about EE's arrangement with 3 and has recently suggested that regulators may block Hutchison's move for O2 out of concern about its impact on mobile competition. (See BT Puts G.fast at Heart of Ultra-Fast Broadband Plans.)
Even so, today's announcement from BT and EE will make Hutchison even more desperate to seal that deal.
— Iain Morris,

, News Editor, Light Reading
Subscribe and receive the latest news from the industry.
Join 62,000+ members. Yes it's completely free.
You May Also Like
---