Who's Holding Up NFC?

Comment (1)
4:40 PM -- Smartphones equipped with
Near-Field Communications (NFC)
will reach only 17.5 million consumers by the end of 2011, according to
Pyramid Research
's latest projections.
This is slightly better than the 11.5 million Pyramid forecast in April, but it's still a cautious number compared to
some
. (See
Here Come the NFC Phones
and
NFC to Push $50B Over-the-Air by 2014
.)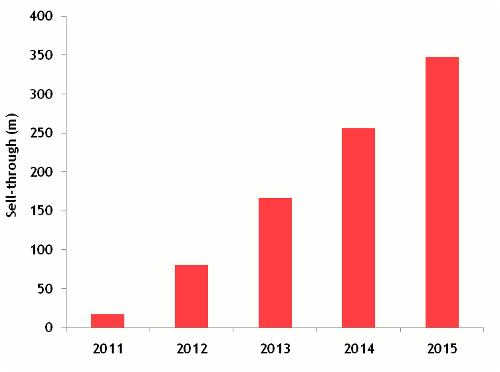 The low numbers aren't for lack of handset-maker interest --
Samsung Corp.
and
BlackBerry
have delayed or scaled back their plans for NFC phones, but all the OEMs have committed to it. Pyramid analyst Stela Bokun says the reason is simply that no one is ordering NFC phones. Wireless operators talk up the tech, but they are not sure how they will make money from it. (See
Isis Adds Four Credit Cards to Its Mobile Wallet
,
Google Taps Sprint for Tap-to-Pay
and
Operators Vie for SIM-Based NFC Control
.)
"Operators cannot launch the services unless they have attractive devices to support them, but they can't order the devices from OEMs because their return on investment from launching the services is uncertain," Bokun writes in a
Pyramid Points
note published Monday.
That's because there are still too many competing interests involved with NFC, including the operators, major credit card companies, banks, merchants and handset makers. When everyone wants a cut of the return, there's less return to go around.
Consumer interest (superseding their security concerns) in using cell phones for payments hasn't been proved yet, either, making it an expensive gamble.
Of course, if they don't find a way around this catch-22, there's always the
froggy mating calls
!
— Sarah Reedy, Senior Reporter,
Light Reading Mobile