Welcome to Comcast Central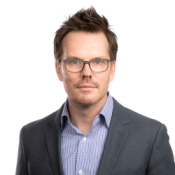 5/29/2007

Comment (0)

3:30 PM –- From The Philter's Shoulder to Cry On file, a Comcast Corp. (Nasdaq: CMCSA, CMCSK) customer sent the following note to our [email protected] email address this morning, apparently confused about the subtleties of reporting versus doing:
I do not like your new Comcast Cental [sic]. When I am watching a program and want to surf the channels to see what else is on, I don't want to see Comcast Central in the corner of my screen while I search. I can understand going to the On Demand channel when I search for shows on that site, but I do not understand going to Comcast Central when I'm looking for basic programming. If it is a new option, I don't want it. It doesn't help, it is a hinderence [sic].


I'm tempted to respond with a note that explains that Comcast Central is actually a sophisticated computer virus that he should have treated immediately. My recommended course of action, naturally, would be to unplug his set-top box and submerge it in warm, soapy water. No virus has ever lived through that.
— Phil Harvey, Complaints Department Editor,
Light Reading

(0) |