Alcatel-Lucent Reports Marginal Progress
Alcatel-Lucent Reports Marginal Progress
Revenues are down but margins are up as Shift Plan architect, CEO Michel Combes, targets positive cashflow in 2015.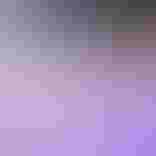 Alcatel-Lucent ended 2014 with improving margins and lower costs, and CEO Michel Combes claiming that the numbers show that his companywide restructuring program, known as the Shift Plan, is working.
The progress made by the company during the past year also leaves him confident (still) that 2015 will bring positive cashflow and sustained profitability and, he hopes, an end to Alcatel-Lucent (NYSE: ALU) being described as a "troubled" company. (See Interview: Alcatel-Lucent CEO Michel Combes .)
But there is still plenty of work to do. The vendor's revenues dipped for the full year 2014 by 3% to €13.2 billion (US$15 billion) and while Basil Alwan's IP Routing unit, which has for some time underpinned the company's survival, continued to increase its sales, revenues at other parts of the company flatlined or, in the case of the IP Platforms unit, slumped. (See Alcatel-Lucent Reports Q4, Full-Year Results and Basil Alwan Interview: The Road to Cloud.)
The IP Routing unit now accounts for 18% of total revenues and the vendor is managing to diversify its customer base: In the fourth quarter, more than 15% of the unit's revenues of €664 million ($753 million) came from non-telco customers.
But there's little doubt that the Shift Plan has improved the company's financial health. While full-year revenues were down, the vendor's gross margin improved to 33.4% from 2013's 31.3% (pro forma/like-for-like basis), while adjusted operating profit improved markedly to €623 million ($707 million), more than doubling year-on-year. The full-year adjusted net loss was €86 million ($98 million), but this compares very favorably to the €1.25 billion ($1.42 billion) net loss recorded for 2013.
In millions of euros Q4 2014 Q4 2013* YoY change Q3 2014 QoQ change 2014 YoY change Revenues 3,682 3,763 -6% 3,254 10% 13,178 -3% - of which IP Routing 664 555 15% 594 9% 2,368 6% - of which IP Transport 649 618 3% 527 21% 2,114 0% - of which IP Platforms 489 553 -15% 322 49% 1,484 -16% - of which Wireless access 1,211 1,240 -9% 1,176 -2% 4,685 4% - of which Fixed access 549 542 -3% 518 3% 2,048 -1% - of which Managed services 96 186 -50% 97 -2% 369 -53% - of which Licensing 15 15 0% 16 0% 55 -29% Gross margin 34.7% 33.4% Improvement of 1.3 percentage points 34.0% Improvement of 0.7 of a percentage point 33.4% Improvement of 2.1 percentage points Adjusted operating income 284 293 -3% 170 67% 623 124% Adjusted net income 278 147 89% -9 -- -86 Vast improvement! * = pro forma/like-for-like
Those improvements are the result of cost-cutting and portfolio restructuring decisions, including an exit from many managed services deals, taken since Combes took the helm in 2013: The company's annual cost run rate has been reduced by €675 million ($765 million) since the Shift Plan was introduced.
The question now is whether AlcaLu can build from its current foundations. Its product portfolio suggests it can more than hold its own in IP routing, 100G optical and fixed-line broadband access, where investments in vectoring and G.fast could help attract new business this year and beyond. The vendor even managed to increase its radio access network (RAN) revenues in 2014 compared with the previous year. (See Alcatel-Lucent Boasts Vectoring Milestone.)
Now it wants to position itself as a leading partner to network operators looking to build out cloud capabilities and develop SDN and NFV strategies: The vendor has had some early success with its virtualized radio network controller (RNC) system and is now promoting its Virtualized Service Router, which was unveiled in November last year. That strategy will put the spotlight on the performance of the IP Platforms unit, which is responsible for overall NFV strategy, including the well-regarded Cloudband platform. That unit has a new chief in Bhaskar Gorti, who joined recently from Oracle Corp. (Nasdaq: ORCL). (See AlcaLu Hires Oracle Big Hitter, Gorti to Pull the NFV Strings at Alcatel-Lucent, Etisalat Expands NFV Deal With AlcaLu and Alcatel-Lucent Joins Virtual Router Race.)
The CEO regards 2014 as the year in which the last phase of the restructuring was largely implemented and is now turning his attention to growth. With capex budgets largely constrained (outside of China) and rivals such as Huawei Technologies Co. Ltd. and Nokia Networks predicting their own growth in 2015, Combes will have his work cut out to boost the top line by much but his efficiency efforts at least position the company to turn another corner in terms of profitability. (See Huawei Expects 2015 Revenues of $56B and Nokia Ends 2014 on a High.)
That's the way the markets view it as well, as Alcatel-Lucent's share price gained 4.7% to €3.31 on the Paris exchange.
— Ray Le Maistre,

, Editor-in-Chief, Light Reading
Subscribe and receive the latest news from the industry.
Join 62,000+ members. Yes it's completely free.
You May Also Like
---