Huawei Expects 2015 Revenues of $56B
Huawei Expects 2015 Revenues of $56B
Speaking at the World Economic Forum in Davos, Huawei founder Ren Zhengfei says the vendor expects to see revenues grow by about 20% this year and admits to internal corruption challenges.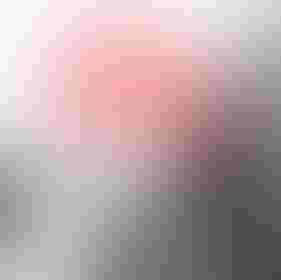 The Huawei juggernaut is showing no signs of slowing down. Having recently announced that it's on course to announce a near 20% year-on-year increase in revenues for 2014, to about $46.5 billion, the vendor's founder told the World Economic Forum in Davos that Huawei expects its revenues to grow by a further 20% this year to $56 billion. (See Huawei Boosts Operating Income by 17% and Huawei Puts Its Rivals to Shame.)
In his first public appearance in the West, Ren Zhengfei, the company's founder, deputy chairman and CEO, told the Forum during an on-stage (translated) interview with BBC correspondent Linda Yueh that Huawei Technologies Co. Ltd. is confident of reaching total revenues of $56 billion this year, despite forecasts of slower economic growth in China, still the most important single market for Huawei.
Such rapid growth comes with major challenges, though, he noted. The main pressures on Huawei come from "growing so fast," and corporate governance is a major issue at the company. Ren admitted that Huawei had "pardoned" about 4,000 staff (mostly senior) during the company's lifetime (it was founded in 1987) for breaches of corporate conduct, including corrupt practices such as filing false sales numbers. But "we can't stop growing just because of the challenges of corruption," he added.
He also addressed a number of sensitive issues related to security, the US market and Huawei's ownership.
Despite the barriers to Huawei's participation in major network projects in the US, Ren refused to be critical of how his company has been treated. "I never think that the US is not fair to Huawei. The US is committed to openness … Huawei can learn from the US," he noted. (See Huawei Names US Lead, Reminds Us It's Still Here, Security Concerns Cling to Huawei, US vs Huawei/ZTE: The Verdict and Huawei, ZTE Spook Sprint?) Ren said that Huawei has never been asked by the Chinese government to tap into US networks or anyone else's networks and that the vendor would not have the ability to do so. He added that Huawei would never "compromise any country or government," and that the vendor has a very strict focus on compliance and adhering to rules and regulations. (See NSA Reportedly Spying on Huawei: What's Chinese for 'Ironic'? ) In response to questions about whether Huawei is owned in part or controlled by the Chinese army -- Ren was in the Chinese military engineering corps in the 1980s -- he denied that anyone outside of Huawei owned any stake in the vendor. He said he is the single biggest shareholder, yet holds just a 1.4% stake in the company. He stated that there are many "misperceptions" about Huawei, both outside and inside China. Ren and other senior Huawei officials can expect questions about ownership, security and the US market to persist while it continues to grow and be a competitive threat to an increasing number of established companies as it branches further into the enterprise IT and mobile device sectors. But even on such issues, Ren was conciliatory: "We don't see anyone as rivals -- we see them as partners," he said with a wry smile. — Ray Le Maistre,

, Editor-in-Chief, Light Reading
Subscribe and receive the latest news from the industry.
Join 62,000+ members. Yes it's completely free.
You May Also Like
---