BT's profits have taken a further battering with the company paying £225 million ($294 million) to Deutsche Telekom and Orange to ward off any litigation following revelations of an accounting scandal in Italy earlier this year. (See Dodgy Italian Job Savages BT Earnings, Share Price Tanks.)
Both European operators took stakes in BT Group plc (NYSE: BT; London: BTA) when they it sold their mobile joint venture EE for £12.5 billion ($16.3 billion, at today's exchange rate) last year. But those investments took a big hit when the accounting scandal came to light, with Orange (NYSE: FTE) selling some BT shares at a loss and Deutsche Telekom AG (NYSE: DT) writing down the value of its 12% stake by €2.2 billion ($2.6 billion).
The £225 million ($294 million) payment is intended to prevent Deutsche Telekom and Orange from taking legal action against BT that could have proven much costlier.
"This represents a full and final settlement with them," said BT CEO Gavin Patterson during an earnings call with analysts. "This is disappointing but it is the best possible outcome for shareholders and avoids litigation and market uncertainty."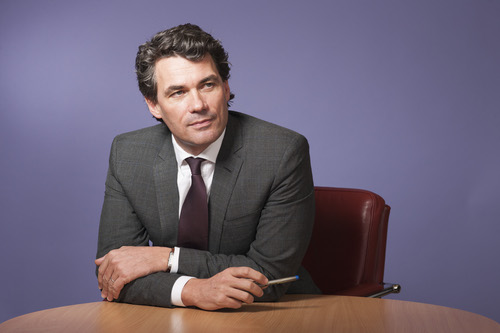 In the April-to-June quarter (BT's first), that payment was largely responsible for a 42% fall in profit before tax at the fixed-line incumbent, to just £418 million ($547 million), compared with the year-earlier period.
At the time of publication, BT's share price was trading down about 2.3% in London on the update and is currently about 17% lower than at the start of the year.
BT's results were savaged by the Italian scandal in January when the UK's former state-owned monopoly said a write-down would cost it as much as £530 million ($693 million), up from a previous estimate of £145 million ($190 million).
As a result of those costs, and a gloomy outlook in some of its public sector and enterprise markets, BT does not expect to grow sales in the current financial year, which ends in March 2018. Adjusted earnings (before interest, taxation, depreciation and amortization) are expected to be £175 million ($229 million) lower than previously expected, at between £7.5 billion ($9.8 billion) and £7.6 billion ($9.9 billion).
Thanks to continued growth at its consumer-facing businesses, BT was able to report year-on-year sales growth of 1% in the first quarter, to about £5.8 billion ($7.6 billion), although investment activity, including spending on TV content, triggered a fall in profits at the BT Consumer division, which sells fixed-line services to residential customers.
Revenues at BT Consumer rose 7%, to just under £1.3 billion ($1.7 billion), while operating profit fell 4%, to £180 million ($235 million). EE reported a 4% increase in revenues, to £1.3 billion ($1.7 billion), and a 74% rise in operating profit, to £146 million ($191 million), thanks partly to lower indirect costs in a handset market it said was "slowing."
In a move aimed partly at reducing Group costs, BT said it would merge BT Consumer with the EE mobile business, which until now has been managed as a separate entity under the leadership of CEO Marc Allera.
From September, Allera will become head of a new-look consumer group managing three brands -- BT, EE and Plusnet, BT's low-cost broadband offer.
The restructuring also hints at a bigger push on the sale of "converged" services that package various fixed and mobile services in a single bill. BT is looking to boost customer spending and loyalty in anticipation of a looming slowdown in broadband growth in the next two years.
Having been with BT for 13 years, John Petter, the current head of BT Consumer, is to quit the company. He becomes the latest senior executive to leave BT following the departure of several other key executives in the wake of the Italian accounting scandal.
BT confirmed reports earlier this month that Sean Williams, its chief strategy officer, is also moving on. Cathryn Ross, the current chief executive of water sector regulator, will effectively replace Williams when she takes up a new role as BT's director of regulatory affairs in January next year. (See Eurobites: BT Tools Up for Regulatory Battle.)
Next page: Growing fiber appetite