Dodgy Italian Job Savages BT Earnings, Share Price Tanks
Dodgy Italian Job Savages BT Earnings, Share Price Tanks
BT's share price goes into freefall after the operator says an accounting scandal in Italy will cost it dearly.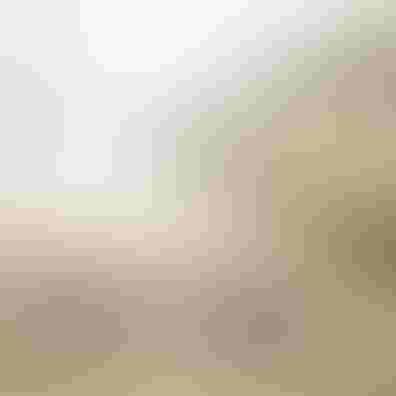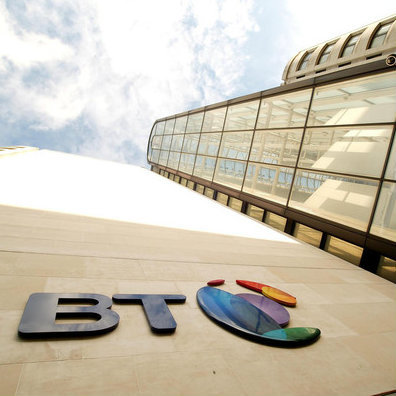 BT has been forced to slash its earnings forecasts after acknowledging that an accounting scandal in Italy would prove far costlier than originally expected.
The irregularities at the Italian business were first revealed in October, when BT Group plc (NYSE: BT; London: BTA) estimated the cost of a write down at £145 million ($181 million). Following a longer investigation, including an independent review by auditing giant KPMG, the operator has now put the actual cost at an eye-watering £530 million ($661 million).
Details of the revelation and its expected impact on BT's financials sent the operator's share price plummeting more than 19% on the London Stock Exchange earlier today. Shares had recovered slightly, and were trading down 17%, at the time of publication.
As a result of the write down, BT expects its third-quarter "adjusted" revenues -- covering the recent October-to-December period -- to take a £120 million ($150 million) hit. Adjusted earnings (before interest, taxation, depreciation and amortization) will also be £120 million ($150 million) lower than previously expected, while £100 million ($125 million) will be wiped off normalized free cash flow. The company is due to report third-quarter results on Friday.
The accounting shenanigans look set to weigh heavily on BT until March 2018. In a detailed statement, the operator said that adjusted revenues in the current financial year would be £200 million ($250 million) lighter. It puts the impact on EBITDA at £175 million ($218 million) and that on normalized free cash flow at a staggering £500 million ($624 million). Revenues and EBITDA are expected to feel exactly the same degree of pressure again in the 2017/18 fiscal year.
Essentially, this means BT is guiding for zero sales growth both this year and next. That has obviously come as a huge shock to investors accustomed to a story of moderate growth at BT. In the year ending March 2016, for example, BT's revenues increased 6%, to £18.9 billion ($23.6 billion, at today's exchange rate), fueled by the take-up of higher-speed broadband and TV services.
BT indicated that its consumer-facing businesses would report "good revenue growth" for the third quarter, and that EE, its UK mobile operation, had achieved a sales increase for the first time.
But the outlook in some key business areas is bleak. In the business and public sector markets, BT flagged deteriorating conditions and said it would probably report a double-digit decline in EBITDA in the fourth quarter, compared with the year-earlier period.
The rollout of gigabit broadband access networks is spreading. Find out what's happening where in our dedicated Gigabit Cities content channel here on Light Reading. Commenting specifically on the Italian issue, CEO Gavin Patterson said: "We are deeply disappointed with the improper practices which we have found in our Italian business. We have undertaken extensive investigations into that business and are committed to ensuring the highest standards across the whole of BT for the benefit of our customers, shareholders, employees and other stakeholders." BT has not shed much light on the nature of the wrongdoings in Italy, where it provides Ethernet, cloud, VPN and other enterprise services to the business sector of the market, but said it had uncovered evidence of "a complex set of improper sales, purchase, factoring and leasing transactions." All of that appears to have led to an overstatement of earnings over a number of years. In response, the operator has suspended a number of senior executives in Italy and appointed a new chief executive (currently unidentified), who will take charge on February 1. Both Gianluca Cimini, the former BT Italia chief executive, and Stefania Truzzoli, the subsidiary's chief operating officer, were reported to have been suspended, pending an investigation into their activities, in September last year. BT is also carrying out a broader review of its financial processes, systems and controls across the entire group. This is not the first time BT has been forced to take costly action on the accounting front. In 2009, the operator saw its profits plunge after it had to write down the value of contracts won by its Global Services division, which former CEO Ben Verwaayen had seen as the engine of sales growth. Nevertheless, it comes at a difficult time for BT, as shown by the operator's gloomy forecast. Moreover, besides facing pressure in the enterprise and public-sector markets, BT could find the going gets increasingly tough in the consumer business, as the impact of the Brexit decision starts to bite. (See What Hard Brexit Means for Vodafone, BT.) After UK citizens last year voted in a referendum to quit the European Union, Prime Minister Theresa May has set out her vision of a "hard" Brexit that will entail the UK leaving the single and common markets. — Iain Morris,

, News Editor, Light Reading
Subscribe and receive the latest news from the industry.
Join 62,000+ members. Yes it's completely free.
You May Also Like
---