US Component Makers Should Plan for Life Without Huawei
US Component Makers Should Plan for Life Without Huawei
Harsh weekend words from Trump and prolonged uncertainty will spur the Chinese equipment maker as it tries to become more self-reliant. Its US suppliers should plan accordingly. Chinese officials and Huawei executives may be even more determined to wean the equipment maker off its diet of US-made chips and other components after weekend developments. And that means US suppliers would be well advised to assume it will eventually no longer be a major customer.
US authorities are poised to extend a "temporary general license" that would allow Huawei to continue purchasing from US suppliers for another 90 days, Reuters reported on Saturday. The story, which cites sources close to the matter, says the aim is to minimize disruption for smaller US operators that remain heavily dependent on China's biggest network equipment vendor.
The move would also be welcomed by US component makers that were hit when the Department of Justice first banned Huawei from buying US-made products in May. While some companies have taken advantage of loopholes to continue shipping goods to Huawei, others have provided dollar estimates of the business they believe they have lost. Some 50 organizations have applied for licenses exempting them from restrictions, according to Reuters.
Figure 1: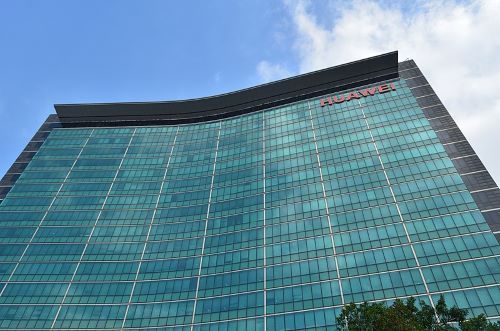 The backdrop is an ongoing trade dispute between China and the US. President Donald Trump, who was reportedly set to hold discussions about Huawei with his Chinese counterpart Xi Jinping at the weekend, accuses China of unfair trade practices and says these have come at the expense of US jobs. To some observers, Huawei has become a bargaining chip in this dispute.
However, the Chinese company is specifically charged with violating trade sanctions by selling goods to Iran. US prosecutors say Meng Wanzhou, Huawei's chief financial officer and the daughter of company founder Ren Zhengfei, subsequently lied to US bankers about Huawei's role in Iran. Since December, she has been detained in Canada and still awaits possible extradition to the US to face criminal charges.
US authorities are also pursuing an international campaign against Huawei, urging the governments of "friendly" countries to ban the company from their 5G markets because of the risk its products include spyware used by China's government. Huawei has repeatedly denied it has close links to the Chinese state, but several countries and operators have now imposed restrictions.
While a temporary reprieve might seem like a positive development for Huawei, its customers and its suppliers, the move would mean the uncertainty that hovers over the Chinese vendor is set to last. Moreover, it would be a further demonstration of the power that US authorities hold over a titan of the Chinese economy. Last year, Huawei reportedly spent $70 billion on components and as much as $11 billion went toward US firms.
In addition, just a day after that Reuters report surfaced, Trump was badmouthing Huawei, according to a separate Reuters report. "At the moment it looks much more like we're not going to do business," he is quoted as saying just before he boarded Air Force One. "I don't want to do business at all because it is a national security threat." Exempting parts of Huawei's business from a ban was a possibility, he added, but one that would be "very complicated."
Want to know more about 5G? Check out our dedicated 5G content channel here on
Light Reading.
Huawei has already been developing alternatives to US suppliers to minimize the disruption that a prolonged US ban would cause. Under a strategy called "business continuity management," it will in future be able to develop products based on its current supply chain as well as "Huawei solutions," said Victor Zhang, Huawei's head of global government affairs, during an interview with Light Reading in July. Huawei has also implemented rules to limit the levels of US technology found in its products, the company revealed at that meeting.
Last week, Ren Zhengfei was reported by Bloomberg to have sent an internal memo calling for a three- to five-year overhaul of the business to help it survive an anti-Huawei US campaign. The militaristic language, which referred to the creation of an "iron army," hinted at efforts to make Huawei self-reliant.
Huawei is already pumping more resources into research and development. Last year, its R&D expenses grew 13.2%, to around 101.5 billion Chinese yuan ($14.4 billion) or roughly 14.1% of company revenues. HiSilicon, Huawei's semiconductor subsidiary, is busy at work on technologies that could eventually provide an alternative to the likes of Qualcomm. The US chip giant reportedly derives about 2.6% of its revenues from Huawei.
Even in the unlikely confluence of events that US authorities take Huawei's name off the trade blacklist, Trump stops badmouthing Huawei and his lieutenants pull back from their overseas anti-Huawei campaign, China and Huawei will not want to find themselves in the same position again. The push to make China more technologically independent seems unlikely to stop.
Developing the expertise to replace the likes of NeoPhotonics or Lumentum, optical equipment specialists held in high regard, will not happen overnight. If the ban is eventually lifted entirely, or if these suppliers can continue to work around it, Huawei may prefer to keep such companies in the mix even when it does have alternatives. Others may be easier to phase out.
But even the optical specialists could face major upheaval, according to Dave Kang, an equity analyst with B Riley FBR. "Huawei has recently developed a WSS [wavelength selective switch] technology, which is a key component of a ROADM [reconfigurable optical add/drop multiplexer]. Although it is significantly inferior to Lumentum's WSS, Huawei has started to sample with a number of domestic customers," he wrote in a research note last month.
"This means that nearly all US optical products could eventually be replaced with Chinese versions over time, and much sooner than we could have anticipated," added Kang. "One of our industry contacts believes a meaningful displacement cycle could begin as early as 2020."
It would be a naïve US supplier that is not planning for a future in which Huawei figures less prominently as a customer -- if at all.
Related posts:
— Iain Morris, International Editor, Light Reading
Subscribe and receive the latest news from the industry.
Join 62,000+ members. Yes it's completely free.
You May Also Like
---