Cisco Plugs Encryption Hole in Network Security
Cisco Plugs Encryption Hole in Network Security
Users are encrypting more and more network traffic -- but so are attackers. Cisco's new Encrypted Traffic Analytics aims to improve network security while preserving privacy. Cisco on Wednesday introduced analytics services designed to solve a growing problem with network security – detecting threats that are hidden in encrypted traffic.
Concerns over privacy, compliance and security are driving users to encrypt more and more network traffic, Cisco Systems Inc. (Nasdaq: CSCO) notes. Some 80% of network traffic will be encrypted by next year, according to a Gartner estimate that Cisco cites. And yet encrypted traffic makes it easier for attackers to conceal threats -- next year, half of malware campaigns will use encryption, Cisco says.
"While encryption is the right trend for privacy and regulatory compliance, IT teams will face a massive influx of traffic that they cannot see without decryption technology. This makes encrypted malware one of the industry's biggest emerging threats," according to a post on the Cisco Blogs Wednesday morning.
Figure 1: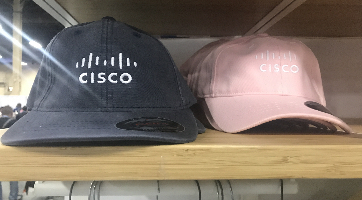 Cisco believes it can break that Catch-22 by analyzing typical network traffic and flagging anomalies that might indicate a threat, without decrypting traffic. The company outlined that strategy in its big "network intuitive" launch in June. (See Cisco's 'Network Intuitive': A Risky Transition.)
Keep up with the latest enterprise cloud news and insights. Sign up for the weekly Enterprise Cloud News newsletter.
On Wednesday, the company is announcing availability of its Encrypted Traffic Analytics (ETA) (Editor's Note: Cute name) for the company's branch-office Integrated Services Router (ISR); the Aggregation Services Routers (ASR 1k) for enterprise edge networks and services providers; virtualized Integrated Services Virtual Router (ISRv), and Cloud Services Routers (CSR), for extending enterprise networks to clouds. ETA is also integrated with Cisco's Stealthwatch security platform.
ETA provides "security while maintaining privacy. You can have your cake and eat it too," Prashanth Shenoy, Cisco vice president of enterprise network marketing, tells Enterprise Cloud News. (Editor's Note: Mmmmm.... cake.)
ETA "extends state of the art security detection and visibility close to the user in the branch, where 80 percent of employees and customers are served," Harrell says.
These users are often underserved by security because of the difficulty of rolling out sophisticated sensors to hundreds or thousands of branch officers, Harrell says.
Also, the security technology can be rolled out easily with software upgrades to Cisco's customers, Harrell says.
ETA fits with Cisco's strategy to transition its strategy from selling networking products to software and services paid for on a recurring basis. (See Cisco: Enterprises Will 'Spend Differently'.)
Cisco needs the boost – revenue has declined eight consecutive quarters. (See Cisco's Q1 Beats Wall Street Expectations.)
Last week, security researchers disclosed details about two serious vulnerabilities, "Spectre" and "Meltdown," effecting billions of Intel, AMD and ARM chips manufactured since 1995, including servers, desktops and mobile devices. Cisco says most of its products are "closed systems that do not allow customers to run custom code on the device, and thus are not vulnerable. Cisco products that can be deployed as virtual machines or containers are vulnerable, and users should install patches to secure the underlying infrastructure, the company says. (See 'Spectre' & 'Meltdown' – What Cloud Users Need to Know.)
ETA would not protect against Spectre and Meltdown, which enable attackers to steal information from device memory, rather than the network. However, ETA should be able to detect attempts to exfiltrate that information over the network.
Related:
— Mitch Wagner




Editor, Enterprise Cloud News
Subscribe and receive the latest news from the industry.
Join 62,000+ members. Yes it's completely free.
You May Also Like
---