Paradise Mobile's CEO promises world's fastest, most advanced 5G network
According to Sam Tabbara, Bermuda is an ideal location to build the world's fastest and most advanced 5G network.
"This is the perfect place to try out new products and services," he said of the tiny British territory.
In a discussion with Light Reading, Tabbara explained exactly how his company, Paradise Mobile, plans to build an open, cloud-native 5G network via services and equipment from vendor Mavenir. But the more interesting question is why Tabbara is doing so.
"Can we build the most agile, flexible network – with no legacy [equipment] – as possible, to run as many experiments in Bermuda as possible, with a path to allowing the Tier 1 [carriers] to white label them globally?" Tabbara wondered.
He explained that Paradise Mobile ultimately hopes to operate as a kind of external skunkworks operation for bigger companies that simply don't have the ability to set up a public, commercial network for such endeavors. Tabbara said Paradise Mobile hopes to test out cutting-edge telecom products and services that can then be exported for use by bigger telecom providers internationally.
"We're looking at what's next-gen," he said. "The biggest challenge is deploying the right structures to support these next-gen use cases."
Assembling the pieces
Tabbara, who hails from Bell in Canada, sees Bermuda as an ideal microcosm for cultivating next-gen wireless networking technologies. He explained that the 65,000 people who live on the tiny island – alongside the jet setters who visit – closely match the demographics of the well-to-do customers targeted by most Western wireless network operators. And blanketing the island's 20 square miles of landmass won't be terribly difficult for even the most inexperienced wireless engineer.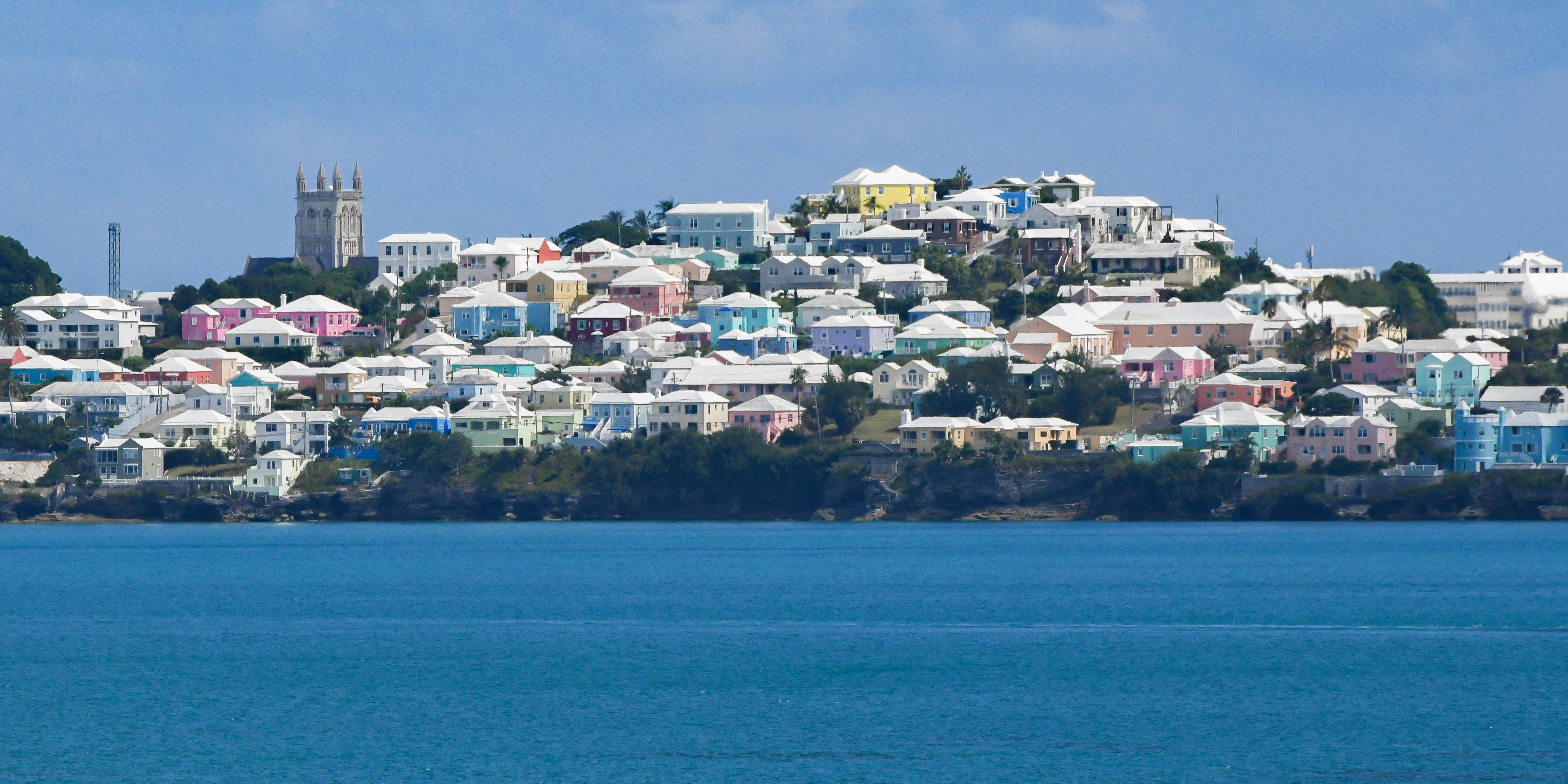 Further, Tabbara said that Paradise Mobile is hoping to leverage a desire among Bermuda's regulators to create an "innovation island" that invests in new technologies. That's partly why Paradise was able to obtain almost 800MHz of spectrum, including 100MHz of spectrum in the valuable 3.7GHz band. Broadly, Tabbara said the island's goal is to become "the silicon valley of the Atlantic."
"We want to be a big catalyst of this transformation of Bermuda," he said. "You've got all the pieces here."
Paradise Mobile hopes to launch commercial services in the next few months. The company will compete against incumbents Digicel and One Communications. Tabbara said the company has a number of investors, but he declined to name them. He also declined to say how much Paradise is spending to build and operate its network.
Next steps
Tabbara said the new agreement between Paradise and Mavenir is a first important step for the company toward launching a 4G and 5G network. Mavenir will supply the operation with a handful of key elements, including a converged core, a billing and management platform and 4G and 5G radios through its new OpenBeam portfolio.
Next up: a webscale cloud computing vendor that will host Paradise Mobile's network operations. Tabbara said the company isn't yet able to announce which vendor it will work with, but will probably do so at the upcoming MWC Barcelona trade show later this month. Tabbara said the vendor plans to install computing locations on the island in support of the Paradise Mobile network.
In developing a cloud-based 5G network supporting open RAN principles, Paradise Mobile joins other upstarts like Dish Network in the US and Rakuten Mobile in Japan. "We've been talking to the Dish guys since the early days," Tabbara said.
Paradise Mobile plans to initially offer smartphone services – but that's just the start. Tabbara explained that the company hopes to develop a platform that can be used to test all kinds of 5G applications and services. "We're really focused right now on building the ecosystem," he said.
Related posts:

— Mike Dano, Editorial Director, 5G & Mobile Strategies, Light Reading | @mikeddano
PARTNER PERSPECTIVES
- content from our sponsors