How to fix open RAN in the US
The US government is plowing $1.5 billion into the open RAN industry in the hopes of cultivating domestic suppliers for 5G. But it's not exactly clear how that money will be spent.
Not surprisingly, the US wireless industry has plenty of ideas on where the money should go. Almost 100 domestic and international 5G players recently submitted their spending suggestions to the NTIA – the federal agency in charge of the $1.5 billion – as part of its "Wireless Innovation Fund" program.
Broadly, the companies' filings provide a clear snapshot of open RAN in the US, including the technology's opportunities and its challenges. Many commenters also offered suggestions on how to accelerate the spread of open RAN in the US.
I reviewed filings from many of the top 5G players in the US and internationally, and here's what I found:
Open RAN makes progress
Of course, Dish Network remains the biggest supporter of open RAN in the US. The company's 5G open RAN network today stretches across 15,000 cell towers, and the company remains committed to spending $10 billion by 2025 to extend its network nationwide.
But Dish isn't alone.
"Verizon is a leading wireless network innovator, including with respect to open RAN," the company told the NTIA, pointing out that it already operates 8,000 virtualized cell sites. Interestingly, Verizon also confirmed that it's "requiring suppliers to our C-Band network deployment to provide equipment that includes open RAN specifications." Ericsson and Samsung are Verizon's two main C-band equipment suppliers. Verizon also said it's "conducting open RAN trials with existing and prospective suppliers," though it didn't provide details.
It's no surprise that Verizon and Dish are leading the open RAN charge in the US. Already, research and consulting firm Dell'Oro Group cited the two companies when it raised its open RAN expectations globally in part due to "stronger-than-expected O-RAN progress in North America."
But Dish, Verizon and other providers cited plenty of troubles in open RAN too.
"Despite the significant progress of virtualization and open RAN, open RAN technology is not yet viable at scale," Verizon wrote. "We are confident that open RAN technology will reach that point, but getting there will require continued technical innovation in open RAN capabilities and interoperability of different components and functions, as well as building market confidence in the reliability and scalability of new entrants in the market."
The many troubles of open RAN
"While AT&T continues to be a leader and strong advocate for open RAN, deployment is going to take time and is dependent upon resolving a myriad of issues that is key for deployment at scale," the operator told the NTIA.
AT&T's filing is noteworthy considering the company has been testing the technology – and has also taken a leading position in open RAN standards efforts – but has so far avoided providing any firm deployment plans. AT&T's position stands in contrast to the likes of Vodafone and others that have provided concrete open RAN targets and rollout plans.
While AT&T and Verizon offered relatively upbeat comments on open RAN overall, T-Mobile did not.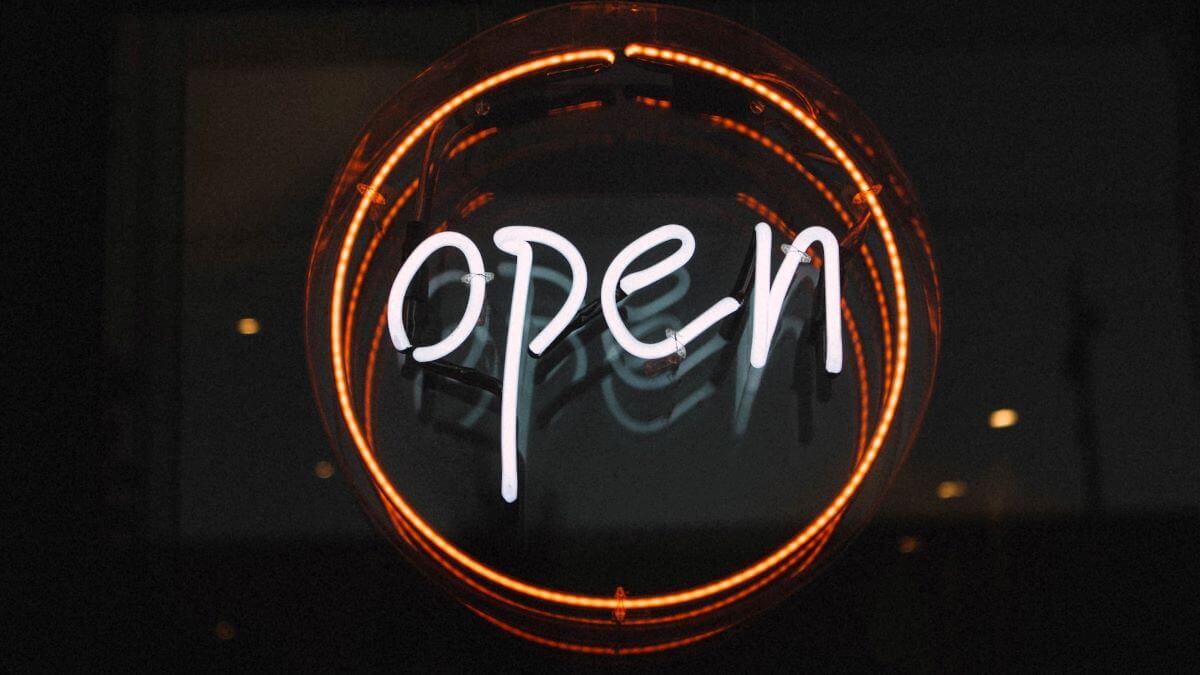 "Aside from the unproven cost savings that may result from open RAN deployment, there is no evidence that there are operational performance benefits over non-open RAN solutions that will drive providers to open RAN," T-Mobile told the NTIA.
In fact, the operator urged the NTIA to avoid spending its $1.5 billion directly on open RAN. "T-Mobile supports the goals of the [Wireless] Innovation Fund. However, NTIA should recognize that open RAN is only in the early stages of development, and it is unclear when open RAN will be deployed and adopted on a large scale," the operator argued. "NTIA should therefore refrain from requiring applicants seeking funding through the Innovation Fund to focus their projects on open RAN, especially open RAN for 5G. Rather, the Innovation Fund should focus on improving multi-vendor environments and strengthening the supply chain, without mandating particular technologies and outcomes."
It's too expensive
Another major complaint was over the cost of current open RAN equipment – a noteworthy topic considering proponents of the technology have long argued that it will eventually be cheaper than traditional, classic RAN equipment.
"Due to limited deployment / market for open RAN, the equipment cost can be higher today," AT&T wrote.
Open RAN proponents including vendors Mavenir and Rakuten Symphony argued that the problem stems from the diminutive size of the open RAN market.
"It is Mavenir's experience that delivering networks at scale is also a requirement for adoption and deployment of open RAN to achieve volume-based pricing that is competitive with incumbents," the company told the NTIA. "Adoption by the Tier 1 carriers in the US and globally is needed to ensure volume-based pricing and should be the first consideration in the development of projects for inclusion in this funding."
Indeed, the company said smaller open RAN vendors can face "cost disadvantages" up to 200% when compared with bigger, traditional vendors.
Rakuten Symphony, for its part, reiterated claims by Japanese mobile network operator Rakuten that its own open RAN network cost 40% less in capital and 30% less in operating expenses versus a traditional wireless network deployment. But it too acknowledged pricing challenges.
"Cost of hardware is driven by volume commitments. Rakuten Mobile is the first of just a few operators deploying open RAN in large volumes. For brownfield operators, volumes for initial open RAN deployments are just beginning to develop," the company told the NTIA. "As open RAN is at the beginning of the volume ramp, cost erosions for open RAN hardware have not yet materialized. In addition, due to the extreme vendor consolidation in the marketplace, the traditional vendors have continued to enjoy significant radio volumes despite their high prices."
Broadly, a number of open RAN proponents argued that the NTIA should provide subsidies to open RAN equipment suppliers and operators in order to counter the pricing situation.
A need for testing and certification
In reviewing the filings from Verizon, Mavenir, AT&T and others, it's clear that most of the big players in the market want the NTIA to focus at least some of its money on ways to verify multivendor equipment interoperability – which is perhaps the core tenet of open RAN in general. Indeed, the US policymakers who voted to create the fund did so in the hopes that interoperable equipment interfaces would create openings for US-based suppliers in a market currently dominated by those in Europe and Asia.
"NTIA could support this essential function through supporting the creation of open interoperability labs accessible to suppliers that would be run by a neutral test and measurement vendor," Verizon argued. "The end goal for such a lab would be for it to become an O-RAN Alliance-endorsed Open Testing and Integration Center (OTIC) with multiple US-based locations."
According to the Open RAN Policy Coalition, there are already two OTICs in the US: CableLabs' Kyrio and COSMOS, a National Science Foundation PAWR testbed that's run by an academic team from Rutgers University, Columbia University and New York University Brooklyn.
However, there was some disagreement about the lengths the NTIA should go in testing and validating open RAN equipment. Some, like vendor Mavenir, argued the NTIA should take on some of that work itself: "NTIA could ... build and maintain an approved and certified product database that both funded projects and the industry could use," the company wrote.
But others rejected the notion of a federal stamp of approval of any kind. "The Innovation Fund need not be used to develop government-directed certification or similar programs that could be interpreted as mandates," T-Mobile wrote. "Indeed, government-led certification would likely be difficult to change, causing once-current open RAN interfaces, for example, to become frozen in place and quickly outdated."
Interestingly, the Telecom Infra Project (TIP) – which is working on some open RAN standards – argued that it should play a role in the issue. "TIP is uniquely positioned to enable the successful down-streaming and commercialization of new open RAN technologies – liaising closely with and complementing the upstream roles of academia, fundamental research, and standardization bodies," the company told the NTIA. "Indeed, TIP believes it is the fundamental prerequisite, and we are prepared to launch this capability immediately if we are successful in obtaining WIF federal investment dollars."
Made in America
Another hot topic focused on whether the NTIA's money should be withheld from foreign suppliers. After all, President Biden recently reiterated his desire for federal money to go to American companies in the broadband sector.
"NTIA should establish criteria to provide preferences for projects that utilize US-headquartered companies that utilize US-based labor thereby creating more US jobs that help drive manufacturing and technology leadership back to the US. Global allied partners should be able to be part of consortium projects, but such projects should be led by US-headquartered companies ensuring open knowledge and IP transfer," wrote Mavenir, which noted that it's primarily owned by affiliates of Siris Capital Group, a private equity firm based in New York.
But Finland's Nokia and Sweden's Ericsson weren't too keen about that kind of a stipulation.
"If NTIA's goal is to advance innovation, it would be counterproductive to exclude contributions from the global ecosystem," Nokia told the NTIA. "US domestic suppliers on their own cannot currently support US demand for communications equipment. There is not sufficient capacity to impose an 'American-made' requirement on NTIA open RAN funding."
And Ericsson went so far as to argue that its 9,000 employees in the US means that "the United States is Ericsson's de facto home market."
That's not how US-based suppliers see things. "NTIA should mandate the same criteria laid out in the Build America, Buy America legislation, but dynamically, as those requirements are expected to become more stringent over time. This will help drive US leadership in 5G and drive US manufacturing as we reshore critical jobs back home," wrote vendor JMA Wireless, which recently opened a massive manufacturing center in New York.
Odds and ends
Ultimately, each company that filed comments with the NTIA pushed arguments that align with its own business. This isn't a surprise; Washington has long been the site of fevered lobbying across virtually every sector of the economy.
T-Mobile, for example, isn't pursuing open RAN equipment and therefore wants the NTIA to expand its view beyond the technology so that it might be able to leverage some of that spending. Similarly, Mavenir has been struggling to wrest business away from entrenched suppliers like Ericsson and Nokia, and would no doubt love to receive a helping hand from the US government.
Still, other companies are interested in protecting their current position in the market: "In order to ensure the widest benefit to enhancing supplier diversity, Verizon encourages NTIA to focus its efforts on funding projects aimed at research and development, and not at subsidizing commercial deployments," the operator wrote.
It's unclear how the NTIA might ultimately move forward with its Wireless Innovation Fund. Based on the agency's recent Broadband Equity, Access and Deployment (BEAD) guidelines, it's likely to focus on issuing grants to testing and research and development operations rather than directly financing existing players in the market. It's also probably going to have a stiff "Buy American" requirement, considering Biden discussed the topic during his recent State of the Union.
Will the NTIA's spending make a difference? Probably not anytime soon. But it's worth noting that the open RAN trend already appears to be giving a lift to some US-based network equipment startups that might not otherwise have a shot. And that's probably a relief to the policymakers tasked with showing a return on the NTIA's $1.5 billion investment into open RAN.
Related posts:

— Mike Dano, Editorial Director, 5G & Mobile Strategies, Light Reading | @mikeddano