Here's how Dish wants Biden to spend $1.5B on open RAN
Here's how Dish wants Biden to spend $1.5B on open RAN
President Biden signed the CHIPS and Science Act into law in August, allocating $1.5 billion for open RAN. Dish Network laid out exactly how the NTIA should distribute the money.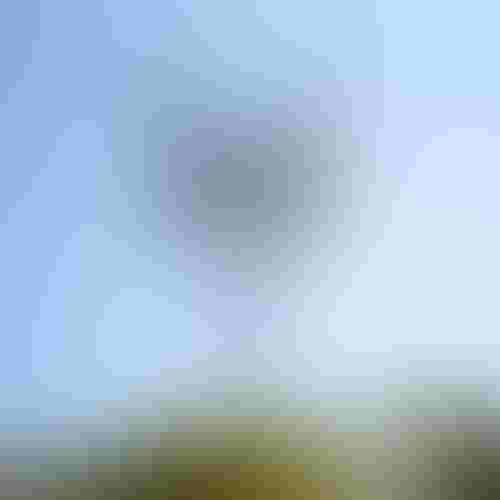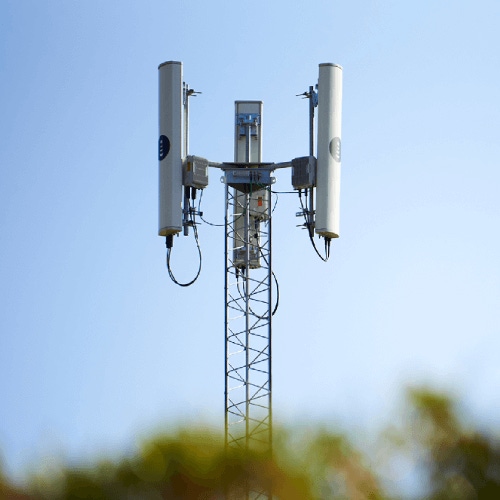 Dish Network has plenty to say about how the US government should allocate the $1.5 billion that Congress has set aside to "support the promotion and deployment" of open radio access network (RAN) technology in the US.
That's not surprising, though, considering Dish is in the midst of one of the biggest deployments of open RAN technology anywhere in the world. The company is clearly hoping that the government's open RAN spending could help boost its own prospects in the market. Dish plans to compete directly against Verizon, AT&T and T-Mobile in 5G and is positioning its open RAN 5G network as a key strategic lever.
"As the operator of the world's first cloud-native standalone open RAN 5G network, Dish is learning in real time – alongside dozens of partners worldwide – what a successful open RAN deployment entails," the company wrote in recent comments to the NTIA. "We have witnessed the real-world challenges that can hinder deployment and met them head-on, achieving our 2022 build-out milestones. Dish has seen first-hand how open RAN virtualization enables the deployment of new technology to accommodate and incorporate innovation, facilitating swift network updates."
Figure 1: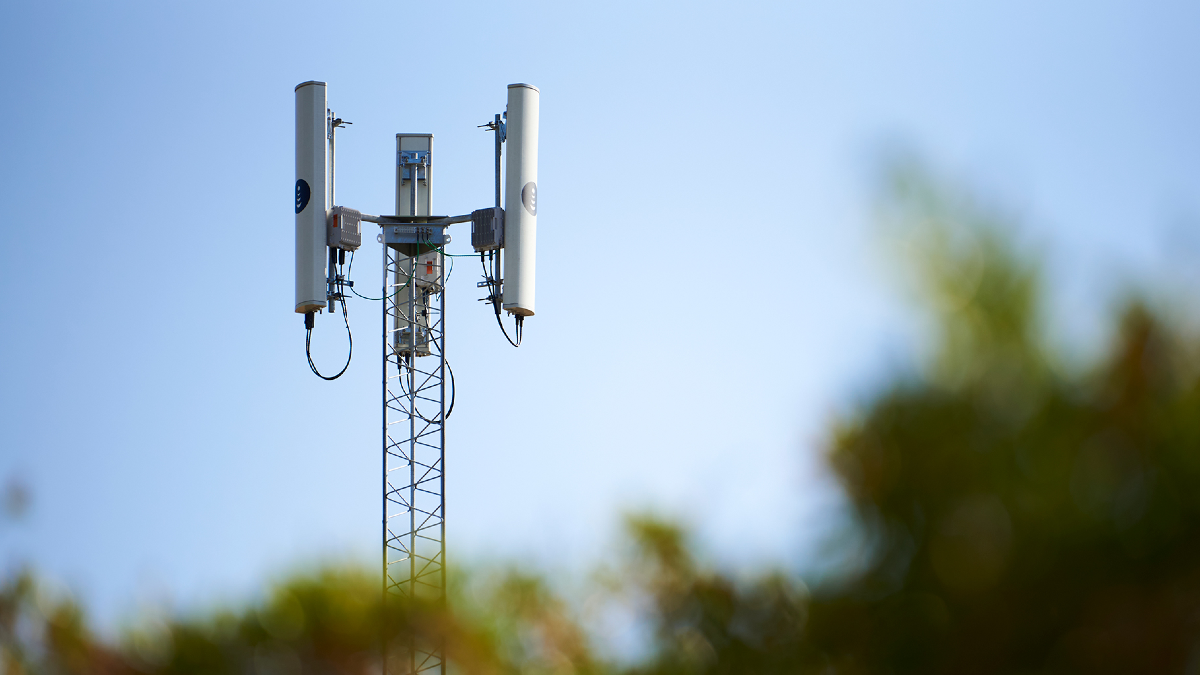 (Source: Dish)
However, Dish is just one of many companies filing opinions about open RAN to the NTIA, a White House agency focused on telecommunications and information policy issues. Next, the NTIA will likely issue guidelines on how exactly it might dole out the $1.5 billion Public Wireless Supply Chain Innovation Fund – dubbed the "Wireless Innovation Fund" – across the US wireless industry.
That process probably won't happen quickly, though, because the NTIA is also in the midst of developing a comprehensive federal spectrum strategy, finalizing a plan to disperse more than $40 billion for networks in rural areas, and pushing a US regulatory agenda on an international level.
Suitable investments
According to Dish, the NTIA ought to structure its Wireless Innovation Fund to focus on two key areas: security and system integration.
"With this focus, the US can lead the way through targeted investments in projects that bolster operators' confidence in open RAN products/systems and streamline open RAN adoption/use, lower barriers to entry for open RAN vendors and facilitate scalable interoperability, train professionals needed to support open RAN networks, and materially advance key technologies to support open RAN deployments and operations," according to the company.
Specifically, Dish said the NTIA should make open RAN investments that support large-scale trials in different settings. The trials should focus on technologies including network slicing, service orchestration, and distributed cloud and edge computing, with a particular focus on "open interfaces" alongside "common standards" and "consistent integration."
That, of course, is the promise behind the concept of open RAN: Its goal is to break up networking elements into interchangeable pieces that would allow operators to mix and match vendors like Lego blocks. Congress and the White House are supporting the technology in the hopes it might create openings for US-based suppliers.
Along those lines, Dish urged the NTIA to avoid funding foreign open RAN players.
"Dish recommends that NTIA consider companies or entities that have a significant presence in the United States," whether they're headquartered domestically or investing in US-based activities, the company argued.
Interestingly, Dish also outlined a handful of very specific open RAN technologies that the company said the NTIA should target. Presumably these are the areas where Dish itself has struggled. They include:
Power-efficient hardware, including those working in the "6-24 GHz spectrum band in consideration for 6G"

Material research to develop lightweight materials and components "to reduce the weight and dimensions for open RAN equipment"

Standardized test procedures for validation

Common APIs that can be used by all vendors

RAN Intelligent Controller (RIC) application integration

Lab environments for testing system integration at the commercial level

Dish and other companies also urged the NTIA to create certification processes for open RAN testing, integration and training.

Stepping forward

In its lengthy filing, Dish outlined its own work toward launching an open RAN network. While little in the company's filing is new information, it helps to highlight Dish's rocky path from spectrum speculator to fledging network operator.

Broadly, Dish argued that it is "the only operator in the world to deploy this type of wireless network." But the company also acknowledged that its network construction has been "neither easy nor predictable."

Dish reiterated its plan to spend up to $10 billion by 2025 on its 5G open RAN network, "significantly less than the cost of legacy networks." It also reiterated that it counts 15,000 towers under construction or on air, and that it's adding around 1,000 new sites per month to meet its 2023 deployment commitments.

"This pace is made possible by open RAN technology," according to Dish.

The company also outlined its site design, which includes radio units (RUs) that are controlled by distributed units (DUs).

"The DU operates at or near a 5G site and interfaces with centralized units (CUs), which are hosted in AWS," Dish explained. "These combined network elements provide a RAN solution that manages all radio-level control and subscriber data traffic. This architecture is compliant with both 3GPP and relevant O-RAN Alliance specifications."

Enabling enterprises

Dish also boasted about the flexibility its network will provide to enterprise customers – a key element in Dish's strategy to challenge big, established network operators like Verizon and T-Mobile.

"For example, Dish will enable an enterprise to extend its IT architecture to cover its cellular network, providing control over policy management, quality of service and experience, as well as digital twin and real-time reporting," the company wrote. "Enterprises don't have to wait on Dish to design solutions or create new value propositions. Instead, innovation becomes an ongoing exercise as enterprises can implement new applications quickly, due to the level of control and transparency now available. The increased level of competition provides the best value to customers and consumers and capitalizes on use cases defined by an enterprise and its partners."

The NTIA's Wireless Innovation Fund stems from the CHIPS and Science Act of 2022, which President Joe Biden signed into law in August. The legislation provides funding for a variety of initiatives, including $1.5 billion for "open, interoperable, and standards-based radio access networks (RAN)."

Related posts:
The growing pains of open RAN Verizon, Dish drive open RAN in the US, Dell'Oro finds Dish loses exec charged with finding profits in 5G — Mike Dano, Editorial Director, 5G & Mobile Strategies, Light Reading | @mikeddano
Subscribe and receive the latest news from the industry.
Join 62,000+ members. Yes it's completely free.
You May Also Like
---