Brace for the collision between telecom, public cloud
By putting their network functions into the public cloud, are telecom network operators letting the fox into the henhouse? Or are they making a necessary evolution from stodgy, old telcos to nimble, new "tech-cos"?
Those questions are likely to drive many top-level discussions on both sides this year, as the global telecom industry's annual $250 billion in capital expenses (capex) and the $1 trillion it spends on operating expenses (opex) hang in the balance, according to the financial analysts at Cowen.
"Cloud vendors can help address both of these areas of spend, helping telcos generate greater cost efficiencies, improve margin structures and optimize for new revenue-generating services," they wrote.
That's clearly what's driving companies like Google, Microsoft and Amazon into the telecom space.
"We see this year as a catalyst in the journey for telcos to become 'tech-cos,' and MWC will be a big moment for many of those transformations to debut," Adolfo Hernandez, VP for the telco industry at Amazon Web Services (AWS), told Light Reading, referring to the upcoming MWC trade show in Barcelona.
Many telcos are moving their IT operations and business support systems (OSS/BSS) to the cloud, often to public clouds, but most are stopping short of moving network functions to public clouds.
"I strongly believe that large telcos should own their own destiny – so, for example, I will never be putting our core network on a hyperscaler," Verizon Business CEO Sampath Sowmyanarayan said recently.
AT&T, on the other hand, has an agreement to run its 5G core in Microsoft's Azure cloud platform. Indeed, the company was in the process last year of building its own Azure rack of servers to test the setup at one of its research and development offices in Seattle.
First movers
"There is a lot of talk in the industry about moving telco workloads to the public cloud. Only a handful of operators have done so – at least publicly. At STL Partners, we know from talking to our clients and contacts that many more are quietly considering their options," the analysts wrote in a recent report.
AT&T and Dish have been widely cited as among the first to move decisively into the public cloud. But STL also points out that Bell Canada is working with Google Cloud on edge computing, Switzerland's Swisscom is putting its network functions into the AWS cloud and Belgian operator Telenet is preparing its 5G standalone core to run in Google Cloud's Anthos for Telecom platform.
"Our view is that the migration of not just IT, but also telco workloads to the public cloud is inevitable," argued the analysts at STL Partners.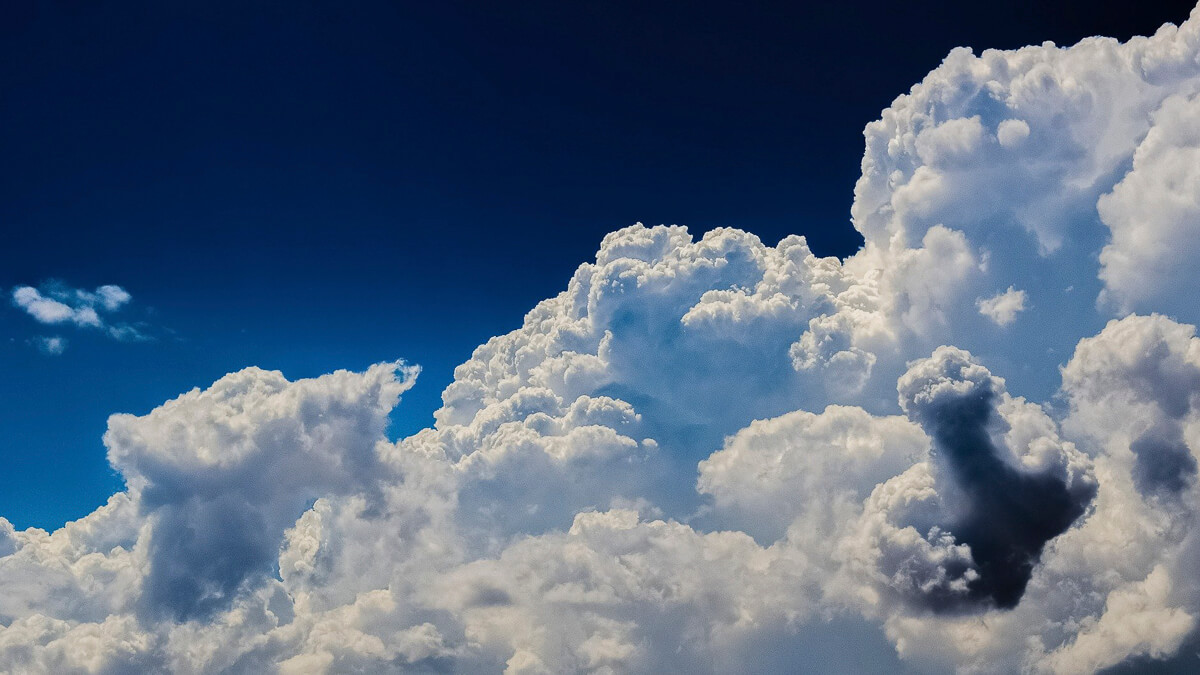 Not surprisingly, cloud vendors share that view.
"Telecom companies are herd animals and will move in the same direction. Early adopters are starting to embrace cloud more, but the larger ones are still lagging," Martin Lund, of Microsoft's Azure for Operators, told the Cowen analysts in comments summarized by the firm. Lund is the former CEO of MetaSwitch, which Microsoft acquired in 2020.
Lund suggested it's only a matter of time before the levee breaks. "Large telcos have attempted to build their own clouds, but largely failed," he told Cowen. "They are realizing they should use cloud vendors as suppliers for certain technologies, but they are still nervous of 'letting the fox in the henhouse' (similar to what happened with OTT with the likes of FaceTime and WhatsApp)."
Entrenched opposition
But several large operators share Verizon's view that shifting their core network functions into a third-party cloud environment remains a decidedly bad idea.
For example, Vodafone's Scott Petty has described AT&T's deal with Microsoft as "outsourcing a core competency." And technology executives at BT in the UK have scoffed at the suggestion that the public cloud is always more efficient.
Indeed, some Internet companies – including Basecamp and Dropbox – also have been shifting away from the public cloud for many reasons, from financial to strategic.
Rakuten Symphony CMO Geoff Hollingworth said Rakuten Mobile built its own cloud in Japan for similar reasons. He said Rakuten Symphony works with hyperscalers like AWS for some services but does not recommend placing core network operations – those requiring low-latency connections – in the public cloud.
Hollingworth said the hyperscale pay-as-you-go model simply doesn't make sense for the massive amounts of data handled by high-speed 5G cell sites.
Similarly, a group of unidentified Verizon engineers told the Cowen analysts that public cloud providers generally lack the core networking expertise and the focus on reliability and resiliency that are necessary for telecommunications services.
A pivot point in private networks
According to the analysts at Cowen, the issue is coming to a head as both public hyperscalers and telecom operators chase the private wireless opportunity.
"Private networks may be the next meaningful growth adjacency for telcos to offset ongoing enterprise legacy losses," they wrote in a lengthy report on the topic. "However, the 'private networks' landscape is beset with a multitude of players invading the space, including the very cloud providers they partner with, but also network equipment OEMs, system integrators, start-ups, and enterprise DIY [do it yourself] builds, all looking to seize on the opportunity and take from telcos, where in past technology cycles telcos owned the enterprise relationship and the right to win."
Indeed, private wireless networking has become a veritable battle royal, with competitors ranging from network equipment suppliers like Ericsson and Nokia, to startups like Celona and Betacom, to industrial players like Siemens and Honeywell.
But it's the new AWS Private 5G offering, launched by the cloud computing vendor late last year, that highlights the potential collision between hyperscalers and telecom operators. Indeed, AT&T's CEO John Stankey has acknowledged that it is "possible" that AT&T and AWS could begin fighting each other directly for business in the enterprise market for private networking.
The Cowen analysts give telecom operators the pole position in the market for private networking.
"Telcos are best positioned with the physical assets, network complexity expertise, reliability, field workforce and enterprise relationships," they wrote. "However, another discussion involves whether this opportunity will be enough for telcos to replace the declining legacy services, with new opportunistic players entering the land-grab. As telcos partner with cloud providers to run their core networks, they are essentially letting the fox in the hen house, in what could be tenuous relationships."
The macro factor
As telecom and cloud computing become increasingly intertwined, it's not clear how a tightening economy might affect their balance against each other. Already both sides have suffered losses. Google recently announced it would shed 12,000 jobs, a move that builds on the 18,000 layoffs announced at Amazon and 10,000 planned by Microsoft.
It's unclear how those actions might affect the hyperscalers' efforts to pursue the private networking business while concurrently chasing telecom operators. For example, a Google representative declined to provide Light Reading with any details about which Google operations might be affected by the company's 6% workforce reduction.
For its part, Facebook operator Meta has clearly taken a step back from networking infrastructure in general and telecom specifically, following its own round of massive layoffs.
The Cowen analysts point to metaverse spending as problematic for Meta: "Our checks indicate that in 2H22, senior leadership at Meta approved a $4.2 billion program to support its metaverse plans, which included a combination of spend on self-built data centers, data center leasing, and network/switch gear, among other components. However, amid a decline in advertising revenue and recent pressure on its stock, our checks suggest an internal recognition at Meta that it pushed 'too hard, too fast' on metaverse spend, with the company now reversing course on some existing lease commitments with data center operators."
That report comes after Meta confirmed to Light Reading that it folded its Connectivity operation into other parts of the company. The operation focused on innovative telecom technologies.
Meanwhile, other major Internet companies appear to be doubling down on their data center operations, presumably in advance of additional demand. For example, AWS said recently it will pump an astounding $35 billion into building multiple data centers across Virginia through 2040.
Of course, big tech companies aren't the only ones feeling the heat from a possible recession. Both AT&T and T-Mobile have each laid off hundreds of employees in recent weeks, according to some reports. And Verizon – fresh off the conclusion of a four-year, $10 billion cost-cutting program – announced another one late last year.
It remains to be seen whether those layoffs and cost-cutting initiatives will hasten telecom operators' embrace of public cloud, but some observers believe they should.
"If telcos fail to capitalize on the cloud as a resource to evolve their services, other types of providers will take advantage of the opportunities instead," wrote the analysts at STL Partners.
Related posts:

— Mike Dano, Editorial Director, 5G & Mobile Strategies, Light Reading | @mikeddano