Eurobites: Swisscom draws on Amazon's cloud clout
Eurobites: Swisscom draws on Amazon's cloud clout
Also in today's EMEA regional roundup: Ethio Telecom launches 5G services; Ofcom seeks mmWave feedback; Nokia opens 5G security lab in US.

Also in today's EMEA regional roundup: Ethio Telecom launches 5G services; Ofcom seeks mmWave feedback; Nokia opens 5G security lab in US.
Following on from BT's announcement last week, Swisscom has become the latest European telco to tap into the cloud clout of Amazon Web Services (AWS). Swisscom is beefing up its existing links to AWS to help its enterprise customers with their "digital transformations," whether they are migrating existing on-premises applications, managing a hybrid infrastructure or developing entirely new cloud-native offerings. Specifically, Swisscom will be taking advantage of the launch of the AWS Europe (Zurich) Region in the second half of this year, which will offer Swiss customers additional cloud usage options with data storage in Switzerland. Figure 1: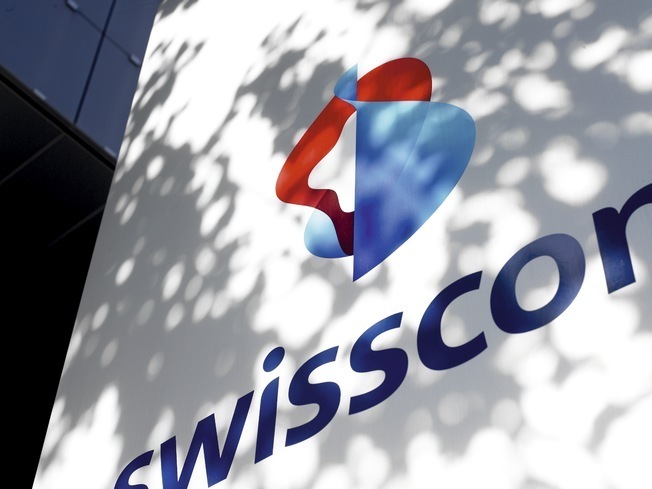 Swisscom hopes Amazon will put it in prime position in the enterprise IT services market.
(Source: Swisscom) Ethiopia's state-owned operator, Ethio Telecom, is launching 5G services, Reuters reports. The first switch-on will be in certain parts of the capital, Addis Ababa, before the technology is rolled out to the rest of the country in due course. Huawei is the vendor of choice for the project. UK communications regulator Ofcom has launched a consultation on proposals to make millimeter wave (mmWave) spectrum available in the 26GHz (24.25-27.5GHz) and 40GHz (40.5-43.5GHz) bands for new uses, including 5G. The consultation period ends on July 18. Noka is to open what it describes as its "first end-to-end 5G testing lab" in the US focused solely on cybersecurity. Based in Dallas, the Advanced Security Testing and Research (ASTaR) lab will assess the security resilience of 5G networks, as well as their associated software, hardware and applications, drawing on the expertise its Nokia Bell Labs unit. Orange has been working with content management company Globecast on a trial of 4K content contribution over 5G for coverage of the Grand Raid 2021 – an ultra-endurance trail race – in the French-owned Indian Ocean island of La Réunion. Orange and Globecast's 5G non-standalone "bubble" covering the stadium finish line was actually used live for two 4K contribution feeds to a 4K pop-up channel set up by Globecaset and France Televisions Overseas. Orange deployed a new 5G antenna mounted on a mast on a truck directly connected via fiber to its core network. Mobile operator Three UK is revamping its Reconnected phone recycling scheme so it can benefit those displaced by the war in Ukraine, as well other vulnerable people in the UK facing digital exclusion. Three is working with, among others, Genuine Solutions, a company specializing in the recovery and redistribution of mobile devices. Next weekend Swiss voters will get the chance to vote on whether global streaming services such as Netflix should have to invest 4% of the revenue they make on local film production. As Reuters reports, the referendum, which is actually being referred to as "Lex Netflix," is also seeking approval for increased funding of Frontex, Switzerland's border security agency. Telefónica has come second, behind energy company Iberdrola, in a survey that assessed large Spanish companies' commitment to "transparency" in terms of ethics and compliance. UK altnet Giganet has joined forces with Fareham College in southern England on a program to train the next generation of fiber installation engineers. The program features a six-week traineeship leading to a 12- to 15-month apprenticeship, part of it spent on site with Giganet. — Paul Rainford, Assistant Editor, Europe, Light Reading
Subscribe and receive the latest news from the industry.
Join 62,000+ members. Yes it's completely free.
You May Also Like
---