Light Reading is proud to present Part II of our OFC scrapbook. (If you missed Part I, you can view it here.)

While Part I focused on our fabulous beer bash, this series captures some rather silly moments during the exhibition setup and the show itself. So without further ado, grab a frosty beverage (and you may want to put it in a thermos since you're at work and all), put your feet up on the desk (or on a coworker), and prepare to be shaken to the core by our chilling report from the front lines of the Telecom Depression. [Ed. note: Actually, Phil, that's a helluva lot of "ado."]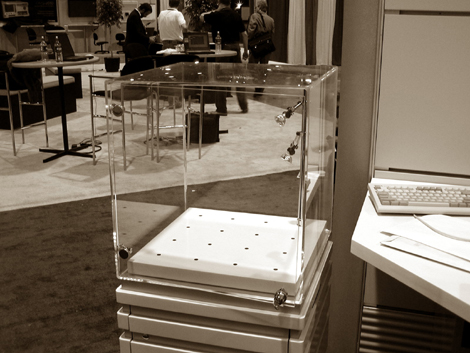 Ah, look! A startup on the show floor has convinced us that their optical technology has finally advanced to the point of being invisible. Bravo!