Ingenu Launches the US's Newest IoT Network
Ingenu Launches the US's Newest IoT Network
The company formerly known as On-Ramp is building a dedicated IoT network based on RPMA technology in the US to compete against SigFox and operators.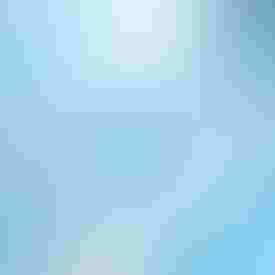 There will soon be another option for low-power, wide-area (LPWA) Internet of Things (IoT) connectivity in the US as On-Ramp Wireless announced Wednesday it is building its own Machine Network under its new name, Ingenu.
The company, led by former Raco Wireless CEO John Horn, is building what it's billing as the world's largest IoT network dedicated to connectivity for machines. If that sounds familiar, it's because others like Sigfox have also made similar claims to much fanfare. In fact, LPWA is already emerging as a dominant theme at this week's CTIA show in Las Vegas.
But Ingenu is approaching the market with a unique technology and an impressive pedigree. It is using a proprietary protocol called RPMA, or Random Phase Multiple Access (RPMA), and 2.4GHz spectrum to build out a nationwide public IoT network in the US.
The company already has 50,000 square miles built out in the US today, primarily in Phoenix and Dallas, and plans to complete the network by the end of 2017. Horn says it should have major chunks of Arizona and Texas, where it already operates private networks, built on RPMA by the end of the year.
Ingenu, formerly On-Ramp, already has 35 private networks up and running across the world, powering machine-to-machine (M2M) communications for verticals like municipalities, utilities, oil and gas.
It also has the brainpower: Horn was formerly the CEO of IoT MVNO Raco Wireless, which powered M2M devices for operators such as T-Mobile US Inc. and industries across the globe. He joined On-Ramp when Raco was acquired by KORE Wireless Group Inc. at the end of last year. (See KORE, RacoWireless Become IoT Powerhouse.)
With the relaunch today, Ingenu also announced that Tom Gregor has joined as president and general manager, Landon Garner as chief marketing officer and James Seines as vice president of finance. The company's board of directors includes Richard Lynch, former CTO of Verizon Communications Inc. (NYSE: VZ) as chairman of the board, as well as Ivan Seidenberg, former CEO of Verizon Communications, and Dr. Andrew Viterbi, former Qualcomm Inc. (Nasdaq: QCOM) CTO and one of the inventors of the CDMA chipset, as board advisors.
For more on the IoT and M2M, visit the dedicated IoT content section here on Light Reading.
Why LPWA?
The recent rise of dedicated M2M networks, such as those Ingenu and SigFox are building, comes as the industry anticipates an explosion in the number of IoT devices connecting to the network, with wireless operators planning to sunset their 2G networks in order to refarm the spectrum for LTE. While some apps like connected cars require 4G LTE connectivity, the majority of M2M and IoT connections need only low-latency, low data rate 2G networks.
What's more, these devices require long battery lives, low costs to handle the volume of connections and guarantees of ten to 20 years of service. These are requirements wireless operators can't necessarily promise to meet.
"We bring technology that we own, the IP, everything in the communications layer and device layer," Horn says. "No one can sunset us out or end of life us out. We can give ten to 20 year network guarantees that this network will be there."
Horn claims Ingenu can cover 100 square miles with only one cell tower while a typical operator would have ten to 30 towers in the same footprint. Ingenu cannot support high-speed data or voice, but that's the point. "The vast majority of machines that use sub-1 Mbit of data will live well in this network and with what we do," he says.
Horn refers to Ingenu as T-Mobile/Raco 2.0, although he might find his new company in competition for some of the same customers that Raco served. Ingenu is targeting all verticals, and Horn says it could support all but a handful of Raco's 1,600 or so customers. Those like Audi, Raco's biggest customer, wouldn't make sense for Ingenu, although Horn says it might want to opt for a dual-module that includes Ingenu RPMA alongside the LTE to future proof it.
Next page: On the fox hunt
On the fox hunt
It's a unique time in the IoT market, and Heavy Reading analyst Steve Bell believes that there's a two-year window for a new company like Ingenu to establish itself and find opportunity here. It's during this time that companies will be deciding whether to move off networks like AT&T Inc. (NYSE: T)'s 2G, which the operator is sunsetting, and get a 3G modem that may be redundant in five years' time, or if they should look elsewhere.
Bell thinks Ingenu has a lot going for it, but points out it will face its share of challenges. For one thing, "it smells like Qualcomm all over again," he says. Ingenu owns all the IPR behind RPMA, including 32 patents, and it owns the network, which might cause some to hesitate out of concern they will be locked into a single provider.
On the other hand, SigFox -- the company Ingenu will inevitably be compared with -- uses existing Texas Instruments Inc. (NYSE: TXN) or other certified chipsets, which makes it more open, although its network is designed for more low-power use cases.
Thomas Nicholls, executive vice president of communications at SigFox, who participated in a live chat on The New IP Tuesday, said that its network currently covers more than 400,000 square miles, mainly across Europe. It is in the process of building out its own US network and will cover more than ten US cities before the end of the year. Like Ingenu, it's aiming to become the protocol of choice for the IoT. (See Sigfox Plans Global IoT Network and listen to SIGFOX: Building an IoT Network.)
"Our vision is clearly is to become the fourth protocol," Nicholls said on the chat. "Today you can consider GSM, WiFi and Bluetooth as being the three key connectivity options. We think there's a definite need to have a global fourth option, which basically allows you to get very, very long battery life. That's what we aim to achieve. In order to achieve that ambition we need to roll out the network globally as fast as possible."
Finding a G for IoT
It will be a race to the network finish and not just for Ingenu and SigFox. The LoRa Alliance and so-called clean slate technologies also pose LPWA alternatives. And Inmarsat plc (London: ISAT) also announced a new IoT strategy Wednesday that will see it leverage its satellite network for IoT to provide its Value Added Reseller (VAR) customers with an end-to-end IoT network. Whereas Ingenu and SigFox are likely to be seen as competitors to wireless operators in some cases, however, Inmarsat is more a potential partner. (See Narrowband Cellular IoT Offers Clean Slate and Huawei Advances LTE-M for IoT in China.)
"Inmarsat is complementary to terrestrial networks," says David Wigglesworth, vice president, Internet of Everywhere for Inmarsat. "For instance it's possible to set up a wireless network to cover a mine site or oil well drilling rig and then use satellite to connect it back to the Internet. In some cases it might just be a vehicle that travels far outside terrestrial coverage and just uses satellite."
This week at CTIA, Ericsson AB (Nasdaq: ERIC), SK Telecom (Nasdaq: SKM) and Sony Corp. (NYSE: SNE) also announced they are working together to lab test the key functionalities of LTE device Category 0 and Category M (Machine Type Communication) with field trials planned for later this year. LTE-M is the wireless operator's answer to connecting low-cost, lower-power IoT devices that is emerging along with plans for 5G. (See LPWA: A Threat to 'Wait & See' IoT Operators? and IoT Tech Options.)
"The market is clearly an extremely dynamic one in play because there's a need and multiple technologies," Bell says. "As a result of that, it adds to the complexity and confusion in terms of what the path forward is from the enterprise space and cellular provider space. If you're a farmer or industrial utility or manufacturing company or in oil and gas, you have more choices. What's the decision criteria? It's made it more complicated, not less. That's something the entire industry has to overcome as a barrier to adoption."
— Sarah Thomas,

, Editorial Operations Director, Light Reading
Subscribe and receive the latest news from the industry.
Join 62,000+ members. Yes it's completely free.
You May Also Like
---