Huawei Advances LTE-M for IoT in China
Huawei Advances LTE-M for IoT in China
Vendor is teaming with China Unicom Shanghai and China Unicom Research Institute to deploy IoT on what it's calling a "4.5G" M2M network in Shanghai.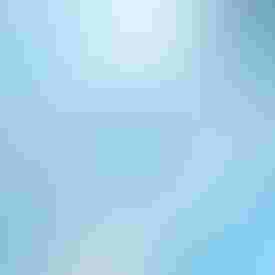 Huawei is teaming up with China Unicom Shanghai and China Unicom Research Institute to advance work on LTE-M, the low-power, slower-speed version of 4G -- or 4.5G as it calls it -- that is slated to power machine-to-machine (M2M) communications of the future.
Huawei Technologies Co. Ltd. said Monday that the trio has begun collaborating on a cellular Internet of Things (IoT) pilot based on LTE-Machine to Machine (LTE-M) in Shanghai. It hopes to have something to show from it at the 2015 Mobile World Congress Asia event. (See Huawei Promises 4.5G & LTE-M in 2016.)
Specifically, China Unicom Ltd. (NYSE: CHU) is piloting Smart parking, which lets drivers find the best available parking spots around the city via a mobile app. Parking stall detectors will periodically collect data and report their status over LTE-M. Huawei says this is a typical example of the kind of thing LTE-M can enable.
The application is nothing particularly earth shattering, according to Heavy Reading 's IoT analyst Steve Bell, but, he says, "What it does confirm is that Huawei is being very proactive in IoT and cellular-based technologies and that global operators are increasingly open to the concept and reality of mixed systems to service the growing requirements of customers."
LTE-M, what Huawei dubs a 4.5G technology, is a low-power variant of 4G that Huawei says can increase in-depth coverage gain up to 100-fold and the number of connections by 1,000 while consuming one tenth of the power of a LTE device and only 200Khz of spectral resources. The network is also designed to be much lower cost to deploy by reusing existing network resources.
Huawei has developed an LTE chipset that boasts a ten-year battery life and that enables a single cell site to connect up to 100,000 IoT devices using technology from white space specialist Neul, which it acquired late last year. (See Huawei Spends $25M on Neul's IoT Smarts.)
The LTE-M specification is being laid out by the 3rd Generation Partnership Project (3GPP) in release 12 and 13 of the LTE specification. Release 12 was finally frozen in March 2015. That release defines maximum throughput of 1 Mbit/s and optional half-duplex operation for LTE-M, otherwise known as "Cat 0" LTE. Huawei is submitting its pre-LTE-M design to the 3GPP for inclusion in LTE-M.
Today's news builds on work that Huawei has done with operators in China, Europe -- including Deutsche Telekom AG (NYSE: DT) and Vodafone Group plc (NYSE: VOD) -- the Middle East and the Asia Pacific region in order reach its goal of deploying LTE-M commercially by 2016, ahead of 5G deployment. (See You Can't Spell 5G Without LTE, 5G: Generation Gap and Huawei Targets 4.5G Mobile by 2016 .)
For more on LTE-M, visit the dedicated M2M platforms content channel
here on Light Reading.
Many operators are currently debating which network makes the most sense to host their IoT strategies -- whether it be 2G, 3G, 4G or WiFi and other peer-to-peer protocols for those outside of the operator community. Low Power Wide Area (LPWA) is also gaining traction as an alternative option for low-power, low data-rate transmissions. It is available for deployment now, while some worry that LTE-M won't come down low enough in cost or power to be effective. (See Eurobites: Proximus to Roll Out IoT Network, LPWA: A Threat to 'Wait & See' IoT Operators? and IoT Tech Options.)
Chipmaker Sequans Communications says it will introduce an LTE-M chipset next year but expects launches on the low-power network to begin in 2017, not 2016 as Huawei has forecasted. (See Sequans Teams With Gemalto for IoT LTE.)
— Sarah Thomas,

, Editorial Operations Director, Light Reading
Subscribe and receive the latest news from the industry.
Join 62,000+ members. Yes it's completely free.
You May Also Like
---