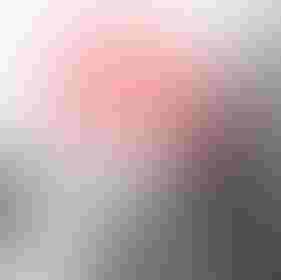 Huawei is promising a "4.5G" mobile networking solution by 2016 that will deliver more than 1 Gbit/s in throughput with 10 milliseconds latency.
Ryan Ding, president of Huawei's products and solutions, says the new kit would be aimed at "bridging the gap" between 4G and 5G, in particular to meet the growth of IoT, which Huawei Technologies Co. Ltd. predicts will drive connections to 30 billion during the next five years. That figure includes 8 billion connections between people, 16 billion between people and machines, and 6 billion between things.
He said the "4.5G" tag was provisional ahead of a final decision on the name by 3rd Generation Partnership Project (3GPP) in early 2015. "It may be LTE-Plus, LTE-B or LTE-C," he said. "If we can reach consensus, we will accept any name."
The new solution would include NFV capabilities, the ability to use unlicensed spectrum (known as LTE-U) and an air interface that could support Massive MIMO (large scale antenna systems), Ding said.
Speaking during Huawei's mobile broadband forum in Shanghai in which the company also burnished its 5G credentials, he noted that although the 4.5G tech included prospective 5G features like low latency and virtualization he thought it unlikely it would delay the introduction of 5G. (See Ready or Not, Here Comes 5G, Prepare for a 5G Onslaught and Huawei CEO Pledges 5G R&D Investment.)
Standards for 5G are expected to be finalized in 2018 and Japanese and South Korean operators are pushing for a commercial debut in 2020. Despite those timelines and the potential for 4.5G to potentially disrupt 5G adoption, Huawei is aiming to plant its flag in the 5G hill within a few years. (See Eurobites: Russia's MegaFon Plans 5G Trial in 2018.)
Want to know more about 5G? Check out our 5G content channel here on Light Reading.
Ding said the company's internal target for 4.5G is "more aggressive" than just 1 Gbit/s in throughput. "That is just the baseline. Based on the current prototype that we have built, we can achieve that."
But he said the latency was critical for the IoT. "We need some new wireless, not just for the telecom industry, but all industries. This is why we suggest new wireless technology that we hope can bridge 4G to 5G."
Latency over LTE or LTE-Advanced networks is 40 milliseconds, but to support certain commercial uses, such as high-speed financial trading or remote control applications, it needed to go much lower.
— Robert Clark, contributing editor, special to Light Reading
Subscribe and receive the latest news from the industry.
Join 62,000+ members. Yes it's completely free.
You May Also Like
---