Motorola Brings More Droids to VZW

Comment (0)
Motorola Inc.
(NYSE: MOT) will have
Verizon Wireless
singing its praises, pursuant to a deal to heavily promote its upcoming Android smartphones, CEO Sanjay Jha told investors at the
Barclays Capital
Communications, Media, and Technology conference yesterday.
Moto has been betting big on Android to drive its recovery, and Verizon may be its best chance to expedite the process. The US's largest wireless carrier has already spent upwards of $100 million marketing its first Android-based device, the Motorola Droid.
And it's paid off for Motorola. The struggling handset maker felt the effects of positive Droid sales in its first quarter -- but it's compelled to continually up the ante. Its second Android phone on VZW, the Devour, failed to impress. (See
Moto Posts Profit, Plots Smartphone Recovery
.)
Verizon will reportedly introduce two new Motorola smartphones in July, but it won't be leaning on Moto as heavily as Moto is on it. The carrier, which owns the Droid brand, called on
High Tech Computer Corp. (HTC)
(Taiwan: 2498) to make the Droid successor, the Droid Incredible, and it will continue to look to several handset partners for Android devices.
"This is probably the HTC redux for me, because when Nexus One came out, everyone said that Motorola was dead, and we survived, and I think it's possible that we will survive again," Jha wryly noted at the conference.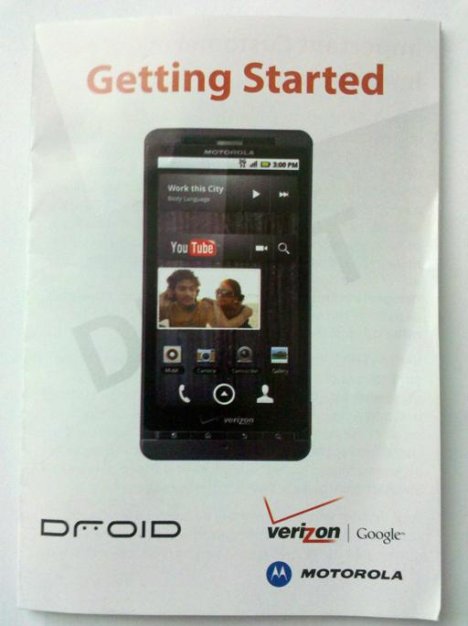 In other mobile device news today:
At its ReMIX conference yesterday, Microsoft Corp. (Nasdaq: MSFT) made the bold claim that it will ship 30 million Windows Phone 7 devices by the end of 2011. The projection actually comes from analyst firm IDC , but Microsoft clearly thinks that's doable despite the fact that there's not a single Series 7 phone on the market yet. That means that if there are, say, 100 million smartphones sold in 2011, Microsoft would have 30 percent market share in just over one year.


Samsung Electronics Co. Ltd. (Korea: SEC) and T-Mobile US Inc. are planning a major product launch for July, a source within Samsung tells Boy Genius Report. As far as details go, that's about it, but the popular opinion is that the Samsung Galaxy S is imminent.


According to AT&T Inc. (NYSE: T), 40 percent of iPhones are sold to enterprise users. Even with its security concerns, AT&T's head of business solutions Ron Spears told the Barclay's conference audience that the iPhone is now replacing laptop purchases in some cases.

— Sarah Reedy, Senior Reporter, Light Reading Mobile


PARTNER PERSPECTIVES
- content from our sponsors
GUEST PERSPECTIVES
- curated contributions