Eurobites: Nokia Discontinues COO Role

Comment (1)
Also in today's EMEA regional roundup: Tele2's Croatian deal comes under scrutiny; Orange takes its bank to Spain; TIM agrees €350 million EU loan to support 5G rollout.
Nokia has decided that it no longer needs a chief operating officer, preferring instead to distribute the role's various functions to other Nokia executives. As a result, current COO Joerg Erlemeier is stepping down after 25 years with the Finnish company, declaring himself "ready to take on new challenges."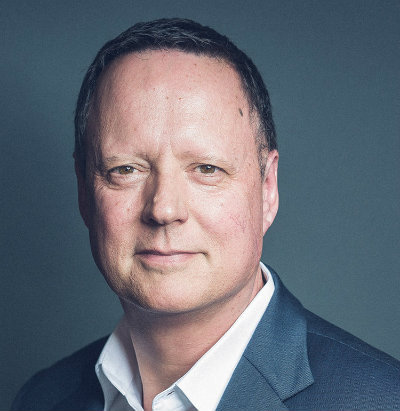 Croatia's competition regulator has launched an investigation into the sale of Tele2 Croatia to United Group, which agreed in May to buy the operator for €220 million (US$242 million). The deal was expected to close in the first half of 2020, subject to regulatory approval. United Group, which is owned by BC Partners, is also in the process of buying Bulgaria's Vivacom. (See Eurobites: United Group Agrees to Buy Bulgaria's Vivacom for €1.2B.)
Orange is opening its mobile banking service in Spain, offering, among other features, current accounts, savings accounts and banking agents available via an in-app chat facility. The group launched its first, French, banking service in April 2017 following its takeover of Groupama Banque, and it intends to have seven countries in Europe signed up by 2023. (See Orange Bank Job Is Going Europe-Wide, Eurobites: Orange Bank Is Open for Business and Orange May Become Bank With Groupama Takeover.)
Telecom Italia (TIM) has agreed a six-year €350 million ($385.5 million) loan from the European Investment Bank (EIB) to support its 5G network plans. Around a third of the money will be directed to southern Italy. The EIB comes under the auspices of the European Union, and telecom infrastructure is one of the EU bank's priority sectors.
Huawei, the under-fire Chinese vendor of networking gear and more, has filed three defamation suits in France with a view to silencing at least some of its critics. As Bloomberg reports, a French researcher, a broadcast journalist and a telecom sector expert are in Huawei's crosshairs over comments they made about the vendor in television programs.

It would be interesting to know what Huawei HQ makes of a radio program being broadcast by the BBC today, The Long View, which compares the current kerfuffle over Huawei to the unease felt by the UK government over the involvement of Germany company Siemens in British industry during the Second World War.
And on the subject of Huawei... a French minister said in a television interview on Monday that the controversial vendor won't be excluded from France's 5G network, despite pressure from the US administration to do just that. As Reuters reports, Junior Economy Minister Agnes Pannier-Runacher told BFM Business television: "We do not target one equipment maker. There is no exclusion." For more, see this story on our sister site, Telecoms.com.
British BSS vendor Cerillion has reported its best ever financial year (ending September 30), with revenues up 8% to £18.8 million ($24.2 million), adjusted EBITDA up by 16% to £4.6 million ($5.9 million), and new orders up 78% to £23.3 million ($30 million). The company said it signed "four substantial BSS/OSS transformation contracts with communications services providers (CSPs) in the US, Europe and Asia Pacific," and landed a deal to provide back office for the 5G services launch at UK operator Three. The news gave Cerillion's share price a 5.3% lift to 198 pence on the London Stock Exchange. For the company's full financial report, see this announcement.
Russia's MTS, which yesterday revealed it was bailing out of the Ukrainian market, has also been unveiling its "refreshed strategy," a.k.a. "Customer Lifetime Value 2.0." In a statement that is frankly a gift to those playing telecom buzzword bingo, MTS President & CEO Alexey Kornya said: "Customer Lifetime Value 2.0 lays out our strategic vision to build out a digital ecosystem with a seamless user experience on top of a strong telecommunications core … We intend to extend convergence beyond connectivity by providing fit-for-purpose offerings for the modern digital lifestyle." House! (See Russia's MTS quits Ukraine with $734M sale.)
Government agency Business Finland and Tech Mahindra, the Indian IT services company, are to collaborate on the setting up of innovation lab in Finland to foster development of 5G and 6G technologies. Universities, research institutes, government departments and companies are being invited to use the facility once it is up and running.

— Paul Rainford, Assistant Editor, Europe, Light Reading