Comcast is mindful of the possible threat that 5G might pose to its broadband business, but it appears to be a paper tiger at this point, a top company exec said Tuesday.
"We're staying tuned … We're definitely not head in the sand" with respect to that threat, Comcast Corp. (Nasdaq: CMCSA, CMCSK) SVP and CFO Michael Cavanagh said at the UBS 46th Annual Global Media and Communications Conference. "[But] the threat of 5G to our broadband business is not significant any time soon."
Cavanagh's stance echoes what some other cable operators think of 5G as a fixed wireless in-home broadband service alternative. (See Fixed 5G a 'Supplement' to Home Broadband, Altice USA Exec Says and Charter Chief Shrugs Off 5G Threat.)
He likened 5G, as an in-home broadband threat, to an "overbuild." "We've faced that many times over in the past," he said. (See 5G Fixin' to Become 'Largest Existential Threat' to Broadband Providers – Analysts and Broadband Incumbents Should Be 'a Little Bit Nervous' About Starry – Analyst .)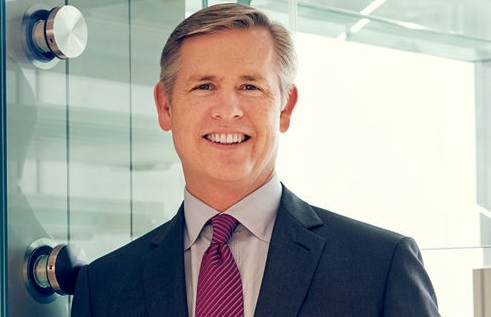 Cavanagh said Comcast's game plan with its HFC networks -- with DOCSIS 3.1 today and Full Duplex DOCSIS down the road -- allows the operator to raise speeds and capacity economically, and on a national basis.
Though carriers are using different swaths of spectrum and approaches to home broadband with 5G, "it's really hard to see how there's a path to any one of those [options] being a broadly addressable solution for residential in the United States, other than in certain use cases."
That said, Comcast itself might also look to deploy 5G technologies in such circumstances, he added.
Also, don't expect Comcast to make any big moves in the coming spectrum auctions.
Comcast, which passed on the 24GHz and 28GHz auctions, hasn't decided if it has an "appetite" for what else is on the horizon, including opportunities in the emerging 3.5GHz CBRS band. But Cavanagh didn't rule it out, either. "It doesn't mean we don't look at auctions," he said. (See Cable Nearly a No-Show in mmWave Auction and Proposed CBRS Rules Suit Cable's Cause.)
With respect to mobile and wireless, Comcast seems to be content at the moment with the little bit of spectrum it has, the capabilities offered on its own network and its MVNO agreement with Verizon Wireless .
Turning to Xfinity Mobile, the service delivered via the MVNO and Comcast's own WiFi network, Comcast is "encouraged" by the early results so far, Cavanagh said. (See Comcast Surpasses 1M Xfinity Mobile Lines.)
Comcast has more than 1 million lines of Xfinity Mobile deployed so far, and the "base case" remains to get that business profitable on a standalone basis.
"We think it works," Cavanagh said of the MVNO model, noting that Comcast does have control of elements such as pricing and packaging, branding and the broader customer experience.
Video: Playing for profitability
Turning to video, Comcast's pay-TV business continues to be under pressure, but the company is trying to be cautious in how it gains and retains those customers.
Video remains important to Comcast, but "we're not going to chase unprofitable video subs," he said. "We're not going to chase subs for the sake of subs."
X1, and the integration and aggregation of third-party OTT services, is still core to that plan.
On the OTT front, Comcast has made no moves with respect to its 30% stake in Hulu LLC . AT&T Inc. (NYSE: T) has indicated interest in selling its 10% piece of Hulu (acquired from Time Warner), a decision that could expand Walt Disney Co. (NYSE: DIS)'s ownership of the streaming service.
"No news for you here today," Cavanagh said when asked about Comcast's plans for its stake. "We have and want to continue to have a healthy relationship with Hulu," he added, noting that NBCUniversal LLC continues to licence content and programming to that OTT platform.
— Jeff Baumgartner, Senior Editor, Light Reading