Miss the Point – & Click!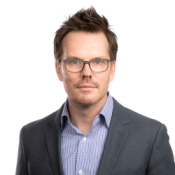 2/24/2006

Comment (0)

5:10 PM –- Today, I accidentally bought everything in the store.

From the PR file, proof that sometimes describing technology's power is lost in translation:


Imagine just pointing your cell phone at a store or billboard to download info or make a purchase… Today in Japan, it's possible!


Oh my, that's handy. You can just be driving along and buy a billboard. But only in Japan. That's a long drive from here.
The PR note continues:
The global telecom leader, NEC, has partnered with GeoVector Corporation to enable Japanese mobile content providers to offer information to end users who simply point their mobile phones at a building, retailer, restaurant, hotel or billboard advertisement.


Oh, you point the phone at an advertisement. I see. But what if you're about to buy a wool sweater from The Gap by pointing your phone at a store front and --
Shock! Horror!
-- a woman with a pink mohair sweater walks in front of you just as your pressing the "buy" button?
Does that mean you've just bought her sweater? Does the woman have to come home with you? How would I explain this to my wife?
Back to the PR, where, a few paragraphs later, we get this bit of insight:
"Dozens of new applications are now being planned," added [GeoVector president John] Ellenby. "With the real world as your desktop, the potential is enormous."


With the real word as your desktop, you could wipe out an entire city just by opening up Microsoft Word. Then you'd have to rebuild everything. Or maybe you could just point your phone at it and hope for the best.
— Phil Harvey, Japanese Billboard Destruction Editor,
Light Reading

(0) |