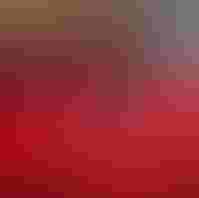 Telecom Italia will make NB-IoT services available across 75% of its 4G network by the end of October, the Italian telco announced today.
The service will support data connectivity for devices like smart meters, which require far more power-efficient and low-cost technology than operators can provide using 4G or other mainstream cellular standards.
Telecom Italia's 4G network today covers more than 97% of the Italian population, which means NB-IoT will be available across some 5,000 municipalities.
Claiming to be the first Italian operator to launch an NB-IoT service, Telecom Italia (TIM) said the technology's widespread availability would support the rollout of smart meters, allowing utilities and consumers to monitor energy consumption in real time.
The update follows NB-IoT trials in April, when Telecom Italia sent data generated by smart water meters over a live NB-IoT network.
Some of Europe's biggest mobile operators have now made commitments to NB-IoT, including Germany's Deutsche Telekom AG (NYSE: DT) and UK-based Vodafone Group plc (NYSE: VOD), and the standard has also drawn support from T-Mobile US in North America.
Signs of growing momentum will be welcomed by the cellular industry following a period in which NB-IoT appeared to be struggling.
Vodafone missed launch targets earlier this year and there were indications of NB-IoT interoperability problems between China's Huawei Technologies Co. Ltd and Sweden's Ericsson AB (Nasdaq: ERIC). (See NB-IoT Interoperability a Problem, but It's Being Fixed – Sequans CEO and Ericsson, Huawei incompatibility threatens NB-IoT – sources.)
While delays and technical difficulties were never likely to be showstoppers, NB-IoT continues to face competition from a range of other technologies targeting similar opportunities.
Several operators have swung behind an alternative cellular standard called LTE-M. While this was previously regarded as a more expensive and power-hungry option, some experts say the cost and technical differences between LTE-M and NB-IoT are negligible. (See Could LTE-M Torpedo NB-IoT? and LTE-M Cleaning Up in NB-IoT's Absence, Says Altair Co-Founder.)
There is also competition from outside the cellular industry. Technologies such as Sigfox and LoRa, which rely on access to unlicensed spectrum, have already made some headway in the market. Their backers continue to boast a significant cost advantage over NB-IoT and say this will last for years.
Given the support it now enjoys, NB-IoT stands a good chance of becoming one of the main standards used for so-called low-power, wide-area (or LPWA) communications -- at least in the short term.
For all the latest news from the wireless networking and services sector, check out our dedicated mobile content channel here on Light Reading.
But its future is by no means assured. Unless the cost of NB-IoT chipsets and modules falls dramatically, organizations with very basic connectivity needs may continue to prefer unlicensed-spectrum technologies. An executive involved with Deutsche Telekom's NB-IoT program complained that module costs were still far too high as recently as May this year. (See NB-IoT? Not at Those Prices, Say DT Customers.)
And regardless of the connectivity technology, there is skepticism that so-called "Internet of Things" services will ever generate much for large cellular operators in terms of revenues.
To really profit in this market, say experts, operators will have to make the leap from providing connectivity to offering a range of value-added services -- something they have previously struggled to do.
Telecom Italia said that since last November it has been working on the development of NB-IoT services at an Open Lab facility in Turin. To date, it said, it has been involved in "39 active collaborations" with 110 companies.
The operator also said it would complete the rollout of its 4G network in January, extending coverage into previously unconnected communities.
— Iain Morris, News Editor, Light Reading
Subscribe and receive the latest news from the industry.
Join 62,000+ members. Yes it's completely free.
You May Also Like
---