Sigfox has looked like an endangered species in North America during the past couple of years. In the US market, reports of executive departures, office closures, missed coverage targets and efforts to sell the network have dogged the French Internet of Things (IoT) specialist. But north of the US border a new partner thinks it can nurture Sigfox into a profitable business.
Sigfox Canada claims to be roughly three quarters of the way through building a network that will cover 14 million Canadians. Kent Rawlings, the company's president, expects to finish the job in June and to have the first active connections on the network by the fourth quarter of this year. If Sigfox has struggled elsewhere, the environment in Canada looks ideally suited to a small IoT predator with its qualities, he says.
Despite the name, Sigfox Canada is not owned and operated by the main Sigfox business in France. Like most other Sigfox networks, it is a partner that licenses the French company's technology, takes on the full cost of building out a business and agrees to split any service revenues it generates. Sources indicate that Sigfox in France usually takes a 40% cut, a generous share by any measure.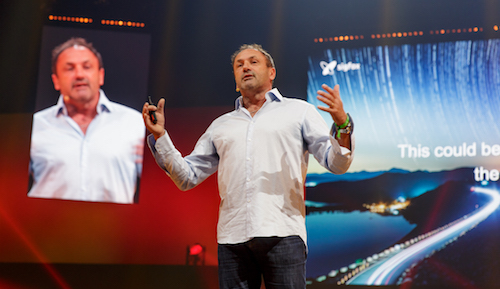 The branding is unusual. Elsewhere, the Sigfox name is used only in countries where the network is run by Sigfox, including the US, France, Germany and Spain. But as Sigfox reportedly looks to sell some of these network assets, it is understood to have leant on partners to use Sigfox and the country name in their branding.
Sigfox Canada, then, appears to be the first network partner to adopt this naming convention without being an offshoot of the French company. Its main financial partner in Canada is a real estate company called Fontur, which has provided site acquisition services to the telecom sector for about 15 years. Thanks to this partnership, it has been able to get its network built rapidly, says Rawlings.
"We have good relationships with property managers and so facilitating the locations, which has been a challenge for a lot of the other Sigfox operators, has been simple for us," he tells Light Reading. "We are confident we can build out to any of our customers within 90 days."
Much like other those Sigfox operators, Rawlings believes the Sigfox technology will give his company a big advantage in the market for low power, wide area data connectivity. That technology works by transmitting very small amounts of data over unlicensed spectrum at very low cost, making it highly suited to applications such as smart metering and asset tracking.
While Sigfox operators must buy all their network equipment through Sigfox, a basestation costs just $7,000 to $10,000 to install, says Rawlings -- far less than estimates for cellular equipment. He also reckons as few as 100 of those basestations would be enough to cover about 14 million people, the target his company expects to achieve by the end of June. Even at the upper end of the cost range, this would put overall deployment costs at only $1 million.
Rawlings also sees a gap in the Canadian market that does not exist in some other countries. The main telcos have backed a cellular IoT technology called LTE-M, which is a more bandwidth-hungry system than NB-IoT, the other cellular option, although perhaps more suited to applications requiring mobility, such as fleet management. Services on LTE-M networks cost between $4 and $12 per device monthly, according to Rawlings. His own business plan is based around charging between $0.50 and $1.25, depending on volumes and customer arrangements. "We forecast a very small market share and we see significant profits from this," says Rawlings.
If Sigfox Canada's market predictions are accurate, then its targets do not seem outlandish. Based on industry expectations of between six and eight IoT devices per person, Rawlings thinks Canada will eventually have between 250 million and 400 million connected objects. The goal is to capture a "single digit percentage" of this market. With just 5% of the smaller figure, Sigfox Canada should be able to generate $12.5 million in monthly revenues. A 60% cut would translate into $7.5 million, way more than the upfront investment in network rollout.
Of course, none of this considers the company's operating costs, but Sigfox Canada currently has just five employees, including Rawlings, and he does not expect the number to exceed 14 by the end of this year. He relies partly on the administrative and financial resources of Fontur and uses an installation company, rather than internal employees, for site buildout.
Next page: Silencing the Sigfox skeptics