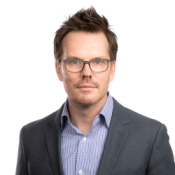 5/7/2007

Comment (0)

4:00 PM -- FiOS Tracker is heading to The Cable Show in Las Vegas this afternoon, but we couldn't help but notice some news from Verizon Communications Inc. (NYSE: VZ) that's likely to make the cable guys crazy:


Verizon now serves about 348,000 homes with FiOS TV, carried by fiber optics all the way to the home, and about 620,000 customers with DIRECTV all-digital entertainment services.

Verizon also has developed new packages featuring FiOS Internet and FiOS TV products. The FiOS all-fiber-optic services are now being introduced in parts of 16 states.


That figure is big and it's probably wrong. Verizon floated that figure first
on April 30
. It also said it adds, on average, 2,200 FiOS TV connections each business day. Assuming that's true, Verizon's FiOS TV subscriber number is probably closer to 363,400.
The carrier should be pushing 1 million FiOS TV subs in about 289 more working days,
if
it can keep up the pace.
— Phil Harvey, Managing Editor,
Light Reading

(0) |