In the cloud, as with real estate, location is paramount. Applications need to be located near their users to ensure fast responsiveness, whether the users are people or devices on the Internet of Things.
ThousandEyes is looking to help enterprises find the best cloud real estate with the introduction of Network Intelligence, launched Thursday. The service enables enterprises to monitor application performance on Amazon Web Services Inc. , Microsoft Azure and Google Cloud at particular locations. Enterprises can then decide the best cloud platform and geographic region to locate performance-sensitive applications, Ameet Naik, ThousandEyes technical marketing manager, tells Light Reading.
"All the traditional monitoring services do a great job within your own walls," Naik says. Network Intelligence goes beyond those walls into multiple public clouds.
ThousandEyes has software agents located in public cloud data centers in 160 cities around the world. The company can also put agents inside an enterprise's own environment to monitor private cloud applications. Public cloud coverage includes all major cloud regions: 15 each for AWS and Google, and 25 for Azure.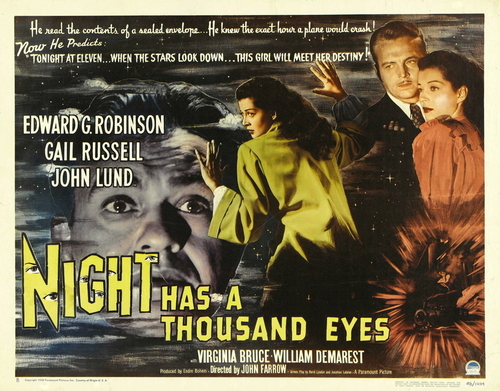 ---
Now entering its fifth year, the 2020 Vision Executive Summit is an exclusive meeting of global CSP executives focused on navigating the disruptive forces at work in telecom today. Join us in Lisbon on December 4-6 to meet with fellow experts as we define the future of next-gen communications and how to make it profitable.
---
Network Intelligence can help enterprises shop around for the best cloud platform to locate their applications. "Customers will be able to get instant insight into their infrastructure performance and application performance across these cloud platforms even before they make an investment in these platforms," Naik said.
In addition to measuring performance from the cloud to the edge, Network Intelligence can also measure performance between cloud locations.
Founded in 2010, ThousandEyes is on a mission to "provide visibility into networks and services you don't own, helping to manage any network and any application for the user," Naik says.
The company has about 250 employees, with offices in the US, Pacific Rim, and Europe. Customers include major financial services, software companies, software-as-a-service companies (SaaS), and even farm equipment and drill rig companies, which are increasingly looking to the cloud for IoT management.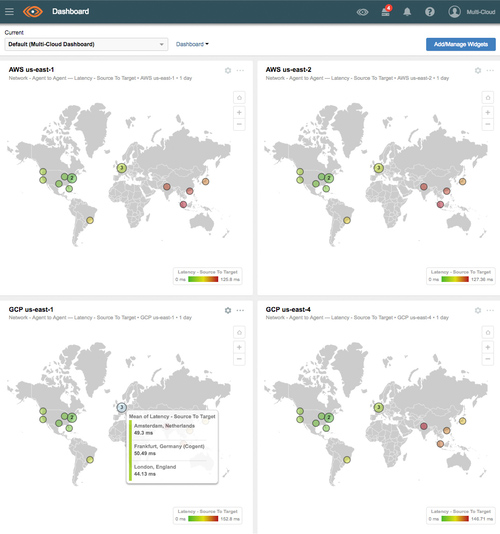 The company is privately held and doesn't disclose its financials. It has raised just over $60 million, with GV, the venture capital arm of Alphabet, involved in its latest round. Other investors include Salesforce Ventures and Sequoia Capital.
Competitors include traditional network monitoring companies such as SolarWinds, application performance management vendors such as Dynatrace, and cloud providers' own native monitoring tools, which work well on individual cloud platforms but fall down on multicloud, claims Naik.
In addition, Cisco's AppDynamics business unit launched Business iQ, which tracks customer interactions with applications over mobile, browser and Internet of Things devices such as point-of-sale systems, kiosks and smart cars, to improve business value. (See Cisco's AppDynamics Looks to Drive Business Value.)
Related posts:
— Mitch Wagner




Executive Editor, Light Reading