The cloud is just getting started transforming the role of network administrator. Although cloud service providers still rely on good-old IPv4 and v6 addressing and standards-based routing protocols, there are plenty of differences when building and maintaining a cloud network compared to traditional, on-premises deployments. In this article, we're going to look at four IaaS cloud skill categories that every network administrator needs to know.
Connectivity
Most network admins are already familiar with how to connect their on-premises network to an infrastructure-as-a-service (IaaS) cloud service provider using site-to-site VPN tunnels over the public Internet. Yet as businesses become increasingly dependent on the cloud, VPN tunnels may not be enough. Instead, dedicated connectivity is becoming the better choice. These are essentially private-line WAN links that connect your infrastructure directly to a cloud provider without the need to go across the Internet. The primary benefits include dedicated throughput, lower latency and decreased jitter. Depending on your cloud provider, there are likely multiple dedicated connectivity options, sizes and service level agreements (SLAs) to choose from. Network administrators should be well versed in those options and the optimal way to spin these connections up when needed. (See Equinix Makes a Major Global Cloud Play.)
Security
A network administrator could focus their entire career on network security. Everything is vastly different for the cloud when compared with traditional on-premises techniques, including protecting network management access, security groups, building access control lists (ACLs) and different parts of a cloud network. Additionally, cloud providers are building network-based security tools as part of their security service portfolios. Administrators should be fully aware of what benefits each of these network security tools provide and when and where to implement them.
Performance optimization
When it comes to optimizing the performance of your network inside an IaaS cloud, most administrators are going to be in for a shock. Each cloud provider is different in terms of optimizing services and data within availability zones, placement groups and hybrid and inter-cloud communication. Many cloud networks also ignore legacy optimization techniques such as QoS tagging. Network performance will be impacted by how you configure the network to adjust bandwidth limits, modify jumbo frame sizes and select load balancer options. Administrators should focus first on learning the cloud provider's best practices for network configuration. Only then can the admins apply this knowledge toward specific real-world configuration scenarios.
Automation
Cloud networks have the benefit of being software-defined, which allows admins to automate large chunks of complex configurations and push the configurations out using a centralized management control plane. To do this, administrators must fully understand the various application and data flows running within the cloud. Not only does the modern network administrator need to know how to use automation tools, they must also have deep insight into data flows that are specific to their business. Once both are understood, automation is just a matter of leveraging the right tools to script configuration changes that rescale, resize and re-form the network without any human interaction.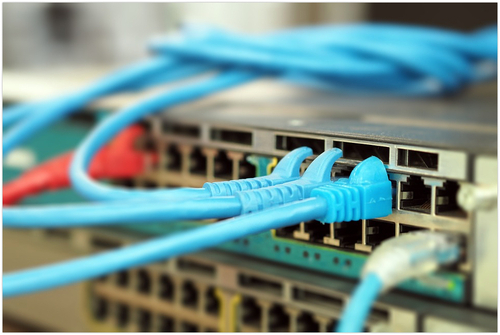 ---
Boost your knowledge of cloud-native software and innovations driving data center transformations! Join us in Austin at the fifth-annual Big Communications Event May 14-16. The event is free for communications service providers -- secure your seat today!
---
Conclusion
Every cloud IaaS platform is going to be different when it comes to how networks are best designed, deployed and managed. That's why my advice is that network administrators first focus their attention on the single cloud provider they most heavily use today. Once the skills from within one cloud provider are mastered, learning networking skills in other clouds -- or within multi-cloud overlay platforms -- will come far more easily. While the learning curve for cloud networking skills can be steep, the skills gained are going to be a critical part of the network infrastructure admin role in the very near future. There's no better time to start learning than today.
Related posts:
— Andrew Froehlich is the President and Lead Network Architect of West Gate Networks. Follow him on Twitter @afroehlich.