Top 5 Drivers for Multicloud
Most organizations are increasingly using a combination of public clouds, software-as-a-service (SaaS) providers and on-premises infrastructure (private clouds) to innovate and support their applications and business models. Mutlicloud environments address enterprises' broader business goals, whether that be the use of more price-competitive cloud services or taking advantage of the speed, capacity or features offered by a particular cloud provider, a cloud in a particular geography or vertical market or their own private cloud.
There are a number of factors that have contributed to fueling enterprises' adoption of a multicloud environment. Here are five of the top drivers:
1. Accelerated pace of innovation in the cloud
Emerging technology is a major catalyst for adoption of multicloud environments. We are witnessing an increased rate of innovation in cloud computing among top cloud providers, open source organizations and vendors, which is providing IT organizations with more choices in building a multicloud environment. While keeping pace with cloud innovations can be challenging for IT, the new feature rollouts, technologies and updates are providing the foundation for users to understand cloud capabilities and create robust multicloud environments. For example, the pace of new features and services from Amazon Web Services Inc. has accelerated with 1,000 new features introduced in 2016, and roughly 1,200 new features in 2017, according to AWS CEO Andy Jassy, at Gartner Symposium/ITxpo 2017.
2. Application proliferation
As applications proliferate and run mission-critical, customer-facing interactions, developers must be able to quickly and easily develop, deploy and move applications back and forth from on prem to other clouds. Microservices architectures and container-based deployments are big enablers; their rise is accelerating multicloud adoption and multicloud applications. Microservice architectures focus on building scalable, distributed applications that support agile deployment -- both on-premises and to the cloud. To modernize legacy applications, most businesses today are moving apps to the cloud and often must modify them using various cloud services. This enables organizations to quickly bring new functionality to applications. In many cases, these microservices will be hosted and provided through cloud/SaaS providers, enabling enterprises to use on premises data centers in tandem with external services to integrate microservices into the enterprise. Increasingly, we are seeing the major cloud providers support microservice access across cloud providers, helping to speed the creation of multicloud applications.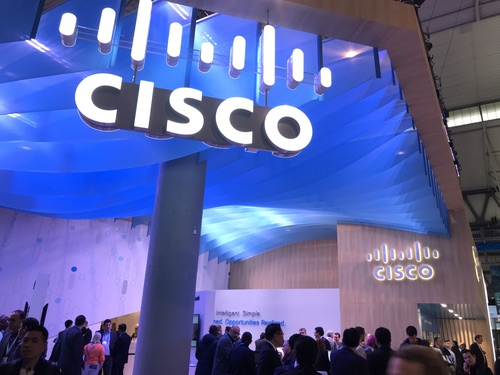 3. Regulatory requirements
Increasing digital regulation such as HIPAA and the EU's new General Data Protection Regulation (GDRP), plus data residency and compliance requirements, are another driver for multicloud environments. In different regions around the world, specific laws, regulations and corporate policies require enterprise data to physically reside in certain locations. This is done to protect privacy and provide security by enforcing attributes such as confidentiality, integrity, availability and accountability. Multicloud environments help organizations meet those requirements, providing choices on where workloads run, whether that be from multiple cloud providers' data center regions or in private clouds operated in-house. The growth of cloud providers, services and technology advances have provided organizations with flexibility in where cloud data resides, helping accelerated organizations' move to multicloud environments.
4. Operational efficiency
While changing business requirements can mandate changing cloud strategies, a multicloud strategy enables organizations to place workloads where they make the most sense to fully realize the biggest cloud benefits, whether that be cost, performance, operational efficiency or scale. Selecting the right cloud for any application hinges on business drivers including the ability to innovate by enabling new applications with services, whether in a public cloud or on-prem. This requires choosing a cloud that provides the optimal performance and cost, and in some cases meets regulatory requirements. With the maturity of cloud management platforms and tools, organizations can more easily decide which app to run where across multiple public clouds or in a private cloud.
5. Public cloud providers supporting multicloud capabilities
As enterprises evaluate the issue of public cloud vs. on-premises data centers, what had been viewed as an "either/or" proposition has increasingly becoming an "and" reality; multicloud environments are the new normal. While the cloud provider landscape is constantly changing, public cloud providers are now providing application architectures that include both public and private cloud, or hybrid cloud. For example, AWS offers architectures that include both, and Microsoft Azure Stack is enabling the public cloud and data center experience to be as seamless as possible for its customers. Google (Nasdaq: GOOG) continues to invest in technologies that acknowledge that some applications will stay in private data centers, but with available APIs, can also make it seamless to tap public cloud services. This openness will help advance the adoption of multiple public and private clouds.
Conclusion
Organizations often require multiple cloud deployments to satisfy the demands of multiple applications and departments. The multicloud era has arrived and has accelerated based on many of the drivers outlined above. With careful planning and management, organizations embracing the multicloud model will continue to gain elevated performance, reliability, flexibility and lower costs, all aligned carefully with their own unique business needs in mind.
— Kip Compton is Vice President of Cisco's Cloud Platform and Solutions organization, responsible for driving Cisco's multicloud strategy.