In what seems to be a move toward gaining a stronger foothold in the hybrid and multi-cloud markets, Cisco recently announced its intention to expand the company's application centric infrastructure (ACI) for use on popular public cloud provider networks.
It's a move that makes sense -- albeit somewhat late.
Even with this move coming now, customers will soon have the ability to spin up independent instances of ACI in the public cloud, or to extend their privately managed ACI infrastructure into a hybrid model.
In Cisco's official blog, Tom Edsall pointed out that "over 4,000 customers have chosen Cisco Application Centric Infrastructure (ACI)." It seems as if the company is seeking to leverage its current ACI customer base so it can easily transition to a public cloud to create a hybrid platform.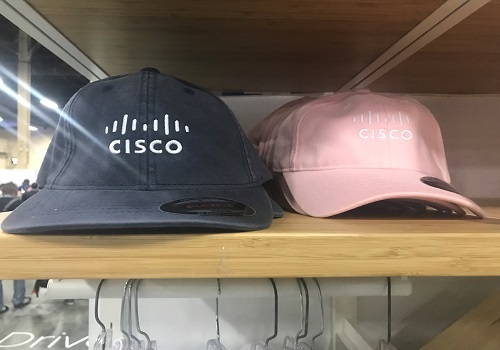 Prior to the announcement, this was a major gap in the company's SDN strategy.

At one time, Cisco was promoting a multi-cloud strategy known as Cisco Intercloud Fabric. Essentially, this was a cloud partner-driven program where cloud providers build their own independent data centers that were designed to Cisco specifications.

Cloud plans
Once the architectures were certified by Cisco, they could then join the Intercloud partner program where Cisco would assist in helping customers subscribe and migrate data and apps to one or more of the many cloud providers that were Intercloud capable. On the backend, Intercloud was nothing more than the cloud providers running a Cisco ACI infrastructure.

There was one fatal problem: The biggest public cloud providers mostly ignored the request to join Intercloud.

By late 2016, Cisco announced that the company planned to scrap Intercloud all together. (See Cisco Shutting Intercloud Multi-Cloud Platform.)

What we're seeing in the ACI anywhere announcement is essentially Cisco's new strategy. The idea is to work with the big cloud providers including Amazon Web Services, Google Cloud Platform and Microsoft Azure to shoehorn ACI within their underlying cloud infrastructures.

This is more of a customer-focused as opposed to a cloud provider-focused plan as was with Intercloud.

While the move to make ACI compatible with public cloud providers is great for those 4,000 customers that were seeking to move to a hybrid or multi-cloud architecture, it raises additional questions for customers who are still seeking the best SDN deployment option.

What about SDN?
Confusion remains as to Cisco's endgame when it comes to its SDN strategy.
---
Keep up with the latest enterprise cloud news and insights. Sign up for the weekly Enterprise Cloud News newsletter.
---
On one hand, the company has ACI and is now expanding that to the public cloud. On the other, Cisco recently announced its directive to pursue a far more grand, end-to-end strategy with using intent-based networking for end-to-end network automation and orchestration. (See Cisco Declares a New Era of Intent-Based Networking.)
Since ACI and Cisco's new intent-based networking approach each share the company's Digital Network Architecture (DNA) model, conventional wisdom tells us that ACI -- and thus ACI in public clouds -- will be part of the overall picture. But what is not known is the extent of configuration and design changes that current ACI deployments will have to make to move to the larger intent-based networking strategy.
For those that are looking to move toward a Cisco-based SDN approach using ACI in private and public capacities, it's important that this question be answered prior to moving in that direction.
Cisco is clearly stating that intent-based networking is the future at Cisco.
So, it stands to reason that customers looking to move toward ACI in the near future verify that the move from ACI to an intent-based networking architecture is a painless transition.
Related posts:
— Andrew Froehlich is the President and Lead Network Architect of West Gate Networks. Follow him on Twitter @afroehlich.