Cisco Takes Networking Fight to Amazon, Microsoft & Google

Comment (2)
Cisco is making a bold move into the public cloud Monday, with plans to extend its enterprise networks into Amazon Web Services, Microsoft Azure and Google Cloud Platform.
Cisco plans to allow enterprises to manage their virtual cloud networks with the same Application Centric Infrastructure (ACI) software and tools they use to manage their on-premises hardware networks.
Cisco is looking to shift its business from its old, declining model, selling hardware, to the new model of providing cloud services and software with recurring revenue -- although hardware product sales will continue to be strategic.
Extending ACI into the public cloud is necessary because enterprises view the public cloud as part of their own networks and IT infrastructure, Tom Edsall, senior vice president and general manager of Cisco's Application Centric Infrastructure group, tells Enterprise Cloud News.
"The data center is now becoming a multicloud data center," comprising public, private and hybrid clouds, Edsall says. Enterprises need a common way of operating these environments, not separate tools for Azure, AWS, Google and on-premises networks.
Enterprises will be able to control server-to-server communications and group policies in the cloud in the same way they do with their own Cisco data centers, using ACI tools connecting with cloud native APIs, Edsall says. ACI will also support Kubernetes for container management, and other open source tools in collaboration with cloud providers, as well as unified security policy, visibility and "single pane-of-glass management," Cisco says.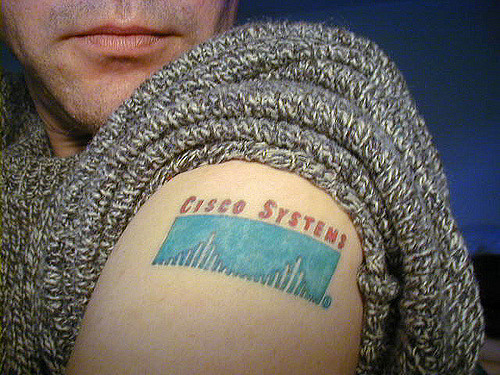 ---
Keep up with the latest enterprise cloud news and insights. Sign up for the weekly Enterprise Cloud News newsletter.
---
Policies configured through the Cisco Application Policy Infrastructure Controller (APIC), Cisco's software defined networking (SDN) controller, will use native APIs from the public cloud providers to orchestrate changes in private and public cloud environments. "This approach offers consistent policy and automation using an established ACI interface without compromising performance or access to a rich array of cloud-native public cloud services," Edsall writes in a post scheduled to go live on the Cisco blog Monday morning, which Enterprise Cloud News obtained an advance copy of.
"An example of this would be mapping Cisco ACI policies to constructs in Amazon Web Services, such as virtual private clouds and security groups," Edsall's post says.
Cisco declined to provide a delivery date for the new service, or provide pricing information, other than to say it will be subscription-based.
Versus VMware
The announcement comes as Cisco rival VMware extends its NSX, its SDN networking platform and a competitor to ACI, into the public cloud. VMware is reportedly prepping NSX-as-a-service. VMware launched a partnership with Amazon in October to extend the VMware environment into AWS, including vSphere Hypervisor (ESX), Virtual SAN (vSAN) and the NSX network virtualization platform. (See Enemies No More: Amazon & VMware Partner on Cloud.)
VMware launched its Cross-Cloud Architecture, a partnership with IBM Cloud, one year ago this month, with plans to extend to Google, Microsoft Azure and Amazon Web Services. The Cross-Cloud Architecture is designed to let network operators manage, provide uniform policies and provide security for applications running across public, private and hybrid clouds. (See VMware Seeks Cloud Dominance by Building Bridges and VMware Beefs Up Its NSX Virtual Networking.)
However, Cisco believes it has a leg up, "in that we are leveraging the existing APIs of cloud providers, rather than being deployed in a bare metal solution," Edsall says.
ACI, and its extension into the public cloud, is related to Cisco's "network intuitive" strategy announced in June. Network intuitive is Cisco's master plan to transition networking from command-line to intent-based interfaces, where network operators state a desired outcome and the network itself manages the feeds, flows and ports needed to achieve that outcome. That increased automation will be required to herd and secure the millions of devices being added to the network in the Internet of Things, as well as emerging technologies such as the cloud, artificial intelligence and machine learning. (See Cisco's 'Network Intuitive': A Risky Transition.)
With ACI, Cisco has a five-year history of intent-based networking, Edsall says.
Even as Cisco extends ACI from the data center to the public cloud, Microsoft is doing the opposite, with AzureStack, an appliance that runs Azure instances inside an enterprise data center. (See Microsoft's Azure Stack Is Useful but Not for Everyone and Microsoft's Azure Stack Creeps Closer to Release.)
"This idea of consistency across a multicloud environment just makes sense," Edsall says. "More important than the specific APIs you choose is that you have one way of doing it, having that operational consistency."
Extending ACI to cloud is part of Cisco's shift from product to recurring revenue against a backdrop of seven straight quarters of revenue decline, most recently in results announced Wednesday for the financial fourth quarter ending July 29. In an earnings call with analysts, CEO Chuck Robbins said he believes the company is making great progress moving from a business model based on hardware and networking gear to one offering cloud, security and other services to customers.
The company reported fourth-quarter revenue of $12.1 billion, a 4% year-over-year decline. For the year, Cisco revenue totaled $48 billion, a 2% annual decline. Product revenues were down 5% and service revenues 1%. Wireless products were up 5% and security up 3%, but routing and switching revenue -- once the mainstay of Cisco's portfolio -- were down 9% each. (See Cisco Revenue Decline Continues Into Q4.)
However, revenue from recurring offers increased a hefty 31% during the quarter, as companies switched to subscription models for software.
— Mitch Wagner
Editor, Enterprise Cloud News
---
CALLING ALL CLOUD, NFV AND SDN COMPANIES: Make sure your company and services are listed free of charge at Virtuapedia, the comprehensive set of searchable databases covering the companies, products, industry organizations and people that are directly involved in defining and shaping the virtualization industry.
---