GE is looking to use a combination of cloud computing and Internet of Things (IoT) technology to help keep the lights on for several million of its customers across the globe.
On Tuesday, GE Power's Monitoring and Diagnostic Center in Atlanta is completing the second phase of installing the company's own Predix platform for industrial IoT, as well as its Asset Performance Management (APM) software.
Taken together, Predix and the APM software will help monitor 500 power plants that the center is responsible for, and ensure that these facilities stay online -- 24/7 -- through a combination of machine learning algorithms and predictive analytics and maintenance.
"The way we view industrial IoT is that it is all about the asset and we have built a platform that supports that aspect," Eddie Amos, CTO of GE Digital and vice president of industrial applications, told Enterprise Cloud News before the October 3 announcement.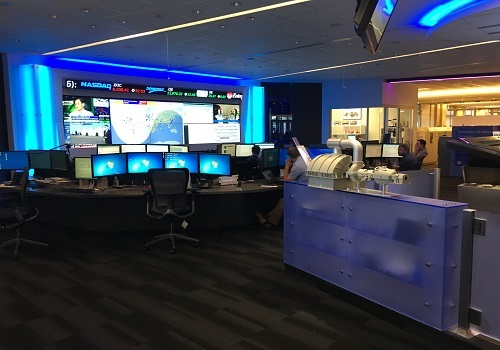 "What's unique in those regards is that we are one of the few industrial companies that design, build and manufacture services and operate equipment, so we have an incredible amount of insight into how all parts of the process work," Amos added.
For the past several years, GE has been moving away from its traditional roots in manufacturing to a company that now creates and deploys its own software. This has led to the development of digital twins -- electronic blueprints and replicas of physical objects -- as well as Predix, the company's platform-as-a-service (PaaS) offering for industrial IoT.
In addition, GE has added different applications to Predix, including APM, as well as the company's ServiceMax field service management technology. (See GE Wants to Make the Industrial Internet More Predictable.)
Taken together, these products collect and analyze data from different connected devices and sensors with the goal of predicting when a piece of equipment would fail and directing the maintenance crew to fix it before it breaks. These systems can also ensure the right parts are on hand to fix what is breaking.
"From a machine learning and artificial intelligence standpoint, we have the data, we have the content, we can come back and do new and interesting things that other companies simply can't," Amos said.
Specifically, it's where Amos thinks GE has a significant advantage over tech firms that are starting to expand into cloud, IoT and analytics, such as Oracle .(See Oracle Adds Machine Learning, AI to IoT Cloud.)
While GE offers Predix and APM to outside customers, the company is also making use of its software throughout its own vast infrastructure. The Atlanta facility is run by GE Power, and had the choice of using a different management platform but decided to go with the in-house option. "Selling to internal GE can be harder than selling to other parts of the world," Amos quipped.
The Atlanta Monitoring and Diagnostic Center can be viewed as one large IoT experiment in action.
Employees monitor about 500 different power plants across the world.
Each day, the center receives about 12 billion data points from over 1 million sensors deployed across 5,000 pieces of equipment. In some emerging markets and developing countries, electricity can go out for 15 days each month, and the Predix and APM software is capable of reducing that downtime by separating false alarms from true emergencies, as well as predicting when a particular piece of equipment will fail weeks before it does, Amos explained.
---
Keep up with the latest enterprise cloud news and insights. Sign up for the weekly Enterprise Cloud News newsletter.
---
"We have access to the operational data, the design data and the failure codes and we can look to predict when something is going to break days or weeks before it happens," Amos said.
The buildout of Predix within the Atlanta center started about ten months ago and the second phase of that project will be completed on Tuesday, with a final rollout scheduled for later in the fourth quarter.
In addition, GE's Atlanta center has moved all its IT infrastructure to the public cloud. Predix works with public and private clouds, as well as traditional, on-premises data centers and infrastructure. While Amos could not name the specific cloud provider GE is using for the facility, he noted it was "one of the two based near Seattle."
Related posts:
— Scott Ferguson, Editor, Enterprise Cloud News. Follow him on Twitter @sferguson_LR.