AWS added new compute capabilities to its "Snowball" device, which brings on-premises cloud computing to harsh locations such as factory floors. And it also added new processor and memory capabilities to its EC2 compute instances in the public cloud.
Snowball, introduced by Amazon Web Services Inc. in 2015, previously provided on-premises storage and limited compute capabilities for enterprise cloud users, before those users shipped data off to the AWS public cloud where real work would be done. It's designed for massive amounts of data that might otherwise take a prohibitively long time to upload to the cloud.
Snowball now provides full-fledged EC2 instances -- AWS's workhorse compute engine -- running on the edge devices. Each device has 100TB of local storage, and "can be used to collect and process data in hostile environments with limited or non-existent Internet connections before shipping the processed data back to AWS for storage, aggregation, and detailed analysis," according to a post on the AWS blog. The new capabilities were announced at AWS Summit in New York on Tuesday.
Each device runs an Intel Xeon D processor at 1.8 GHz and can support any combination of instances up to 24 vCPUs and 32 GB memory.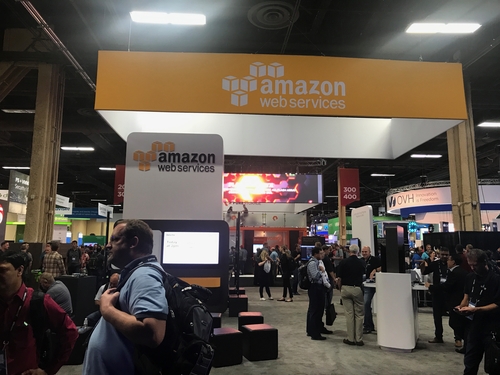 ---
Now entering its fifth year, the 2020 Vision Executive Summit is an exclusive meeting of global CSP executives focused on navigating the disruptive forces at work in telecom today. Join us in Lisbon on December 4-6 to meet with fellow experts as we define the future of next-gen communications and how to make it profitable.
---
Snowball Edge incorporates Greengrass, AWS software that allows edge devices to process data and communicate with AWS cloud, and the devices also runs the AWS Lambda serverless compute service.
Additionally, AWS lavished some love on the mothership -- that is, services running in AWS's public cloud data centers. EC2 Instances get three new types: Z1d, optimized for Electronic Design Automation (EDA) for semiconductor design and relational database workloads, as well as some kinds of high performance computing as used in financial services. Another new EC2 type, R5, provides memory optimized instances with up to 50% more vCPUs and 60% more memory than R4 instances, for high-performance databases and in-memory and big data analytics. Finally, AWS adds R5d memory optimized instances. AWS also plans bare metal versions of these instances. Speeds and feeds on the AWS blog. (See Amazon Closes Cloud Performance Gap With 'Bare Metal Instances'.)
And also, AWS beefed up its machine learning and natural language capabilities. (See AWS Speeds Up Machine Learning & Deepens Natural Language Recognition.)
Related posts:
— Mitch Wagner




Executive Editor, Light Reading