Microsoft is targeting a new area of global expansion for its Azure cloud: Africa. The software giant plans to start construction of two data centers in South Africa, with these facilities coming online in 2018.
In addition to its Azure public cloud, Microsoft plans to offer other cloud-based services from the two data centers in Johannesburg and Cape Town, including Office 365 and Dynamics 365, according to a May 18 statement.
Redmond plans to not only sell its cloud services to large enterprises, but will also offer services to smaller firms, as well as non-governmental organizations (NGOs). Microsoft now has 40 cloud data centers spread across the globe.
The African expansion is also part of Microsoft's "A Cloud for Global Good," a policy manifesto that looks to make the cloud available to a larger group of people beyond enterprises that can afford the technology. It also offers recommendations on security and issues such as artificial intelligence.
"With cloud services ranging from intelligent collaboration to predictive analytics, the Microsoft Cloud delivered from Africa will enable developers to build new and innovative apps, customers to transform their businesses, and governments to better serve the needs of their citizens," Scott Guthrie, Microsoft's executive vice president for cloud and enterprise, wrote in a statement.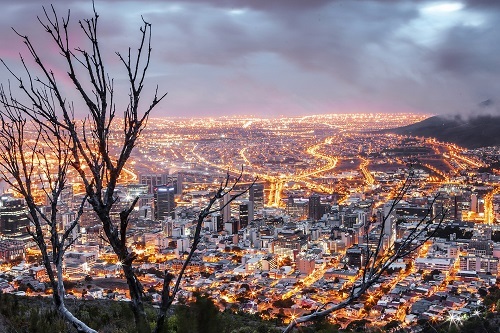 While the US and western Europe are considered the two largest, and most lucrative, regions for cloud computing, other parts of the globe are starting to see growth as well. (See Public Cloud Spending Will Hit $122B in 2017 – Report.)
However, it's difficult to get exact numbers on cloud growth in Africa.
In 2016, IDC released a report that found spending on public cloud services in Europe, the Middle East and Africa (EMEA) would see a compound annual growth rate (CAGR) of 20.5% between 2015 and 2019. By the end of the decade, companies will be spending more than $34 billion on cloud services.
---
M&A activity is turning the cloud upside down. Find out what you need to know in our special report: Mergers, Acquisitions & IPOs Are Rocking the Cloud.
---
A more recent report from Gartner found that companies in the Middle East and North Africa would plan to spend about $1.2 billion on cloud services this year.
Whatever the numbers are, the biggest of the cloud providers are looking to invest. IBM opened its own data center in South Africa last year, and Big Blue is also expanding nearby, including a deal to provide cloud services to Jordan's largest electrical utilities. (See Cloud Delivers Jolt for Jordanian Power Company.)
The other goal of building these regional cloud data centers is to secure data privacy for the companies that use it. Since the data is stored locally, whether it's in Africa or Europe, it doesn't have to pass through a data center in the US and then be subject to laws and restrictions there.
Microsoft itself has been building out its cloud capabilities over the past several years as it moves away from its traditional subscription-based software model. At its Build conference earlier this month, the company announced a number of new Azure features, including more choices of databases in the cloud. (See Microsoft Azure Beefs Up Cloud-Based Database Support.)
Related posts:
— Scott Ferguson, Editor, Enterprise Cloud News. Follow him on Twitter @sferguson_LR.